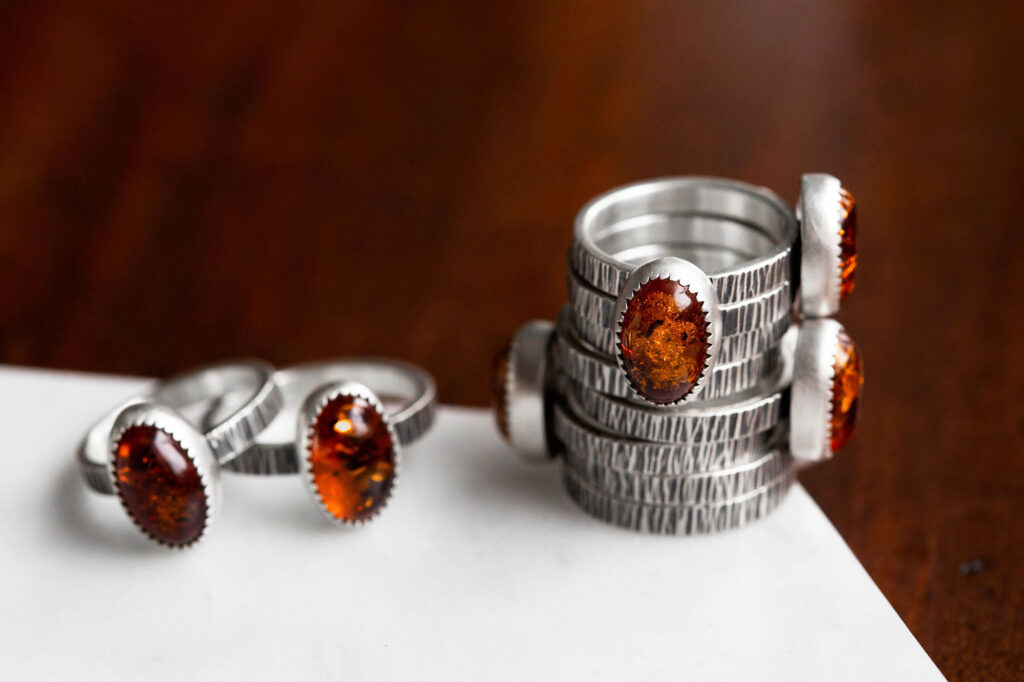 Autumn Elm Rings
There will be (48) rings available.
Sizes: 4.5, 5, 5.5, 5.5, 5.75, 6, 6, 6, 6.25, 6.25, 6.5, 6.75, 6.75,
7, 7, 7, 7, 7, 7, 7, 7, 7.5, 7.5, 7.5, 7.75, 7.75, 8, 8, 8.25, 8.5, 8.5, 8.5,
8.75, 8.75, 9.25, 9.25, 9.5, 9.25, 9.5, 9.75,
10, 10, 10, 10.25, 10.25, 11.25, 11.75
Price: $96 per ring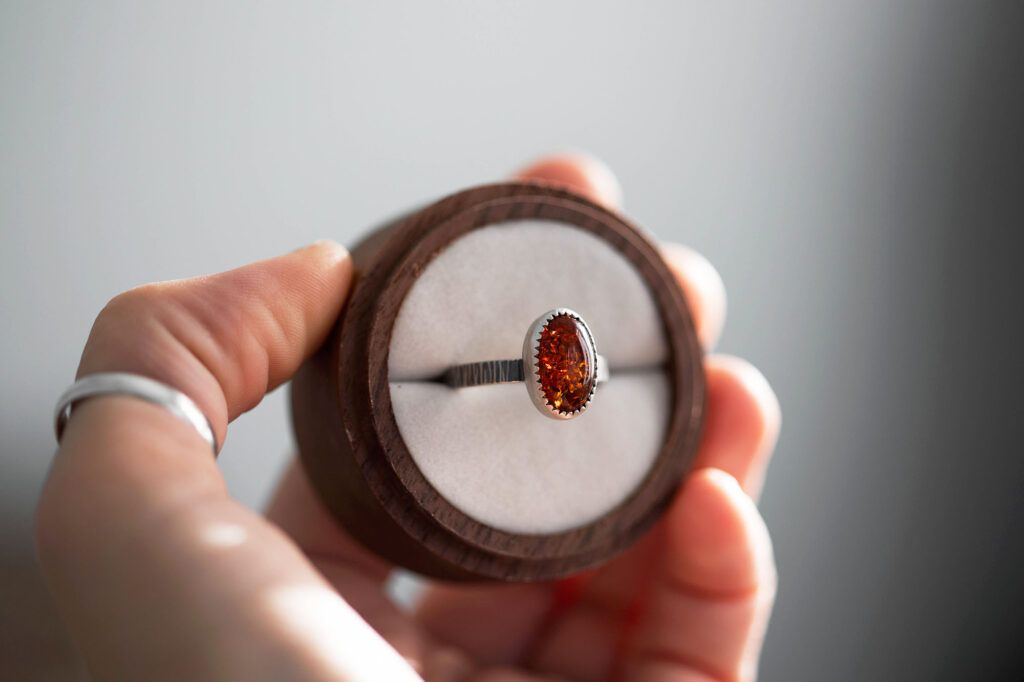 Tomorrow, tomorrow, autumn hearts!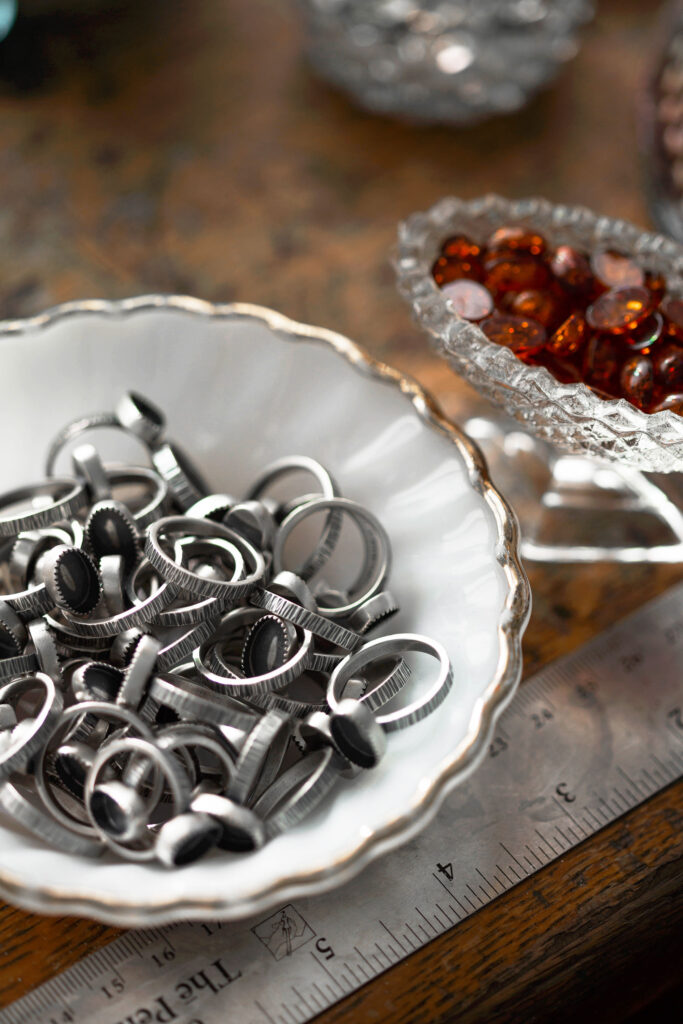 Autumn melted and poured into a ring. Gooey, glowy amber full of autumn sunshine.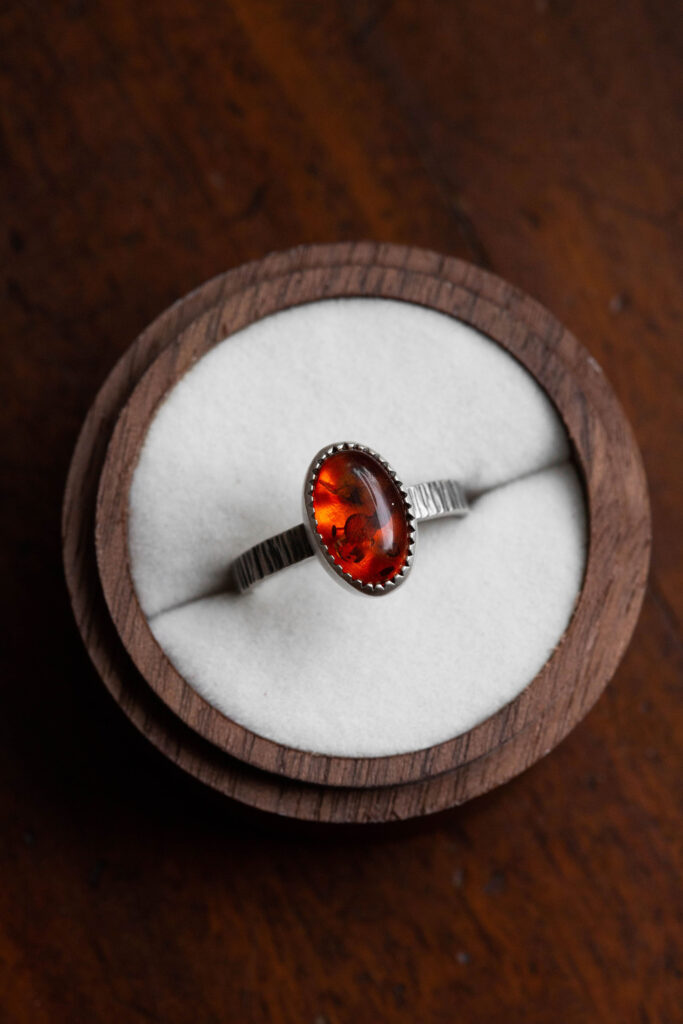 Sterling silver textured to look like the bark of a tree.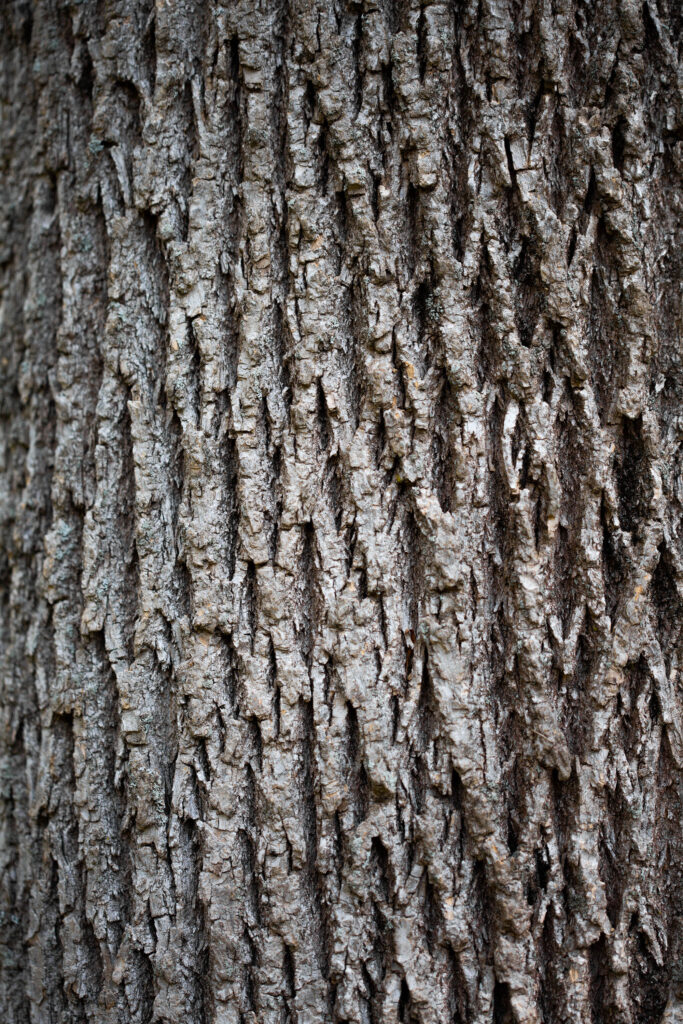 I couldn't help but stack a handful on my fingers to make them look like great, sturdy trunks.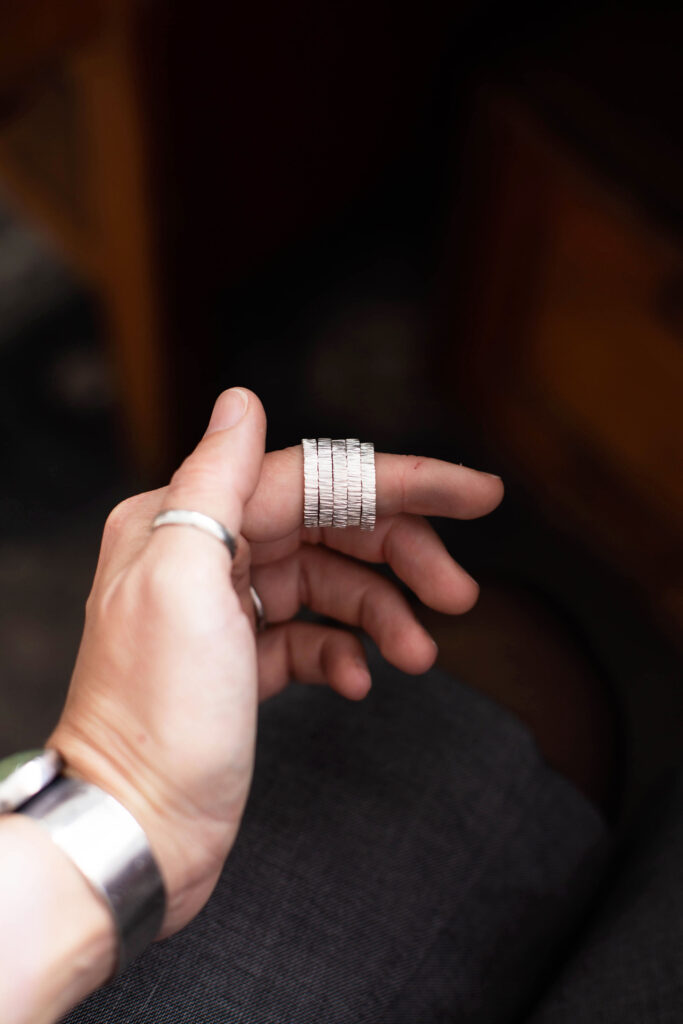 The stones are held in place by little serrations, like the edges of a fallen elm leaf clinging to its autumn color.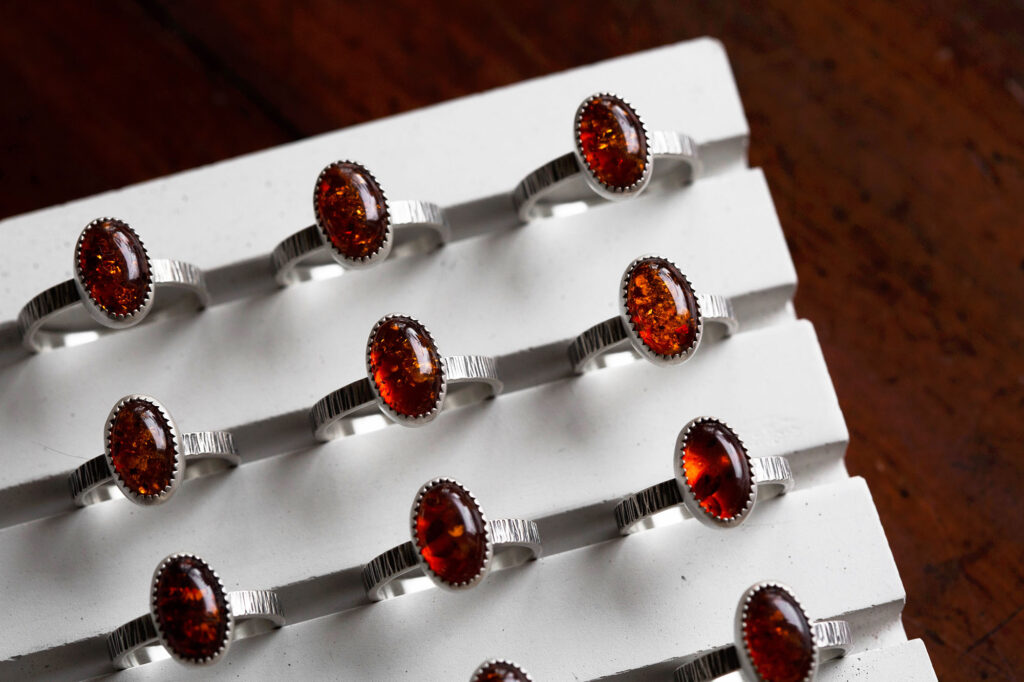 Also, I was able to make nearly all the ring sizes requested, hurray!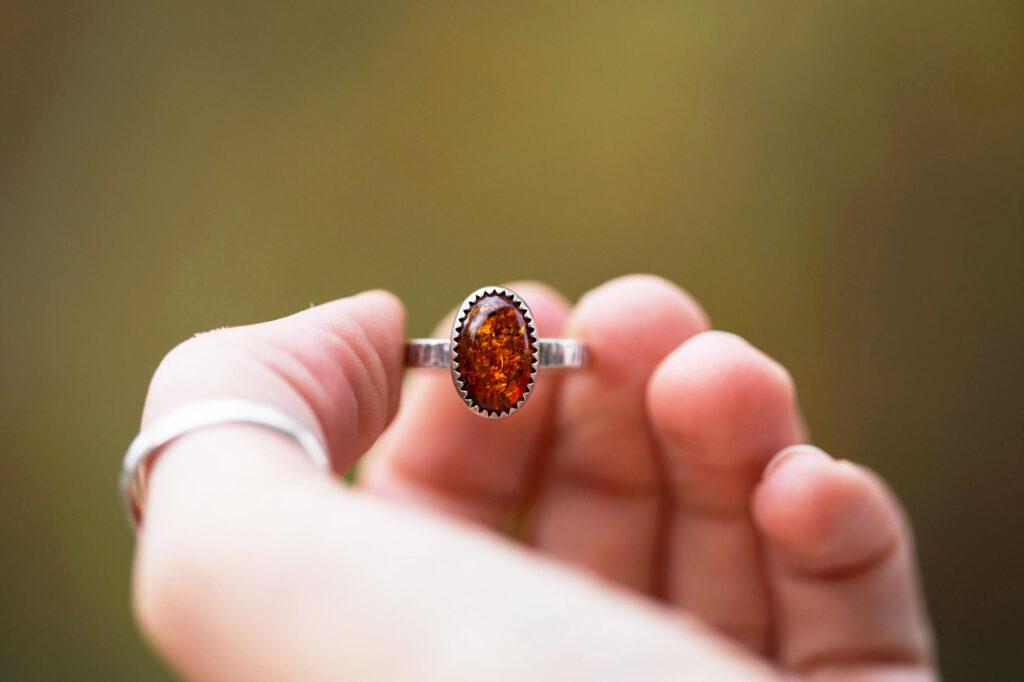 They will still be first come first served, but I am hoping if these make your autumnal heart sing, you are able to pluck one from the release.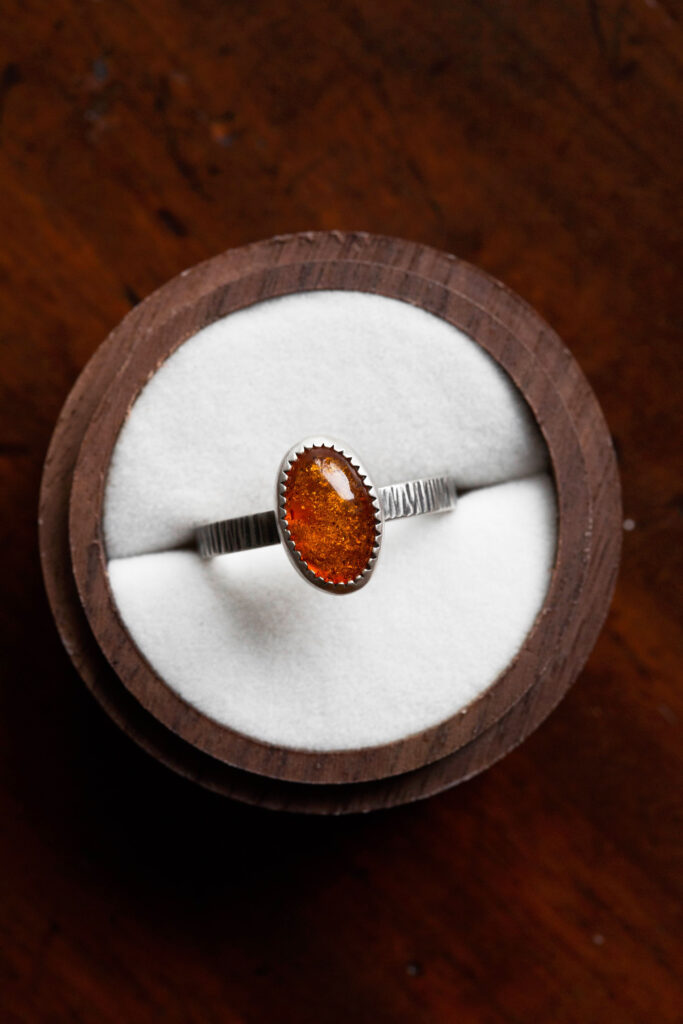 ---
Speaking of the collection releases, I think in the new year I am going to start releasing my pieces on another platform.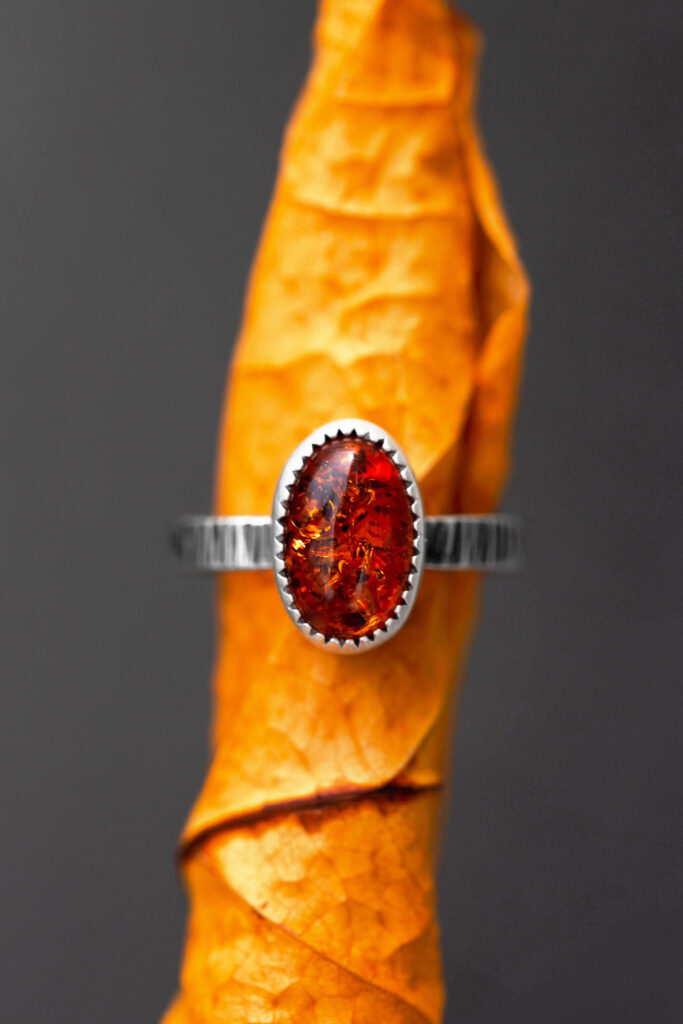 I have been a member of Etsy for a long time, but have been getting increasingly frustrated with the interface as the years go on.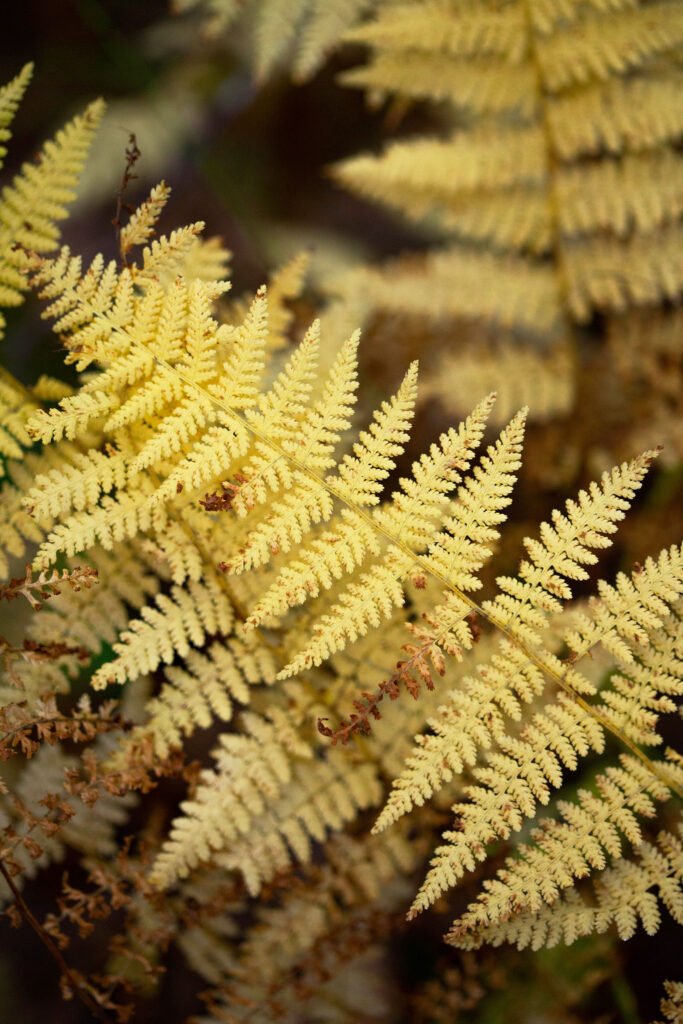 Sometimes listings are sooo slow to show up in my shop during releases.
But even worse, it seems to vary from person to person.
There have been releases where I have hit publish and I can see people are claiming their pieces while I can't even see anything in my shop!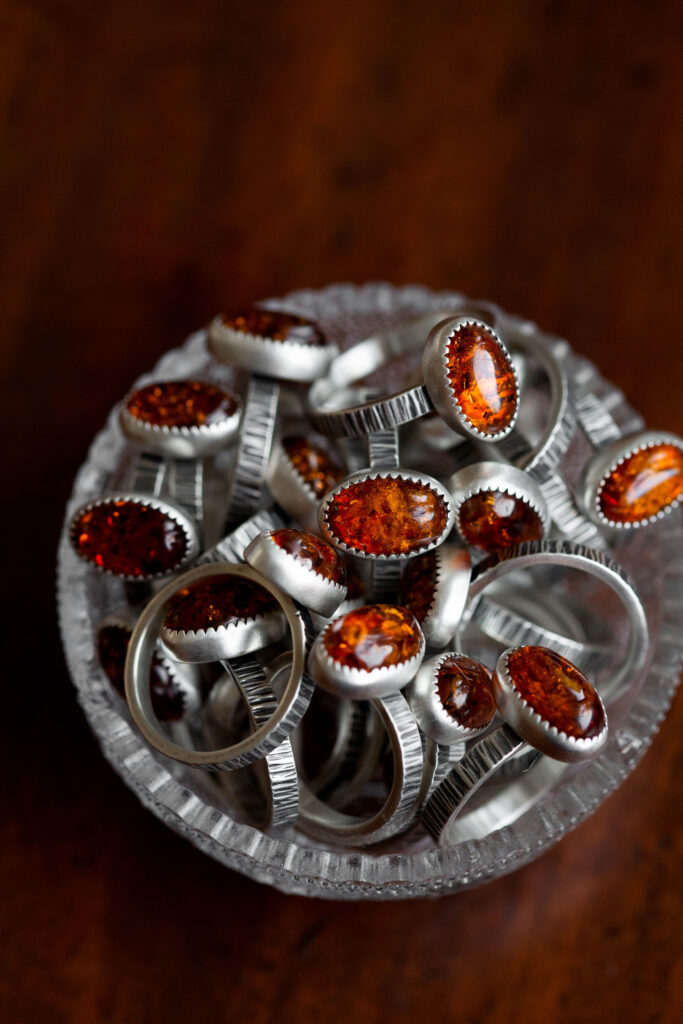 I have thought for a long time about moving away from Etsy, but I once tried another platform for my Undine Collection release (many, many moons ago) and it was so glitchy. The whole store crashed.
And that bad experience rather scared me off of the idea of moving away from Etsy.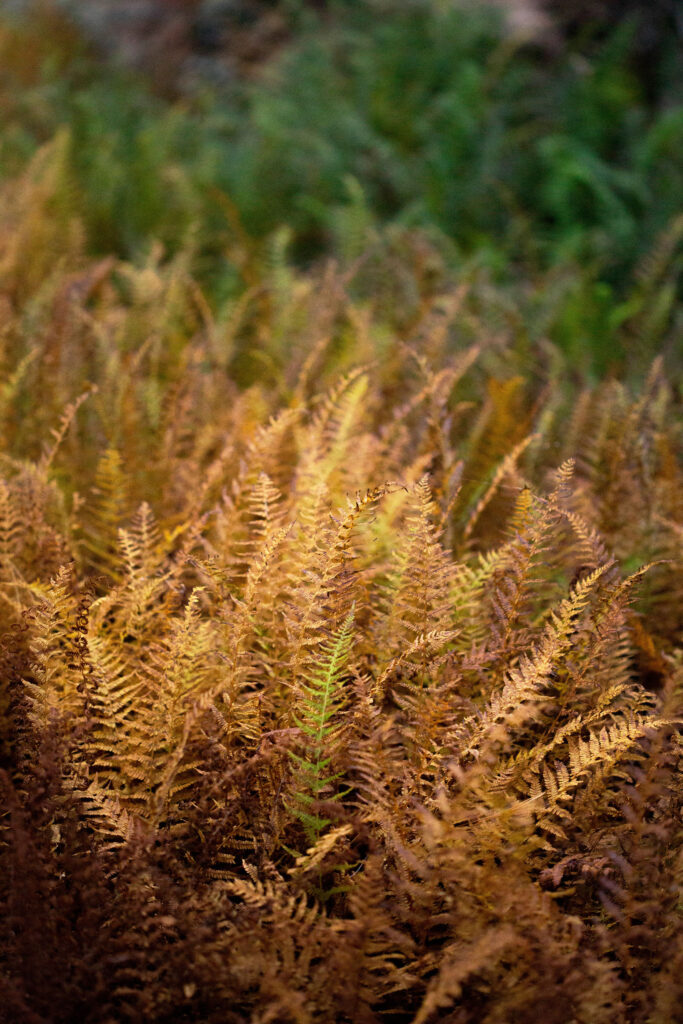 But with Etsy getting worse and more irregular, it is time to give Shopify a whirl.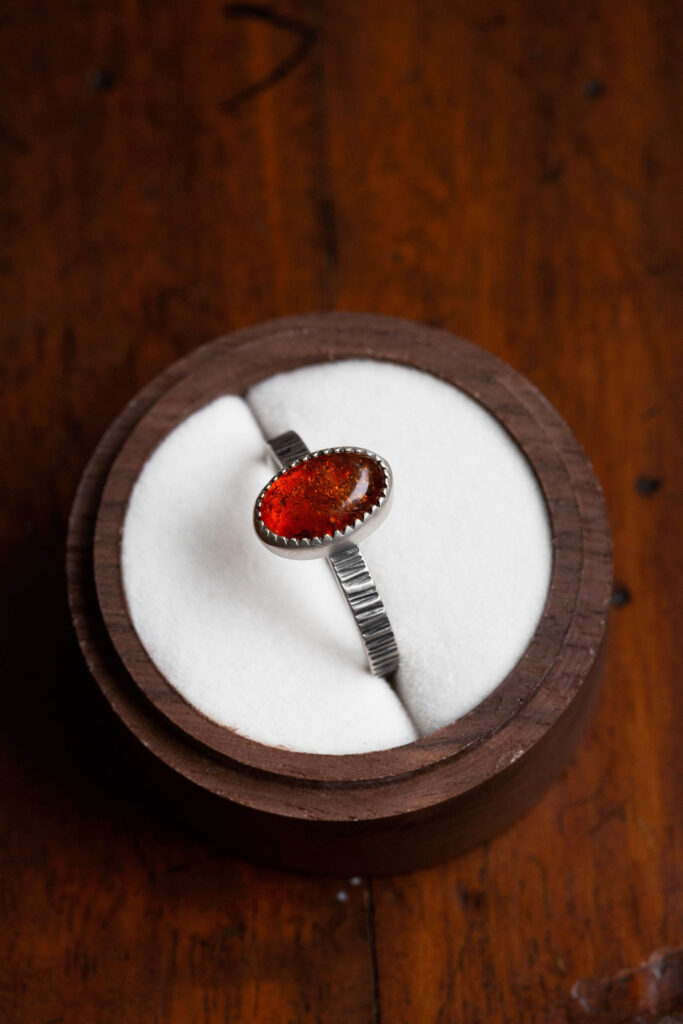 I know part of the appeal of Etsy is that once you're logged in, you can checkout very swiftly, which allows you to catch your piece faster.
(Some designs are gone in the blink of an eye, you are so quick!)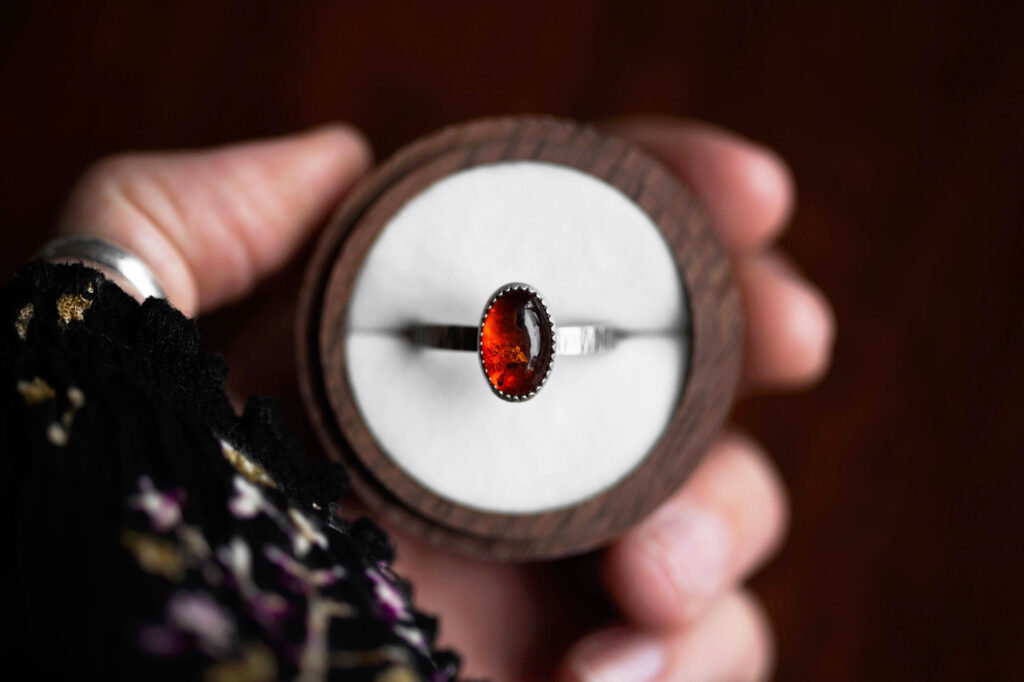 So I am learning about Shopify to see how to make it faster for you. I know there have been times when I have tried to catch a piece from another artist who uses Shopify and I cannot ever get my address in fast enough!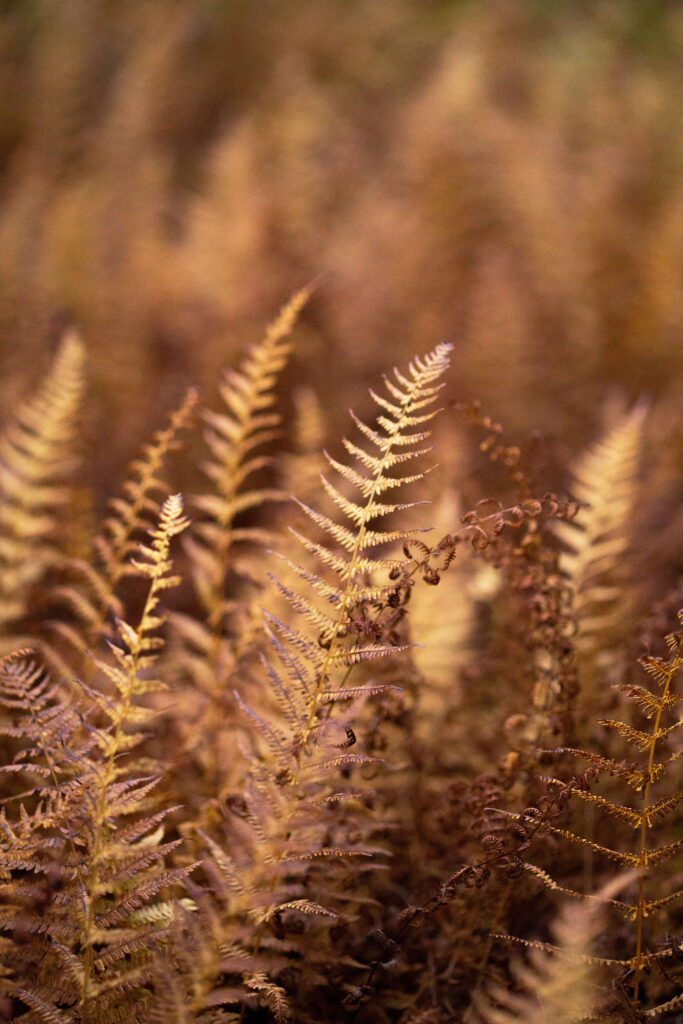 I am going to look into Express checkout options and research how customer accounts work.
For now, I am going to try to experiment with Etsy (such as vacation mode, inactive listings, etc.) to find a way to get listings to show up instantaneously.
But in the new year, I will likely be making the switch. Stay tuned!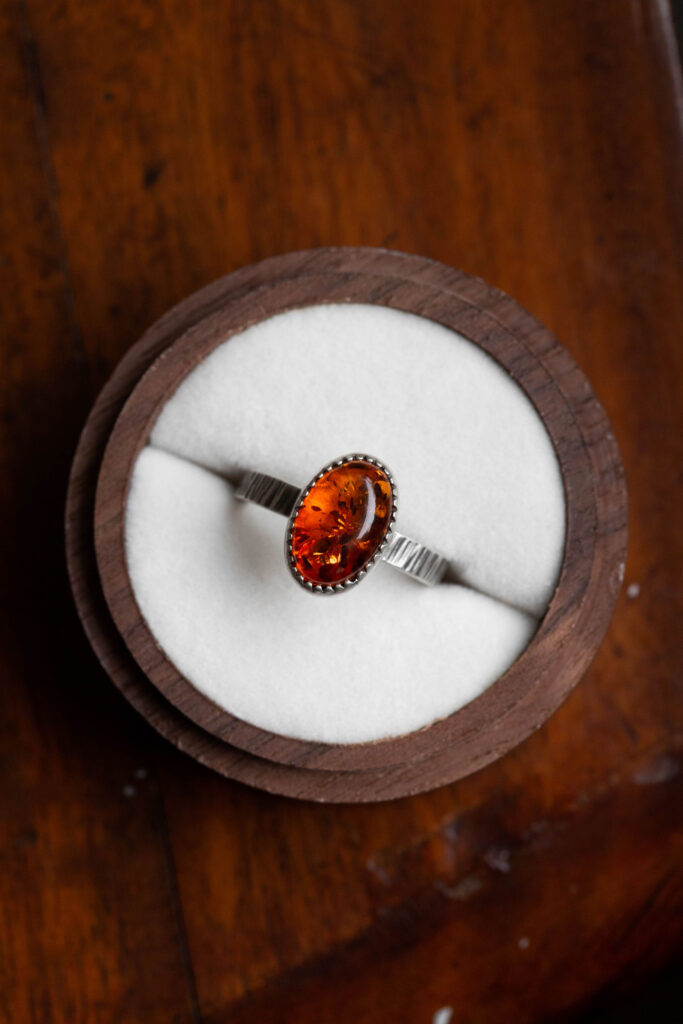 Anywho! For now, the Autumn Elm Rings will alight in the Etsy shop at 7pm EST on Sunday, November 13th. Click here for a direct link to the section they will appear in.

And remember, refresh your page often once the clock strikes 7:00, until they all appear!