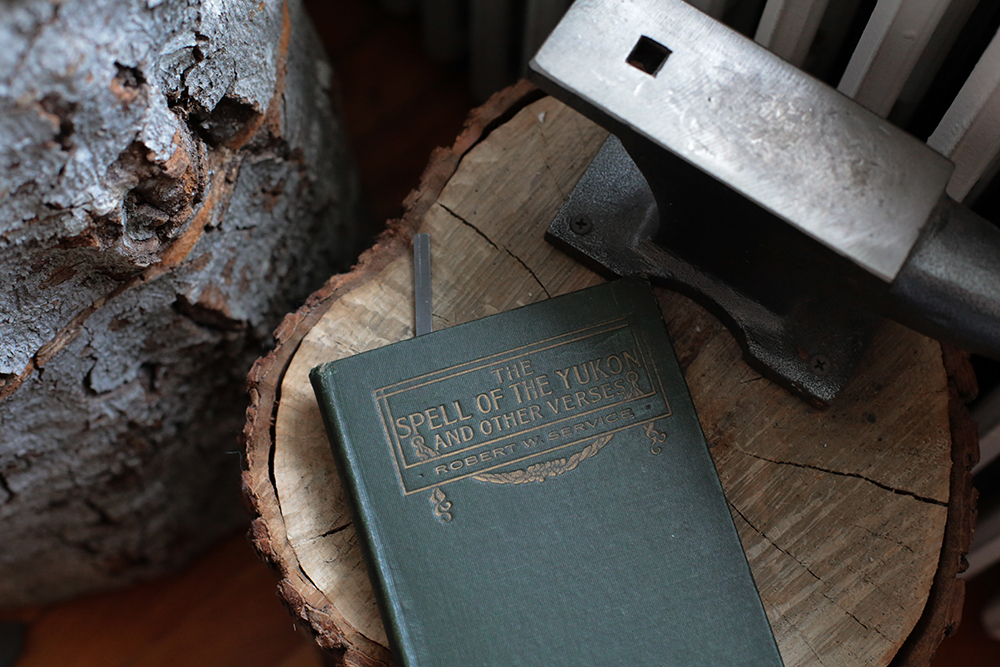 I believe that Virginia struck an essential truth when she wrote that one must have a room of one's own in order to create art. I suppose some forms of art are formed best in the presence of others. But not the art that I am interested in making. In my process, creation is a wholly personal and private act. Even when the fella is in the studio, I can feel myself questioning design elements as he picks up unfinished pieces and turns them in his hands. When someone flips through my sketchbook, the renderings look particularly rough and hasty. Whispers of doubt in concept and skill.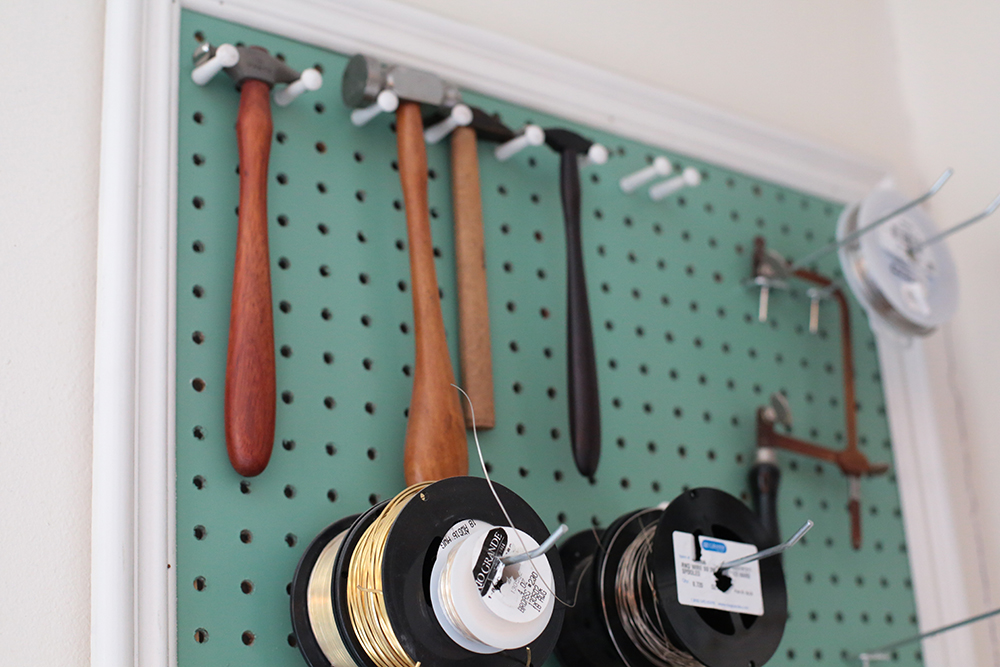 And that is why a room of one's own is so essential. In that private sanctuary, the work needs not please anyone but the maker. Paint can be mixed and dashed in bright, new ways. Clay can be pushed and pulled outside of the prescribed shapes. And of course, metal can be fired until bright pink, recklessly sawn, and sung into any imaginable form. Days spent out in the world, soaking in shape and color and theme, followed by precious evenings and weekends spent in my creative haven emptying pockets full of ideas and questions.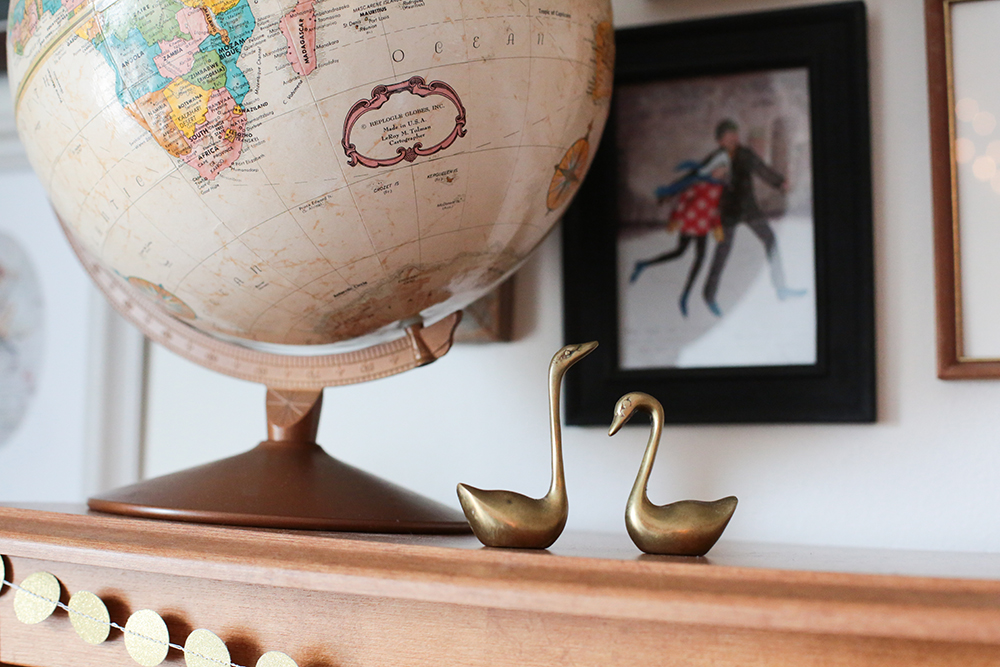 "Therefore I would ask you to write all kinds of books, hesitating at no subject however trivial or however vast. By hook or by crook, I hope that you will possess yourselves of money enough to travel and to idle, to contemplate the future or the past of the world, to dream over books and loiter at street corners and let the line of thought dip deep into the stream." (A Room of One's Own, Virginia Woolf)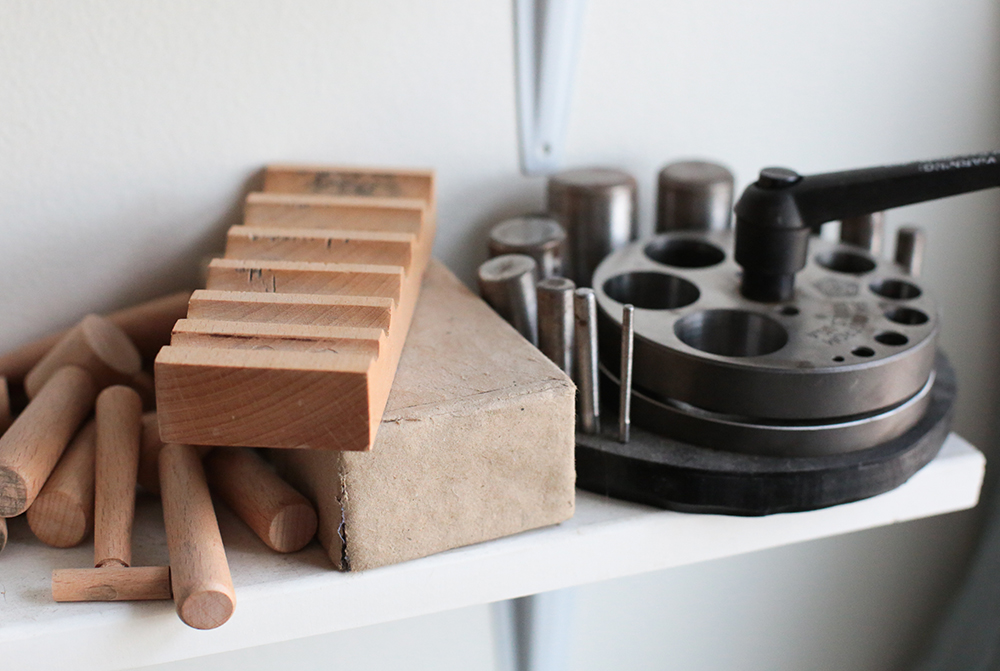 In my little room, Joni sings on the record player, Clover sleeps indifferently in her basket, and I am able to follow any strange path my mind leads. Life residue collides with the limits of sterling silver, and I am able to create honestly.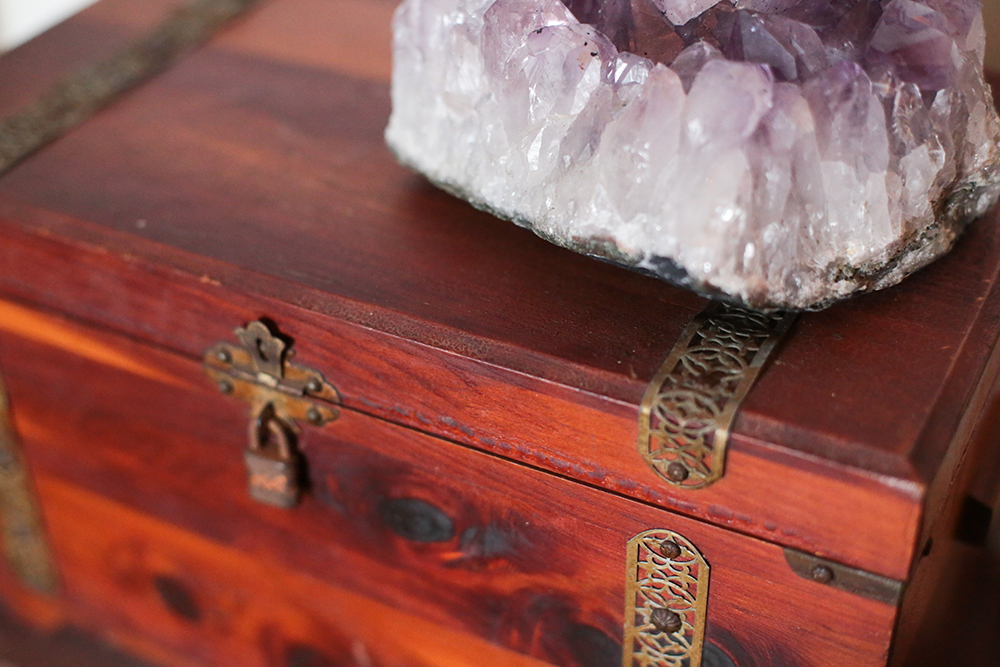 I can dream up a thousand lives, and create pieces for each of those imagined women. A moss agate cuff for she who idles afternoons with her toes in a stream. A delicate opal set in gold for she who takes lavender scented baths and only reads Edna St. Vincent Millay in the springtime. A generous slice of turquoise for she who knows the velvet muzzle of a chestnut horse better than she knows her own face.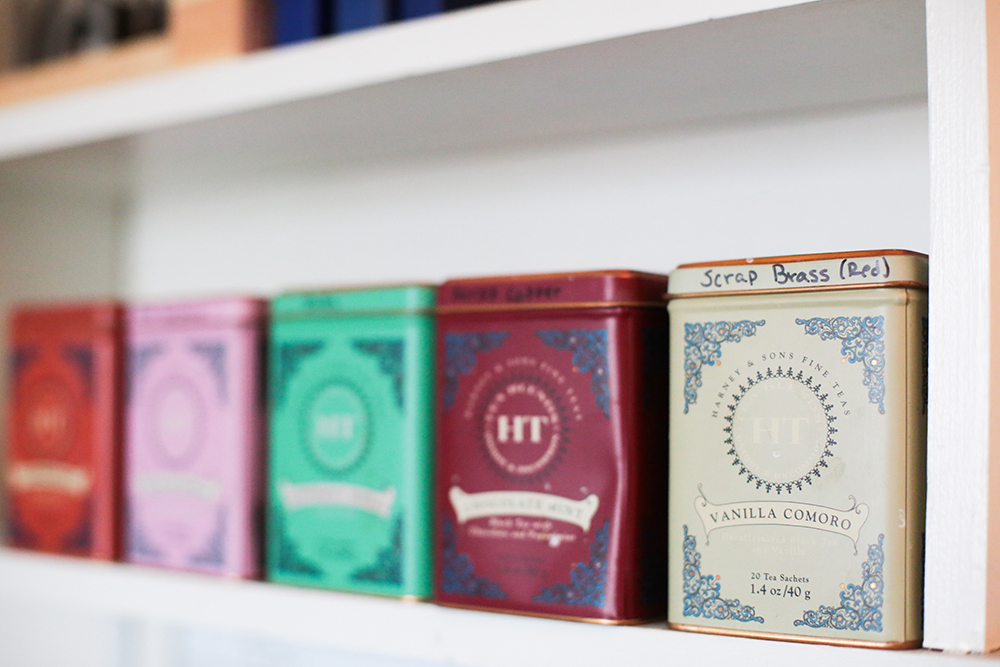 Without this space, I wouldn't be able to create quite so freely. Sprinkled with pleasing art, feathers I've found in the grass, and pieces of furniture I've lugged around for years, this room allows my hands to twist wire and swing hammers with abandon, and I love it dearly. Every part of it important to me.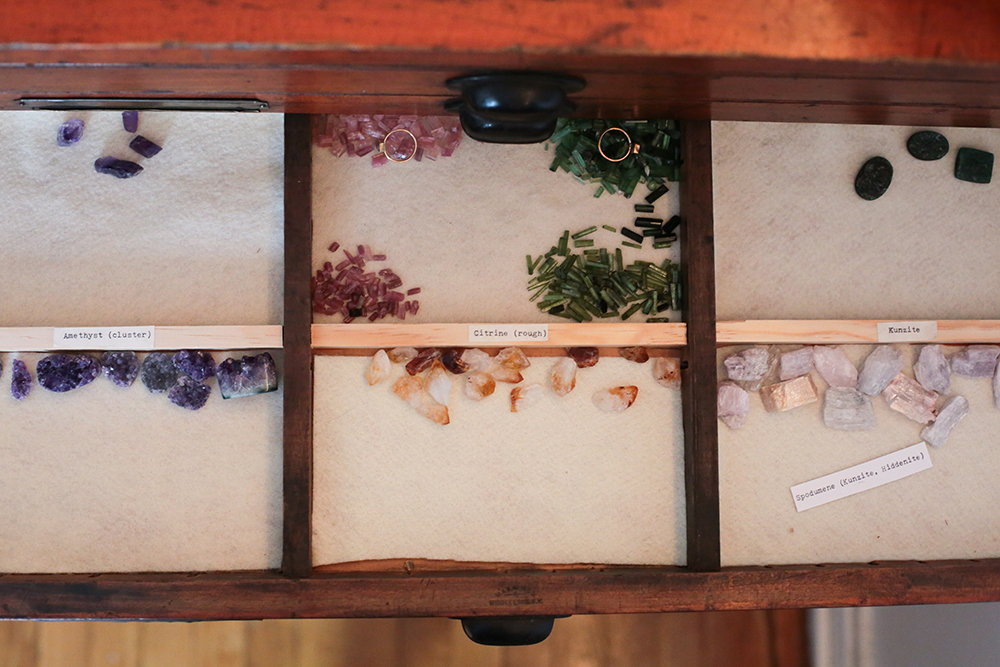 The printers cabinet full of carefully collected and sorted gemstones.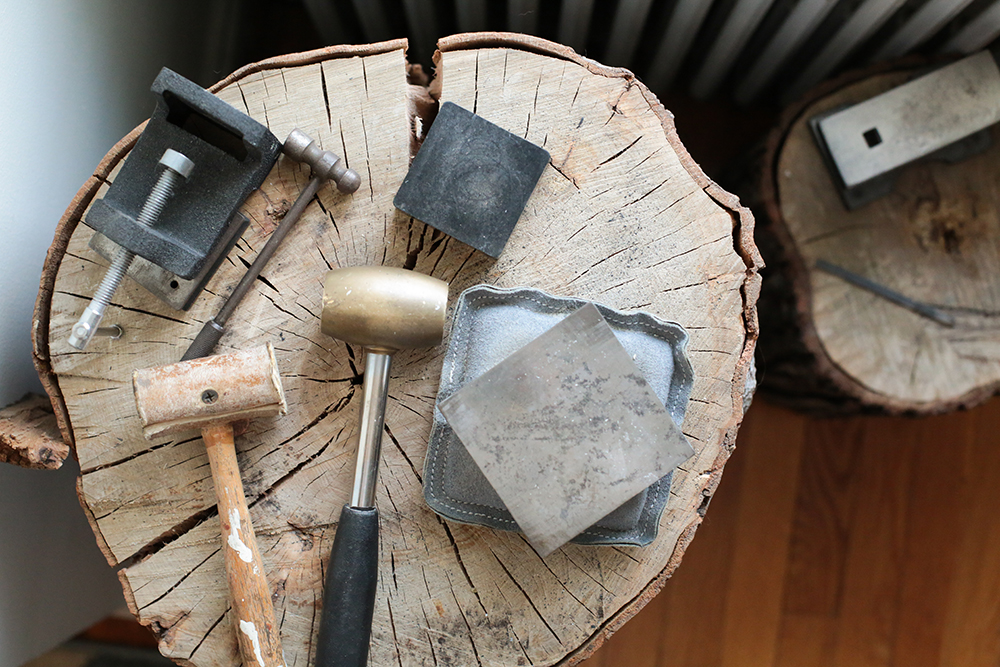 The tremendous Maine pine stump on which I've struck and formed hundreds of pieces. (It is going to break my heart to leave her behind when we leave New York.)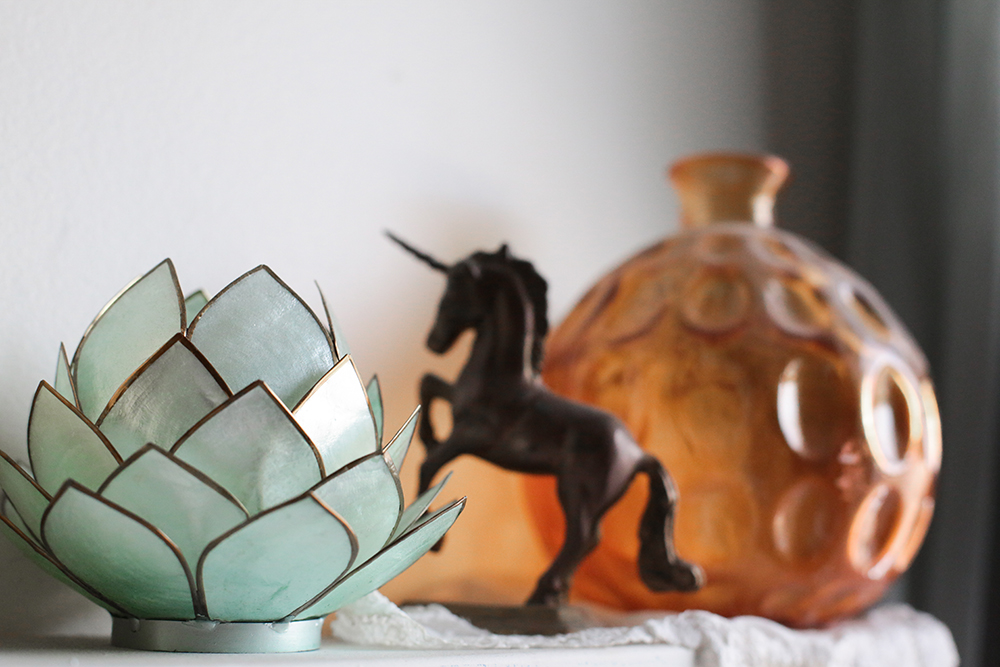 The colorful splashes placed around the room that serve to hearten on even the dreariest of days.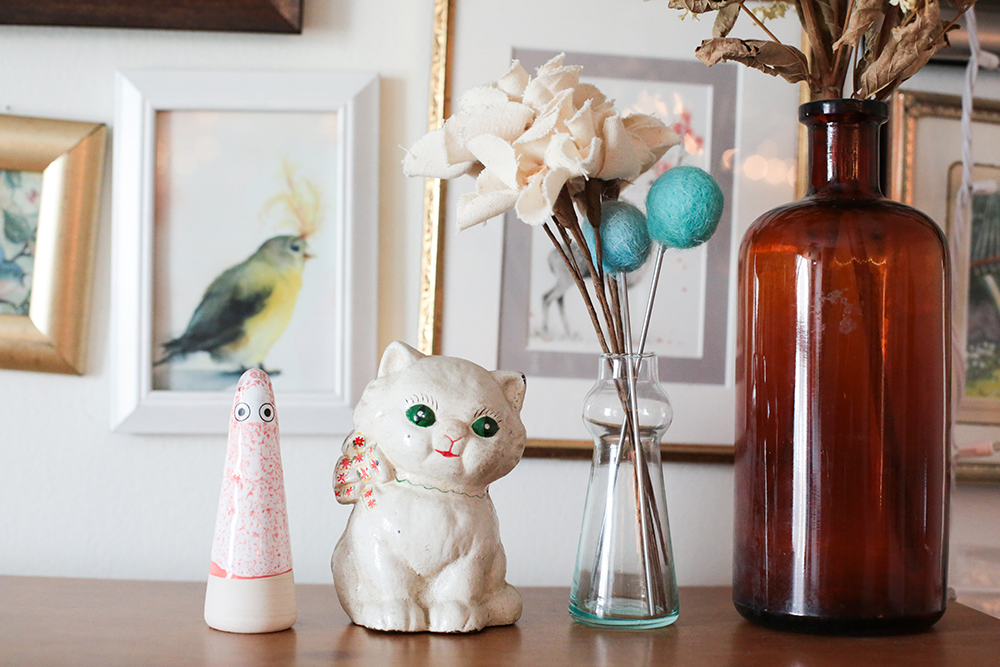 Gifts from beloved and dearly missed friends.
(They make such a comfortable chatter as I swing my mallet.)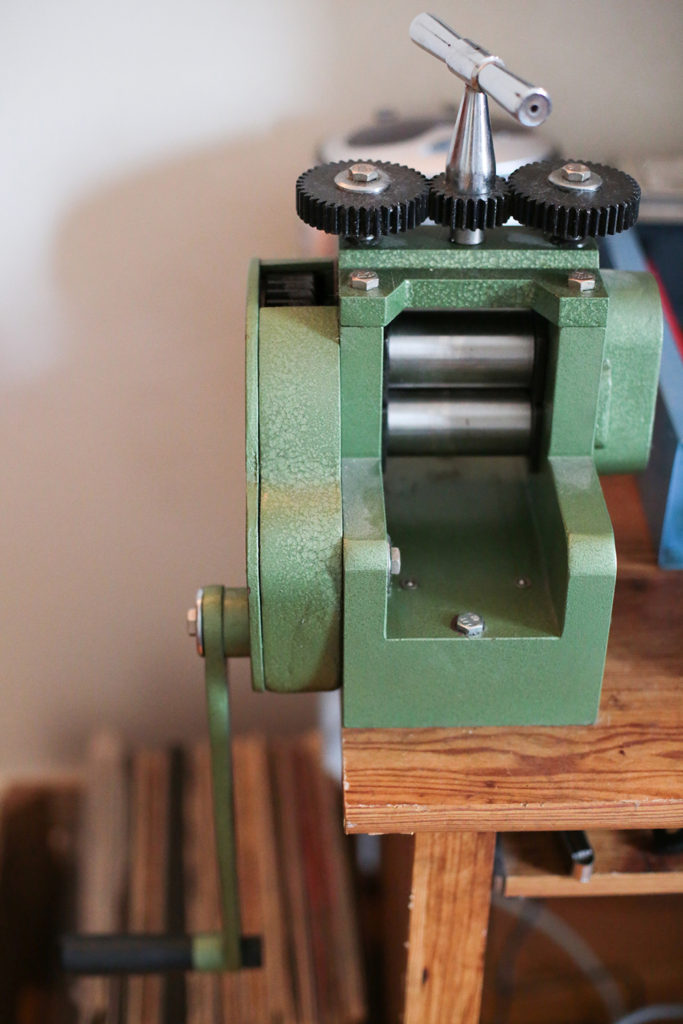 Apple orchard crates full of my mother's records, and tools that allow me to preserve nature in my work.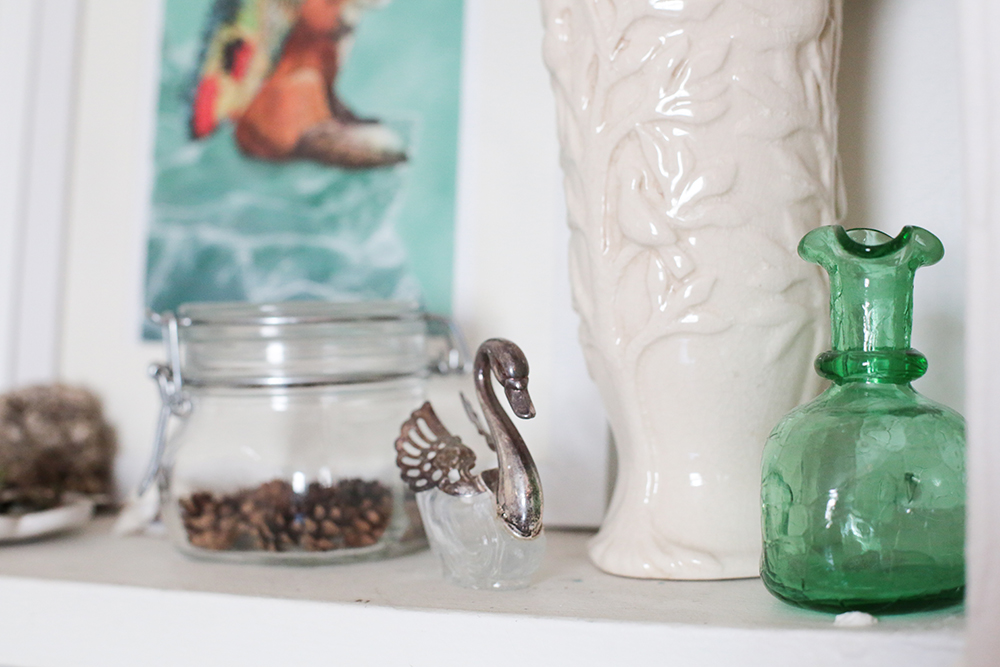 Endless vases and jars and canisters and salt dips to hold all that I drag in from the outdoors.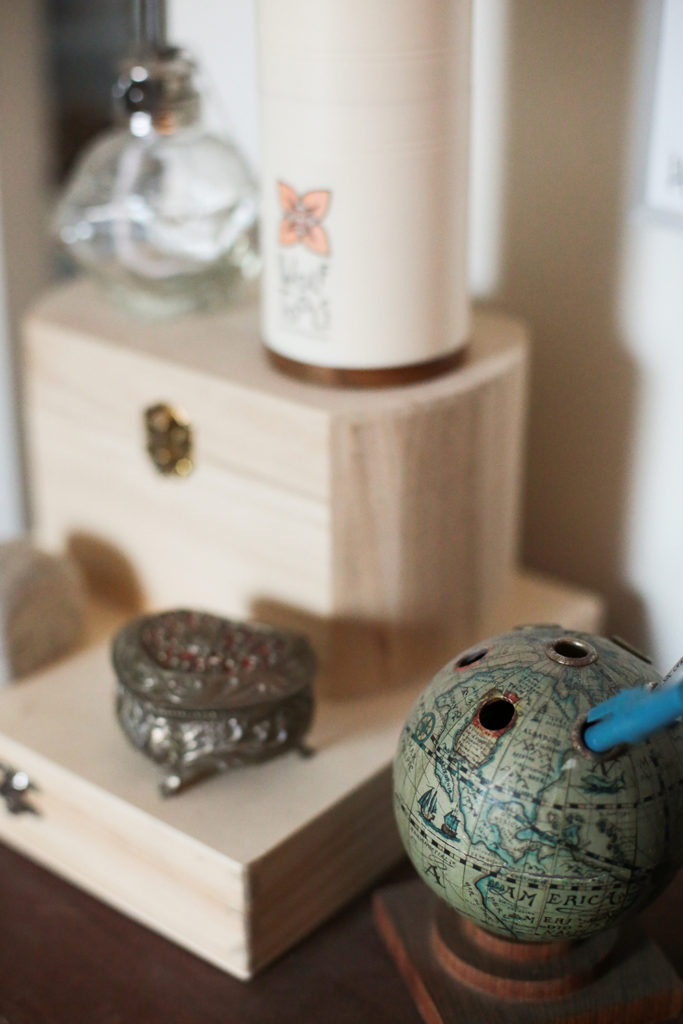 Tools waiting to be learned and wielded, hopeful in their corners.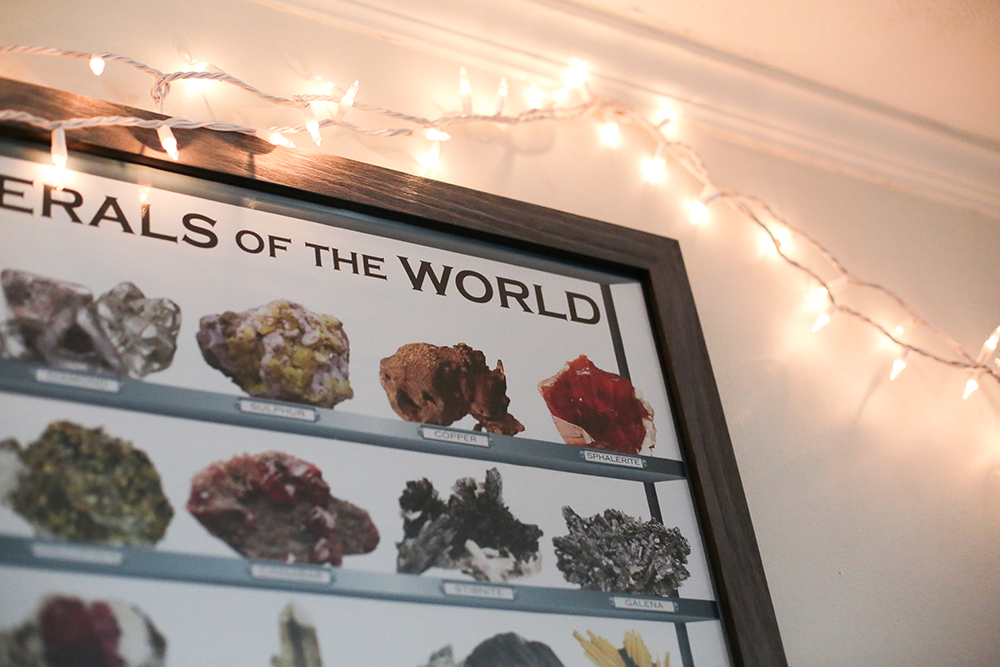 And of course, endless twinkle lights. What does your space look like? Are you able to create surrounded by people, or do you need a room of your own? Tell me, friend! I'd love to know.
Lately:
——————————————————————————————————–
Listening – to Bloc Party, because road trips to Canada, mishaps with roman candles, tiny basement punk shows, and nostalgia.
Watching – Fairy Tail, because here at the end of winter, I am craving color and cheer, and I cannot think of anything lighter and brighter than this anime. And with hundreds of episodes, it will serve to pull me out of many years worth of late-winter glumfests.
Reading – The Boilerplate Rhino: Nature in the Eye of the Beholder, because wanderlust and cabin-fever are sitting heavy on my shoulders right now.
Inspired by – fictional impossibles, such as alethiometers, Elessar, golden apples, time turners, and Borrowers. Oh, and inspired by Virginia Woolf, always always.