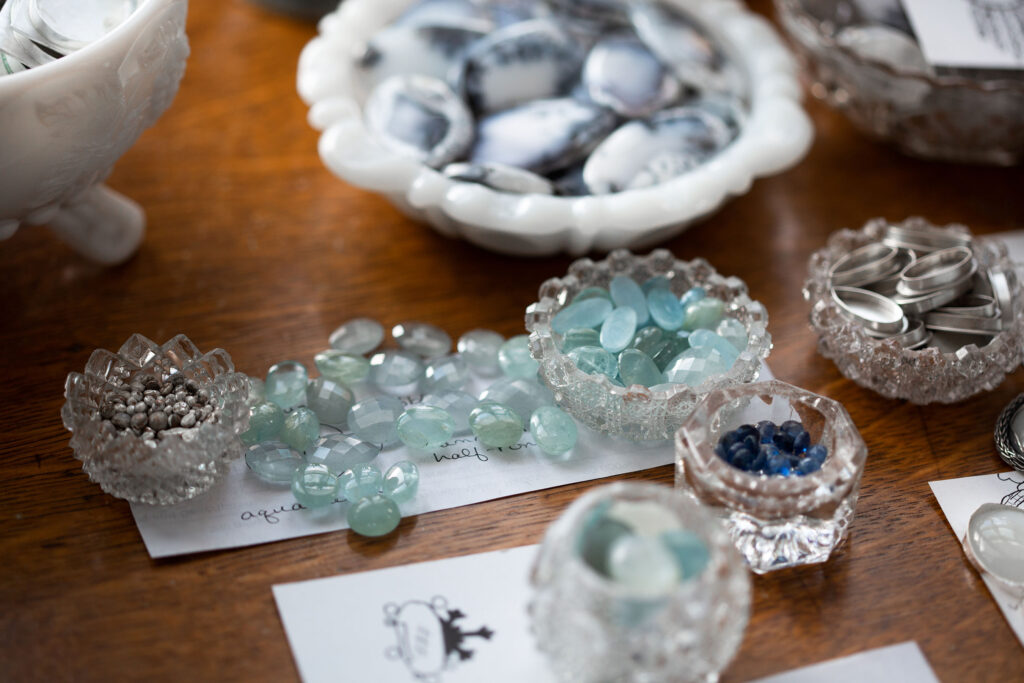 How strange it feels to be finally shaking off my snow boots and brushing the last of the North Wind Collection off my shoulders. As an unabashed lover of winter and cold, it feels natural to be clutching onto the last bit of icy aquamarine and snowy dendritic agate as it becomes spring outside my window.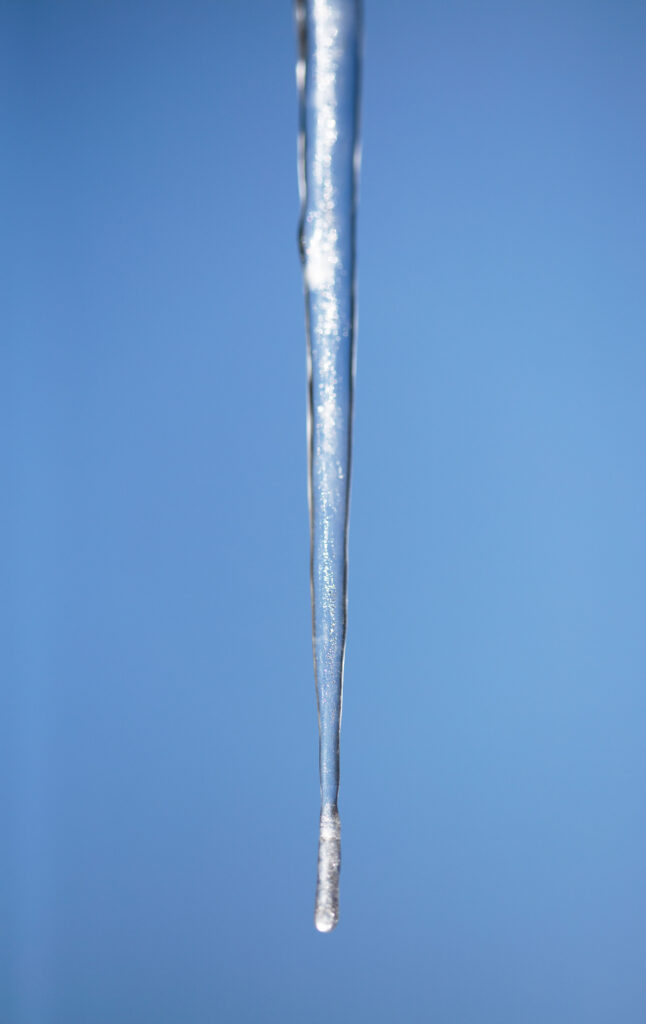 And I suppose it is particularly natural to not want to let this collection go since I wont be returning to these stones, this theme, for a few years. As I have mentioned elsewhere, I have decided to spread out my annual collections. In the past, I have done a Mossflower Collection (prehnite & leafprint) every summer and a North Wind Collection (owls and icy stones) every winter.
I considered just making the collections smaller. But when I work within these seasons, I utterly lose myself. Inspiration is strewn throughout my studio and surrounding my house, and it is all I can do to make time to sleep! Every moment I have a new idea, something I am desperate to try, to share with you. And truthfully, I enjoy swirling around within a theme for a few months at a time, and then presenting you with an absolute bounty of art.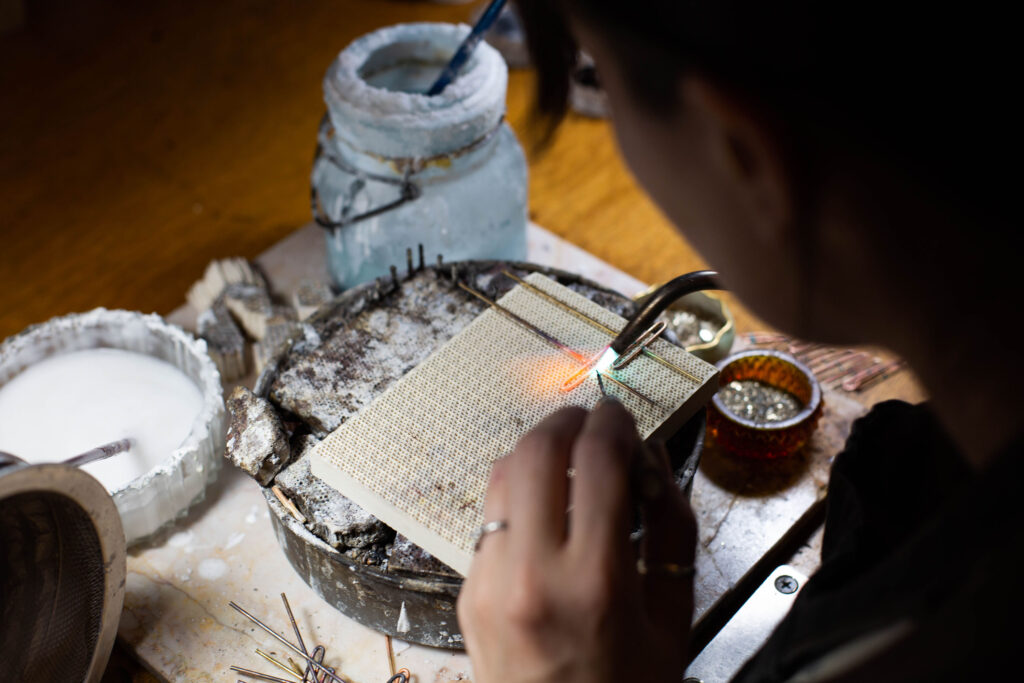 So instead of putting in place harsh limits to keep the collections small, I would rather create these giant winter and summer collections every few years. It gives me time to explore other collection ideas, and doesn't hamper my creative flow.
Best of all worlds!
Anyways! On with the preview of the second part of the North Wind Collection. The very last of these designs for a few years.
---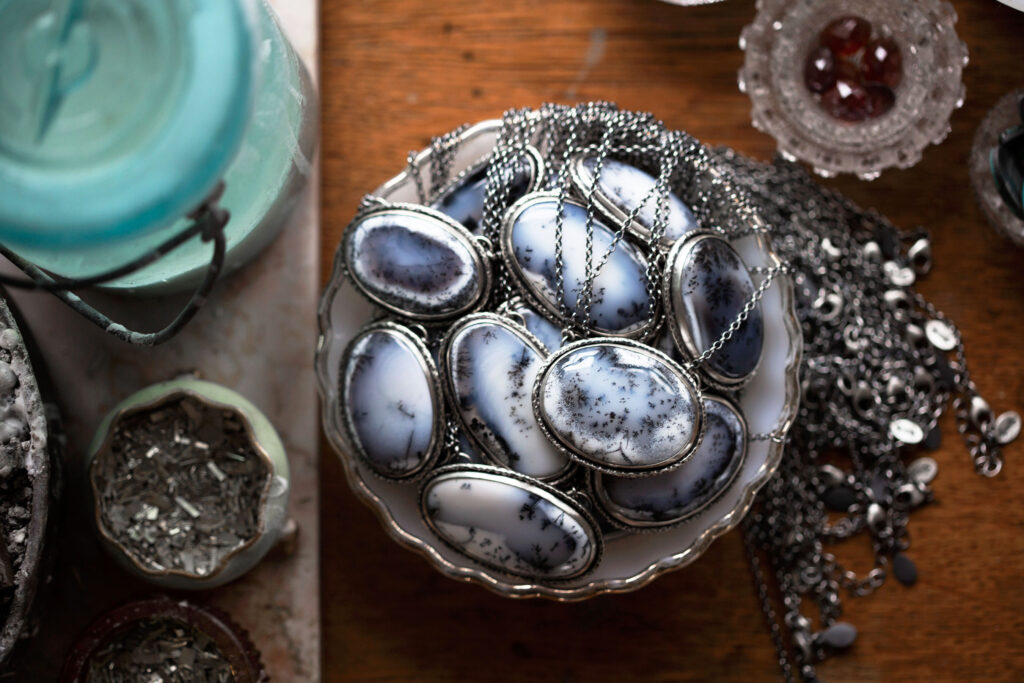 Pocketful of Winter Necklaces
There will be 29 of these necklaces available.
Price: $135 – $145 per necklace
Comes suspended from an adjustable oxidized sterling silver chain,
which measures between 17 – 20″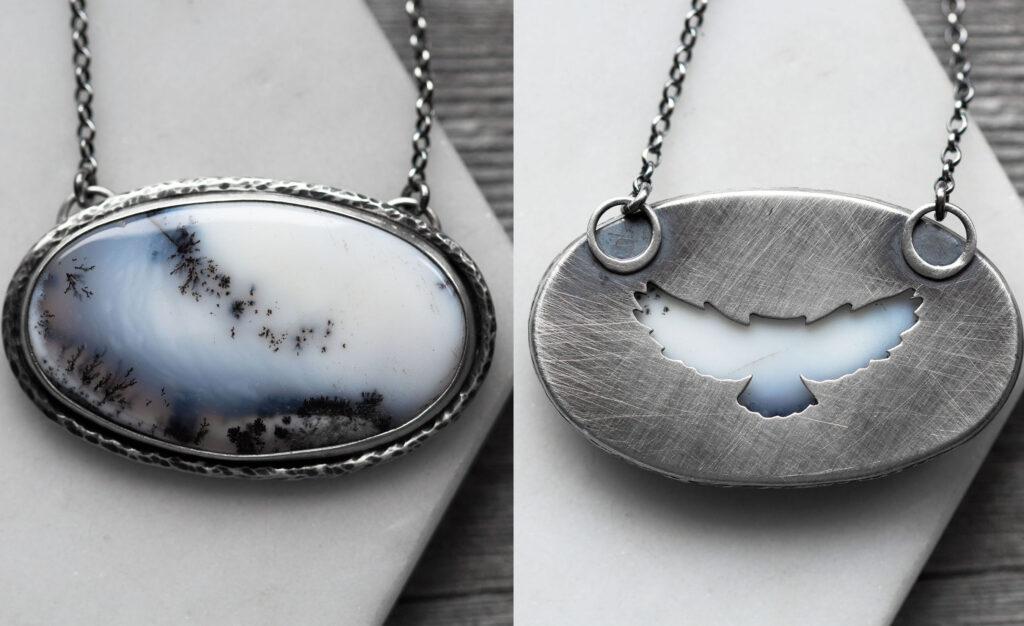 "It's the great, big, broad land 'way up yonder,
It's the forests where silence has lease;
It's the beauty that thrills me with wonder,
It's the stillness that fills me with peace."
– Robert Service, The Spell of the Yukon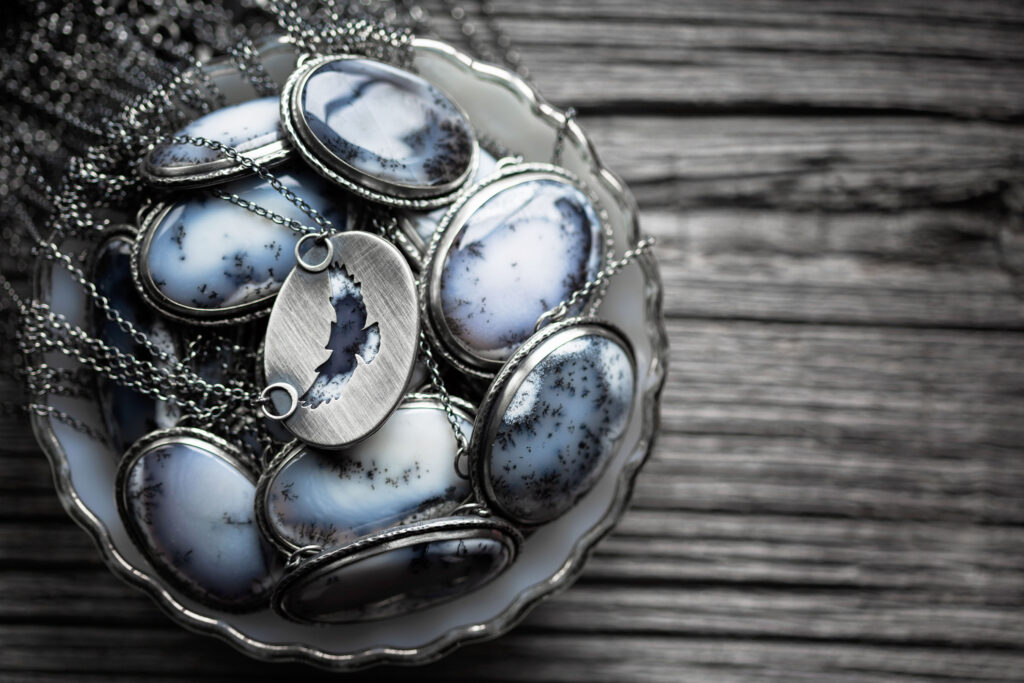 Rugged and weathered. Of the mountains.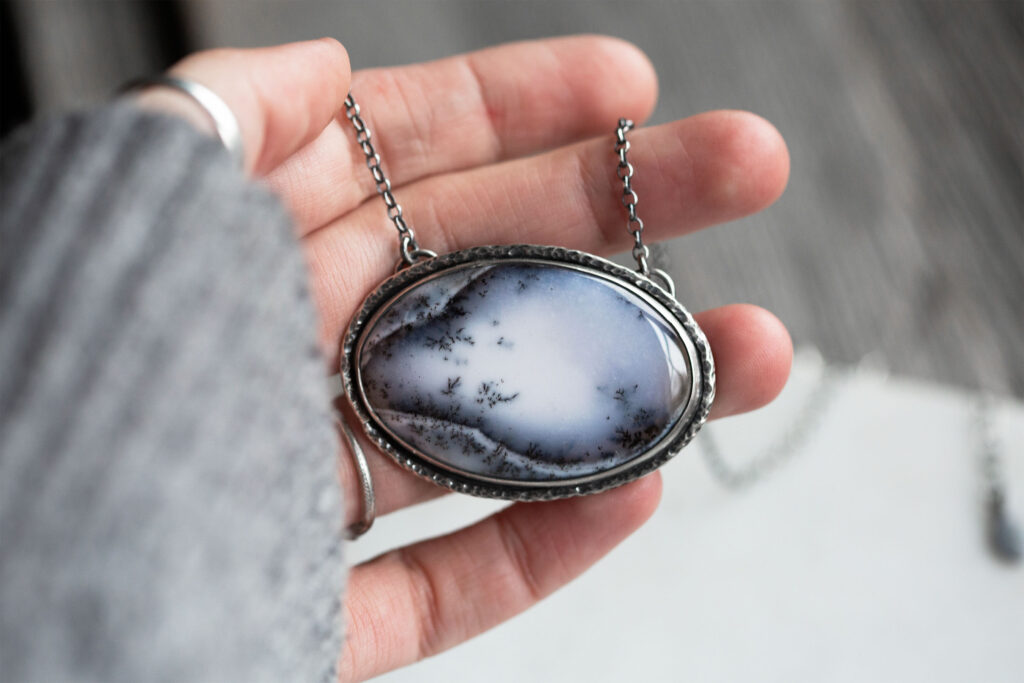 These necklaces are made from large natural, snowy dendritic agate/merlinite stones. The gemstones feature winterscapes that have been set to emphasize the frosty landscape.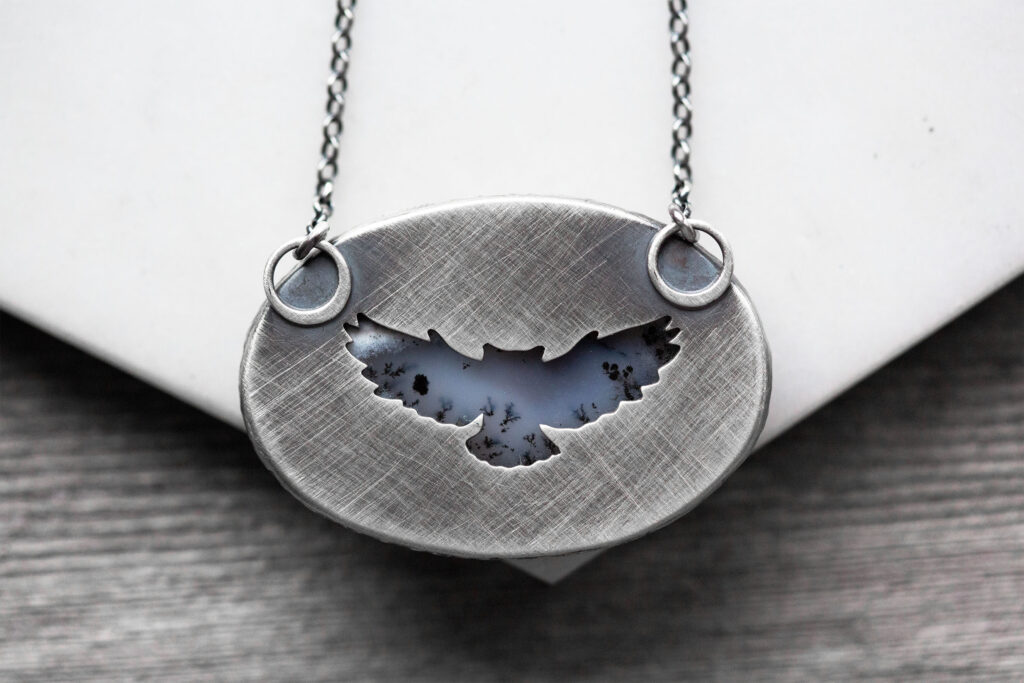 Accenting the stones are textured borders to resemble aged branches stretching out into winter.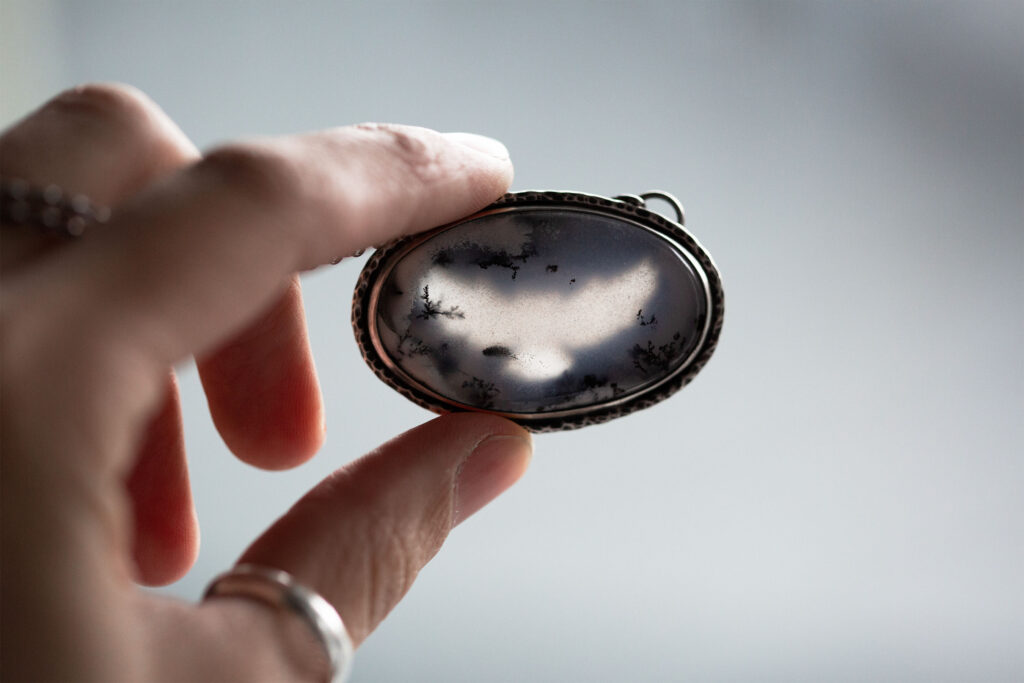 Hidden behind the pendants are the silhouettes of owls in flight sawn out of the backs, revealing the winter scenes on the backs of the gemstones.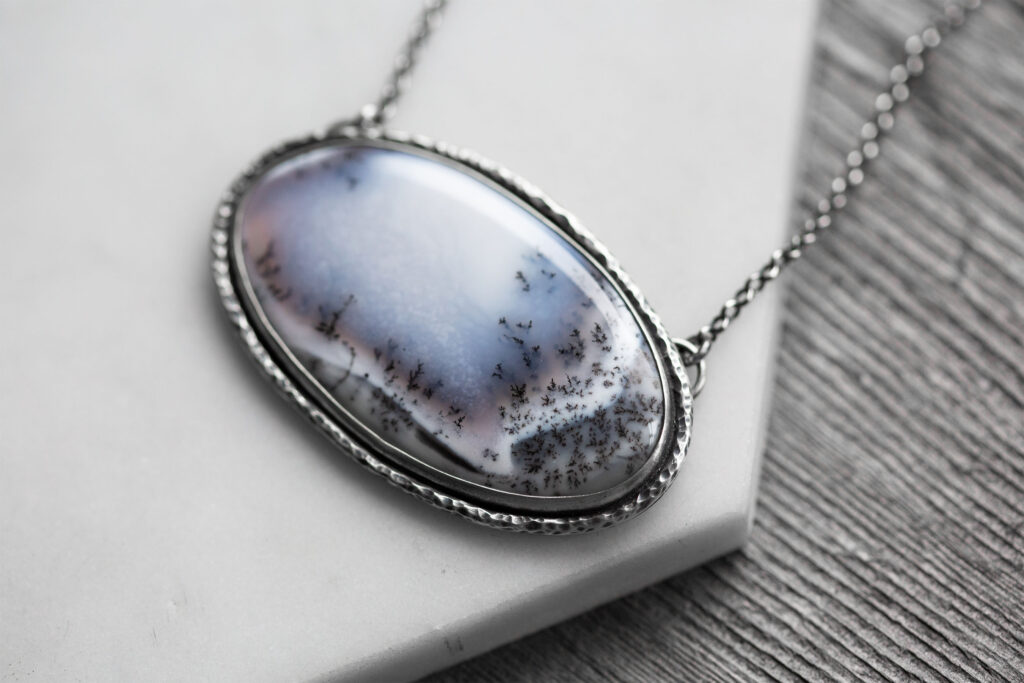 Quiet stewards keeping watch over the forest.
---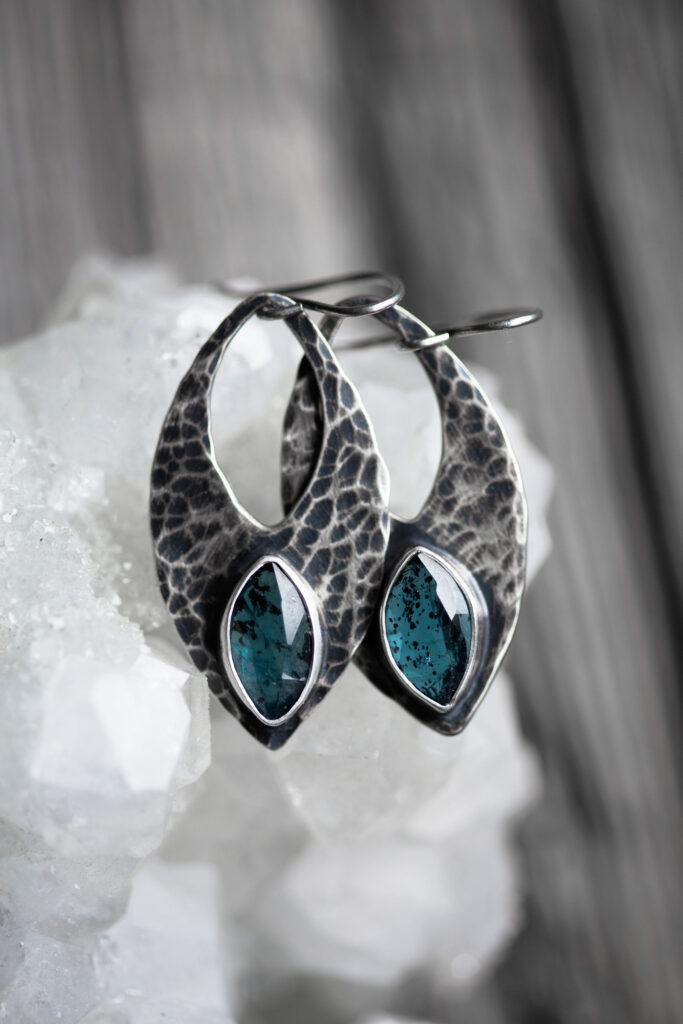 Winter Oak Earrings
There will be 20 pairs available.
Price: $130 per pair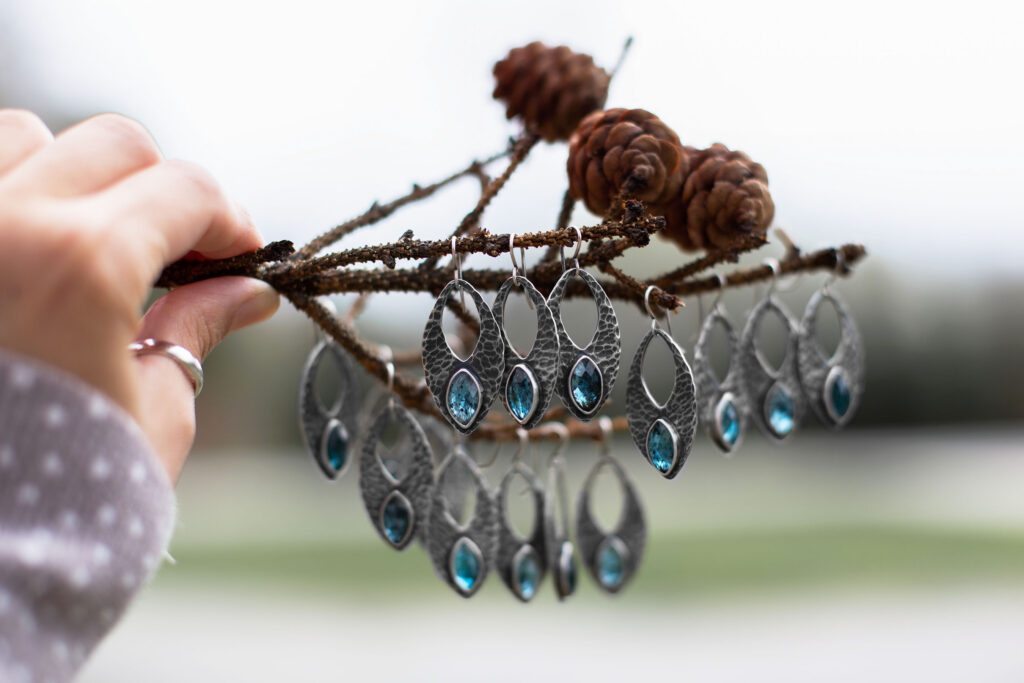 As I was packing away the stones and metal components I wouldn't have time to get to for this last iteration of the North Wind Collection, I stumbled upon a dish of little kyanites I had forgotten about.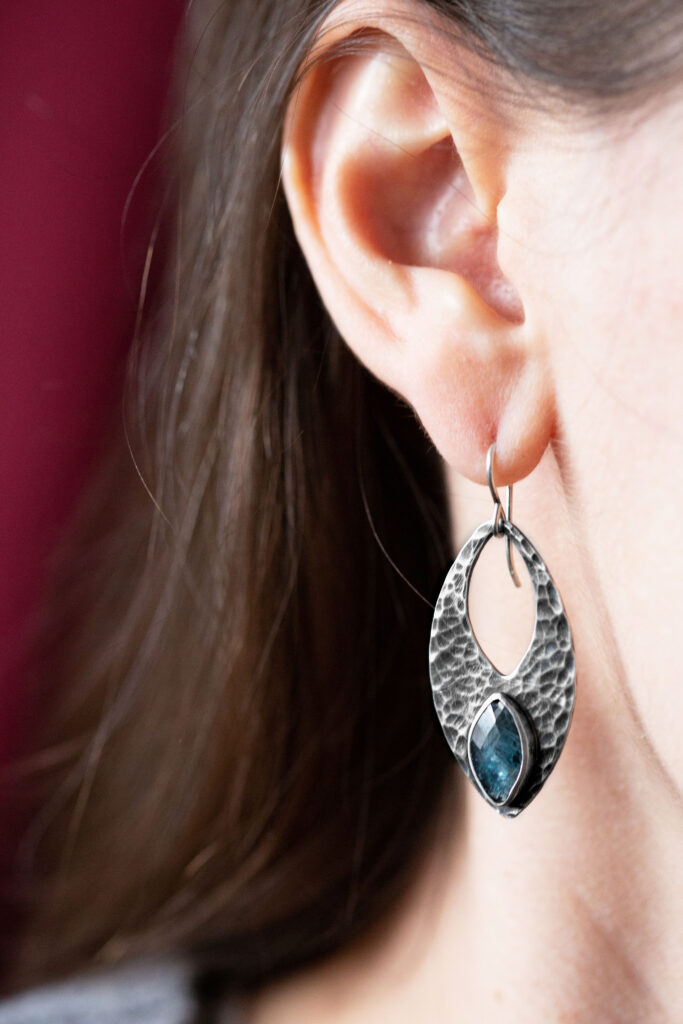 It felt like kismet that I found them waiting patiently while knowing so many of you weren't able to catch a pair last time.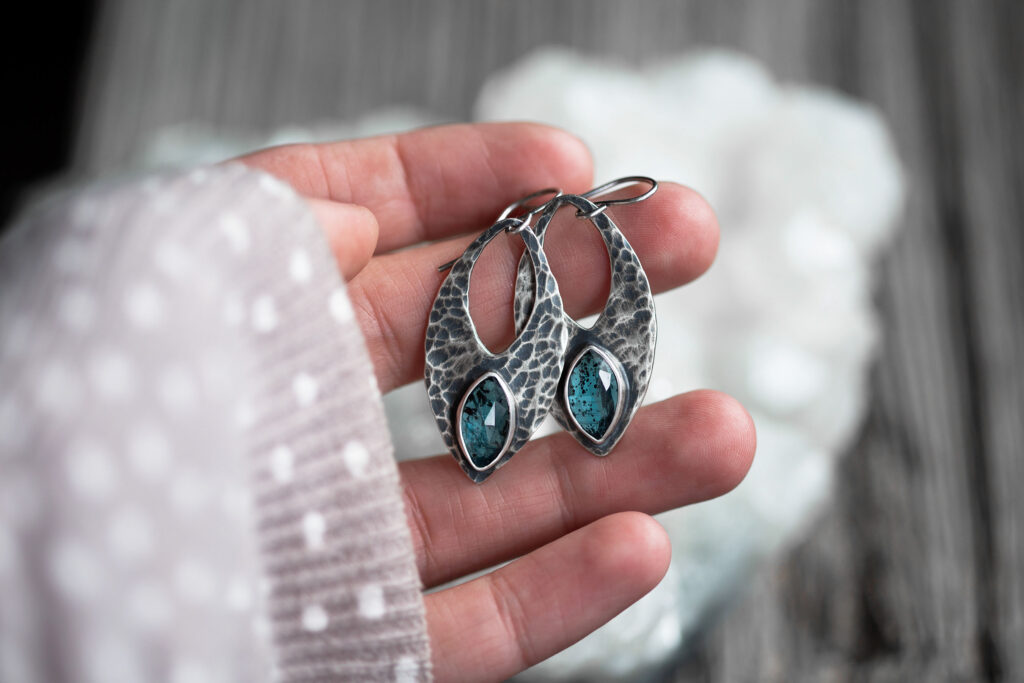 And so, I decided to add some Winter Oak Earrings to the second part of the collection.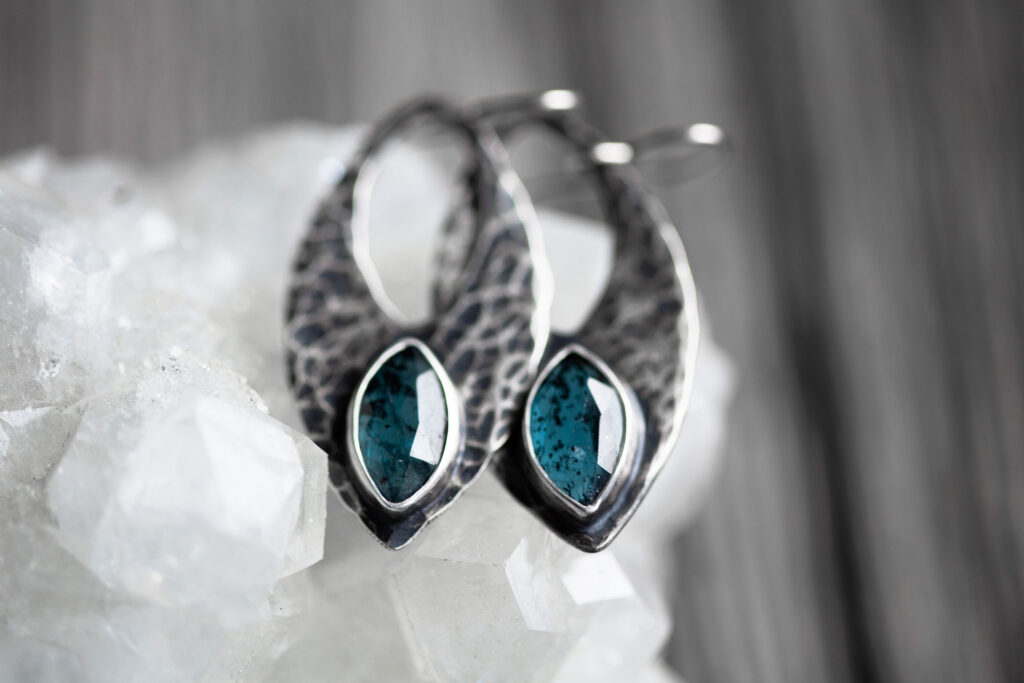 Teal kyanite and a hammered texture on earrings that catch every breath of the North Wind.
---
I will be putting up more previews for this weekend's release, so check back!
✖️ North Wind Collection Release, Part II: Sunday, May 16th at 7PM EST in the Etsy shop ✖️