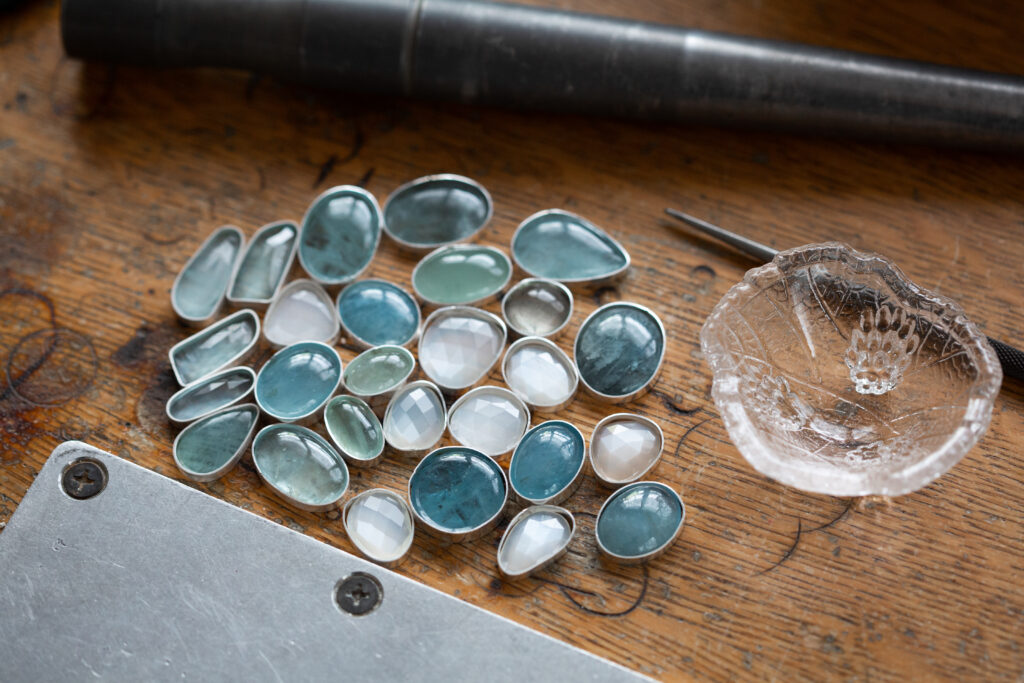 As you likely know, this North Wind Collection is my last annual collection for a little while.
I absolutely relish working within the seasons. I love tucking unmade design ideas into my gemstone cabinet with the comfy knowledge that I will pluck them back out next year. And I could wander around within a color palette for months. I truly get lost in prehnite and aquamarine.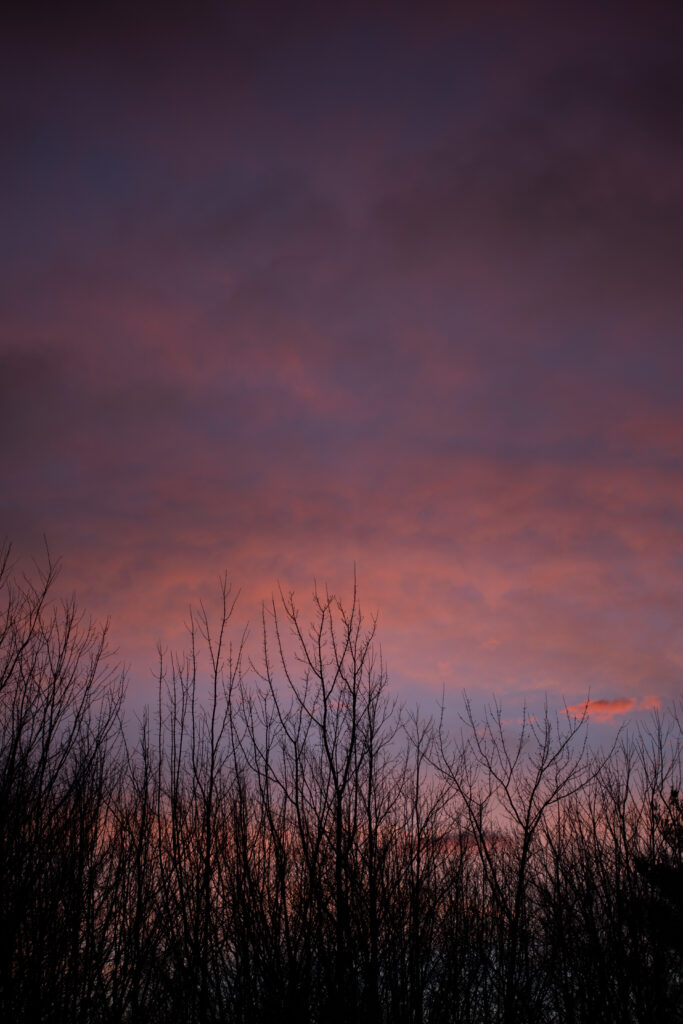 But since I can't seem to help myself in making the annual collections positively huge (the thought of only choosing two or three designs for a Mossflower Collection? EEP!), moving the recurring collections to an every other year schedule feels more comfortable. That way I can lose myself in Tolkien and prehnite as much as my little green-loving heart desires, but also allows me to create my other dreamed up collections that have been tucked in my sketchbook for years.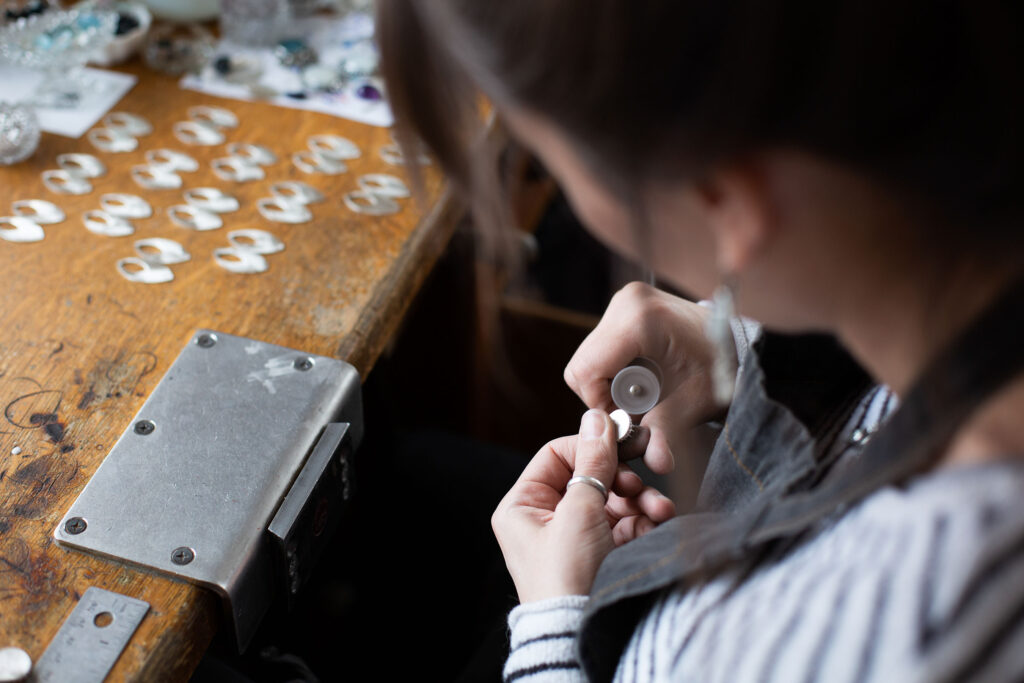 And so, though the North Wind won't be whipping through my studio for a few years after these two releases, I have tried to make this one as big and wonderful as I could.
And so, without further ado, here are the pieces that will be included in Part 1 of this year's North Wind Collection!
_________________________________________________
Icicle Earrings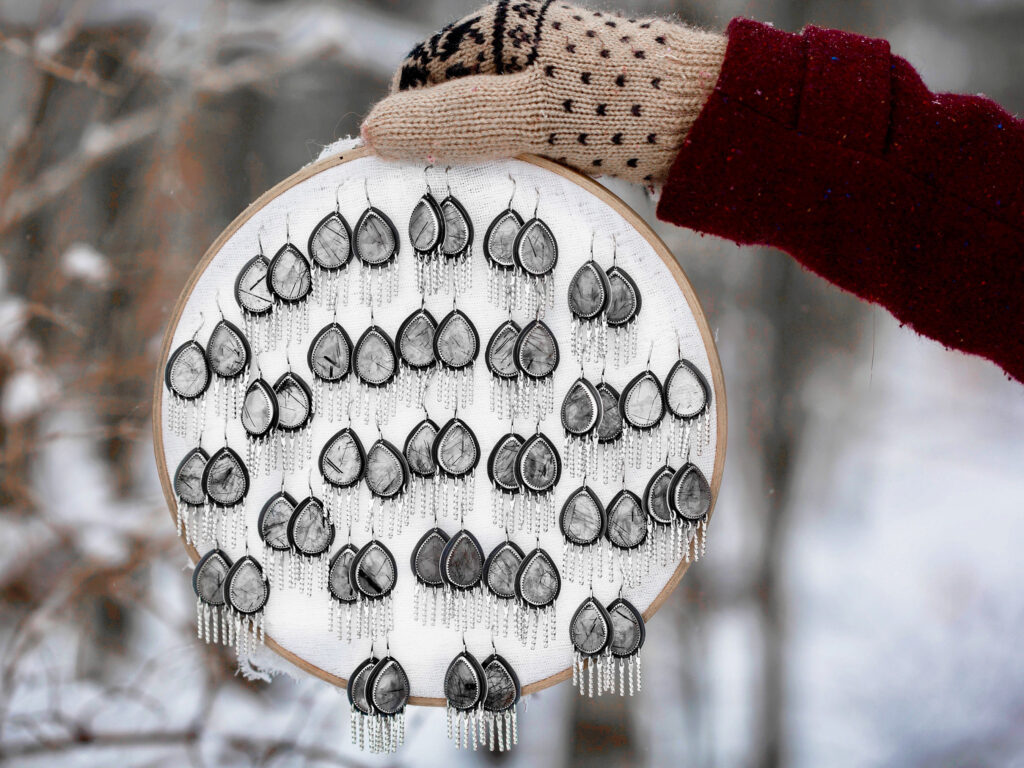 ( Price: $135 )

"Therefore all seasons shall be sweet to thee,
Whether the summer clothe the general earth
With greenness, or the redbreast sit and sing
Betwixt the tufts of snow on the bare branch
Of mossy apple-tree, while the night-thatch
Smokes in the sun-thaw; whether the eave-drops fall
Heard only in the trances of the blast,
Or if the secret ministry of frost
Shall hang them up in silent icicles,
Quietly shining to the quiet Moon."
_ Samuel Taylor Coleridge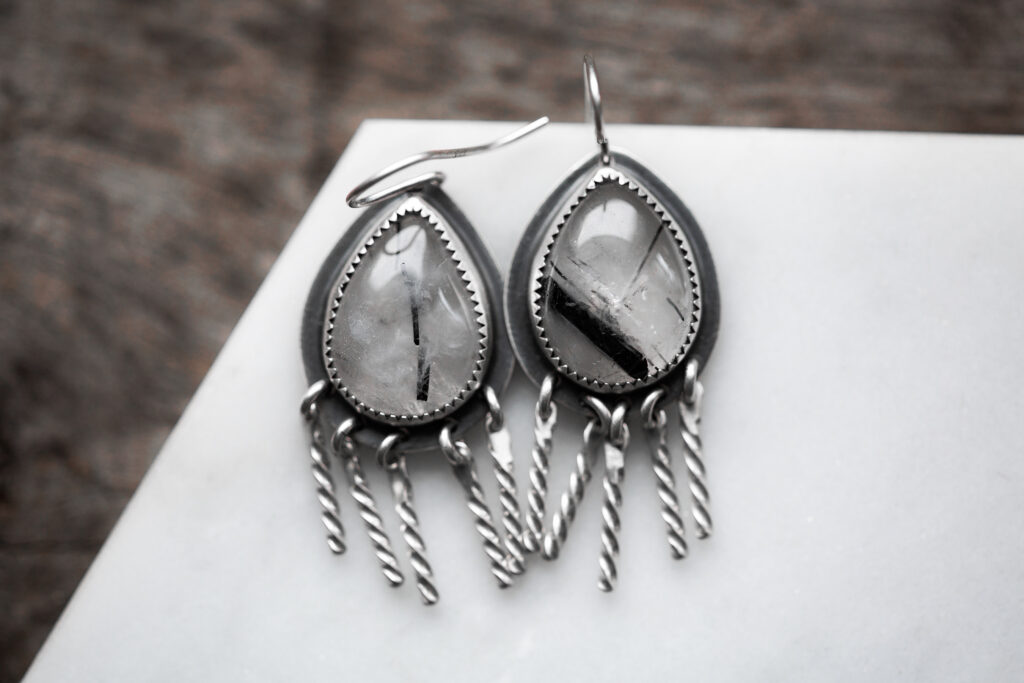 Above is the last stanza of Coleridge's "Frost at Midnight." I have thought about it often since reading it in college. It exemplifies what I feel is the most wonderful aspect of English romanticism: the reverence for nature, its affect on the soul, and the way in which nature nourishes art and imagination. This poem could be etched on my heart.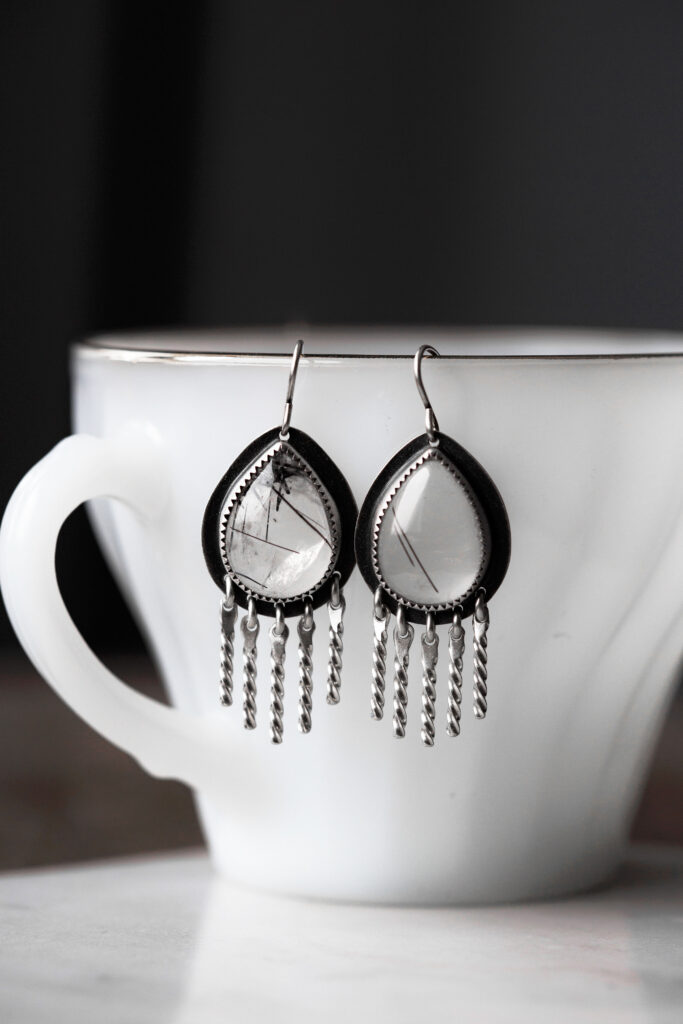 While creating these earrings I thought often of the phrase "silent icicles." These earrings could be woven from the last few lines of "Frost at Midnight." The dark shadows, quiet coolness, and the soft shimmer of matte silver. They look as though they are made for winter communion with the moon.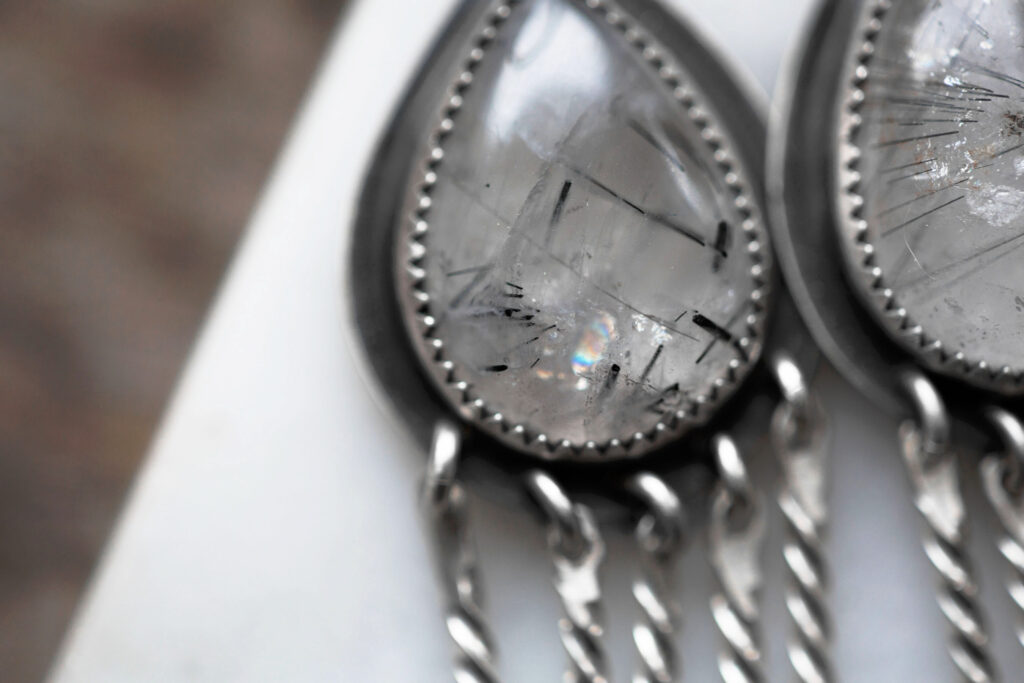 A few years ago I requested a batch of custom rutilated quartz. I asked for a range of perfect little teardrop stones, some clear and sparkling, others crackling and gray. All of the gemstones have shoots of rutile cutting through them.
To me they look like twigs and bits of detritus frozen just below the surface of a winter pond, captured by winter. I have opened a window on the backs of each earring to let light through and accentuate the feeling of ice.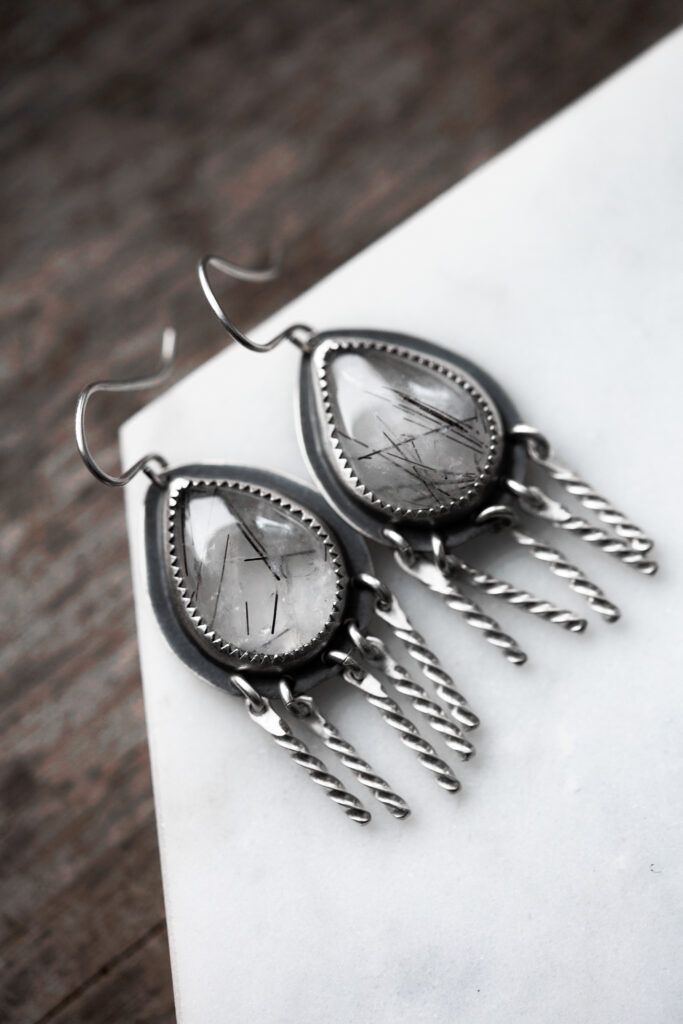 And below the gemstones are swaths of little sterling icicles, bright and swaying, caught by the cold and fixed mid-air. The gentle lilt and sway of these earrings is delightful.
_________________________________________________
February Necklaces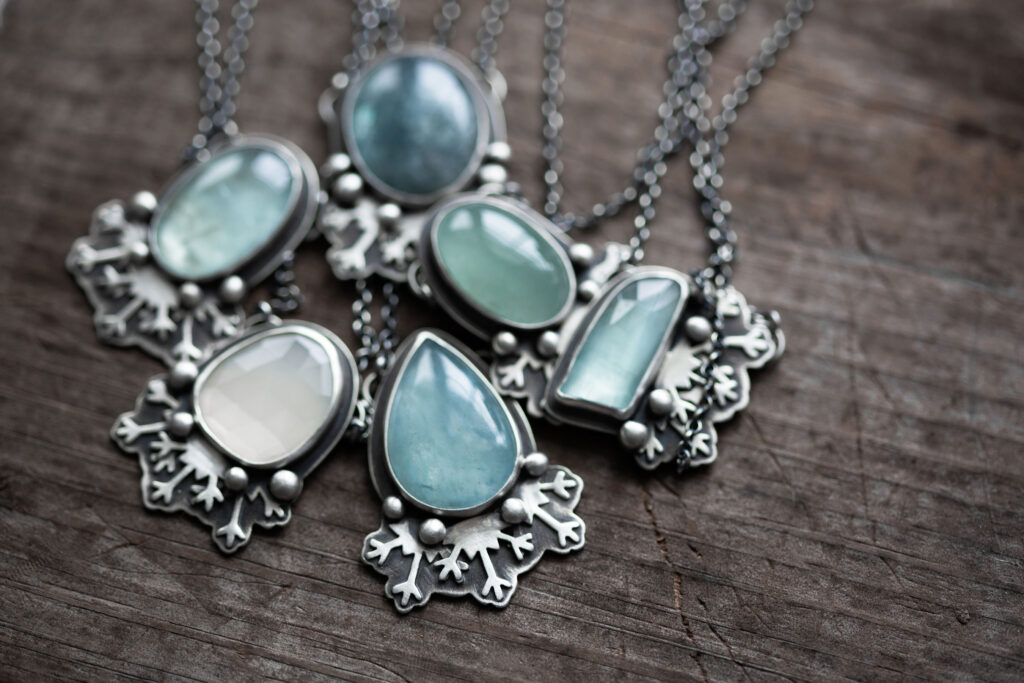 ( Price: $135 – $155)

Chilly aquamarine and shimmering white moonstones with gently placed snowflakes and mounds of snow tucked around them.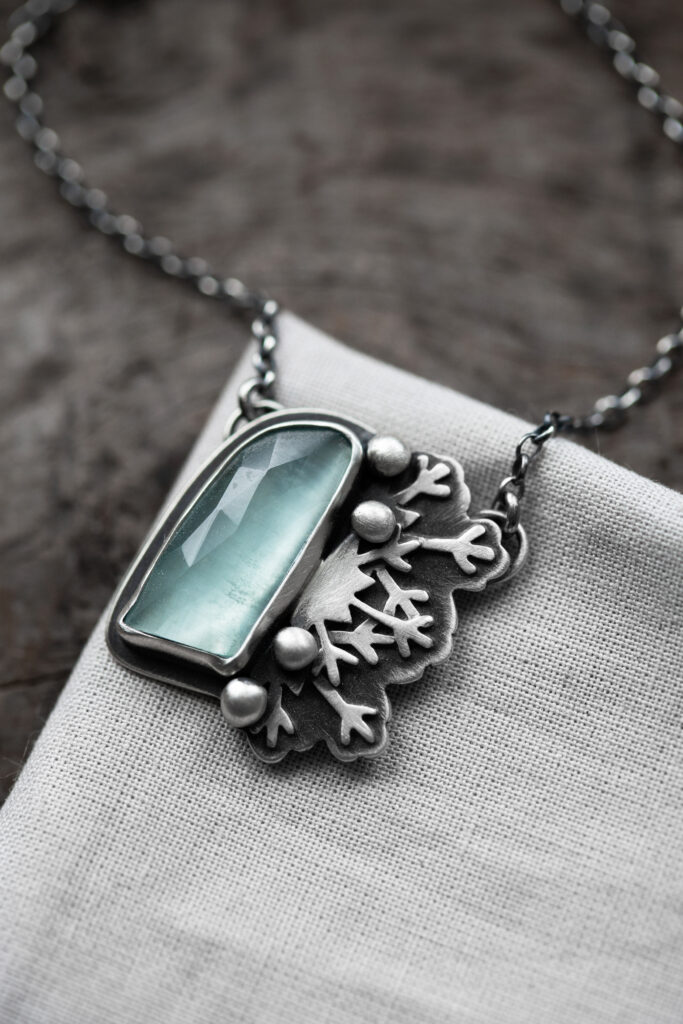 I only made a few in this design. I wanted each and every one to be unique, with a different shape, hue, or gemstone cut.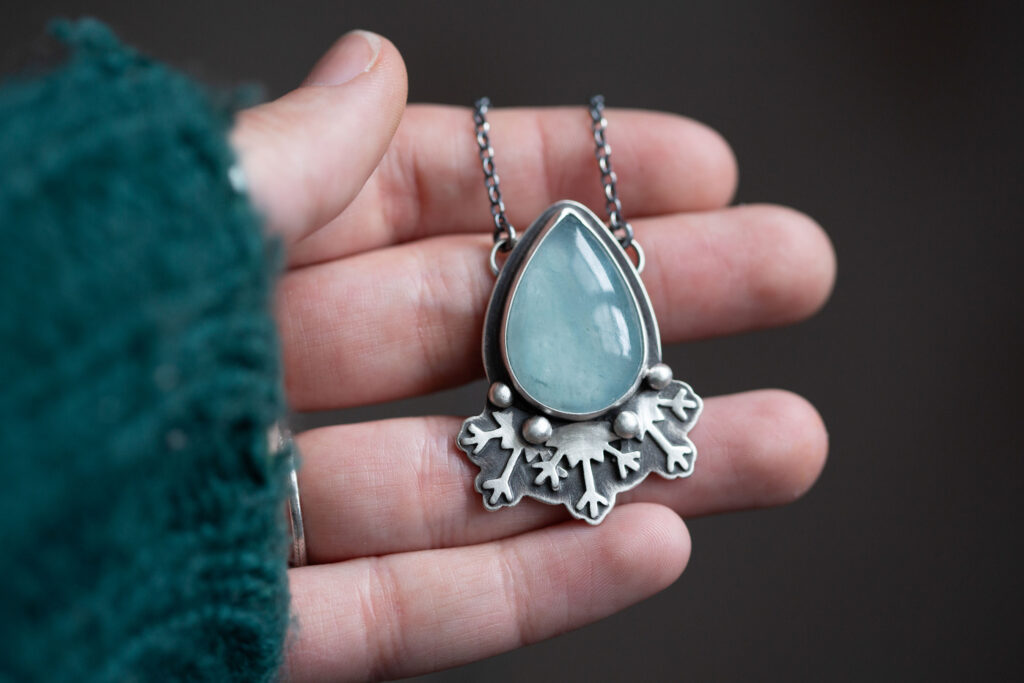 Some are faceted to allow light to dance across the surface, others are smooth and look just like a slice of glacier.
Necklaces for conjuring winter.
_________________________________________________
Icicle Earrings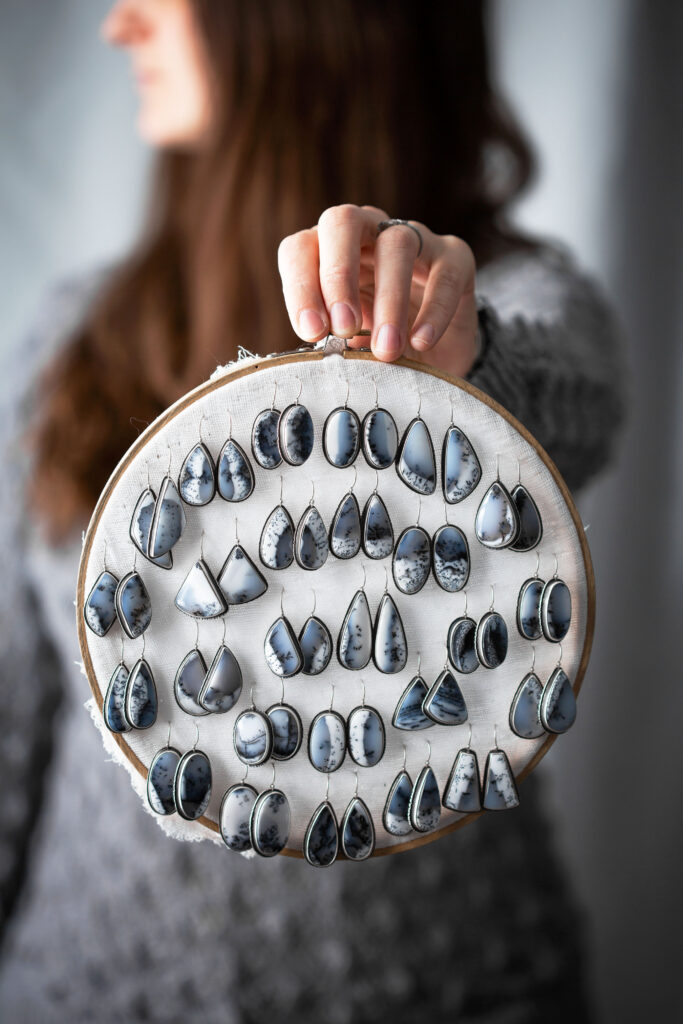 ( Price: $115 )

Oh, how I love these simple dendritic agate earrings.
The stones in each pair were cut from the same rough, meaning that they match very well and in some cases are the mirror image of the other.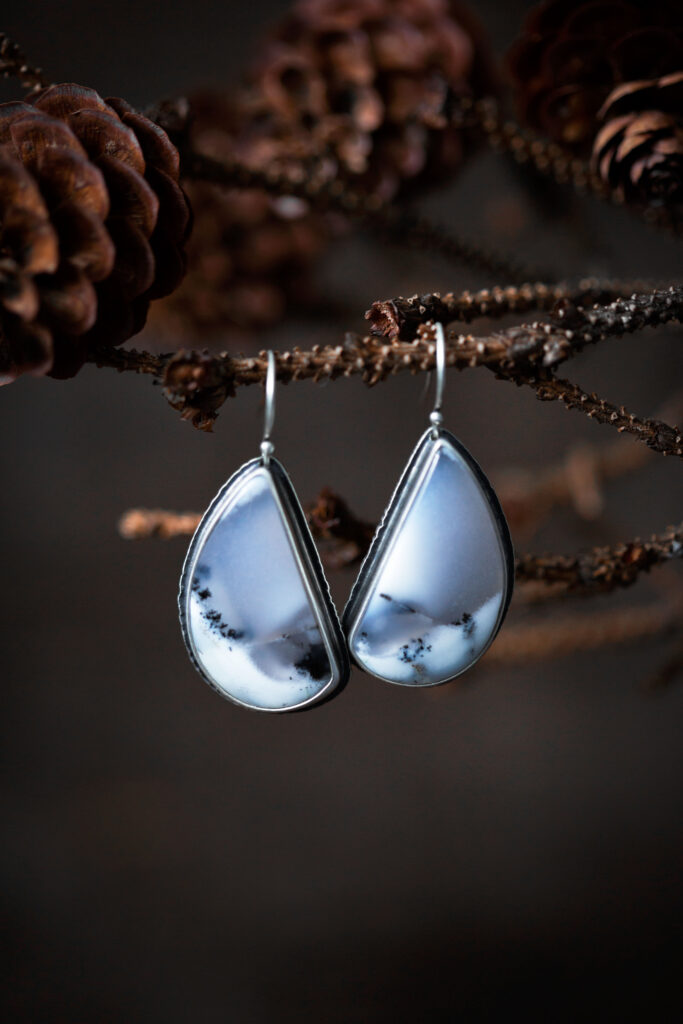 Like on a February forest hike and encountering snowy fields and stark forests both on the way in and on the way back.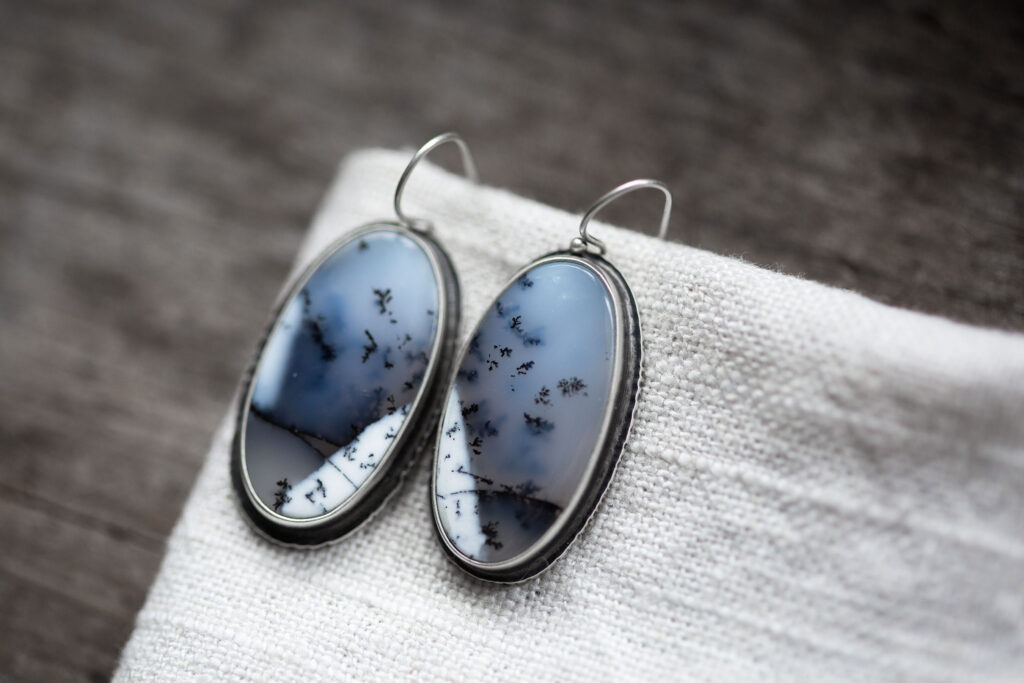 I have sawn them with rims around the stones and then textured them to look like tree bark. Rough and silver, like a wintery pine.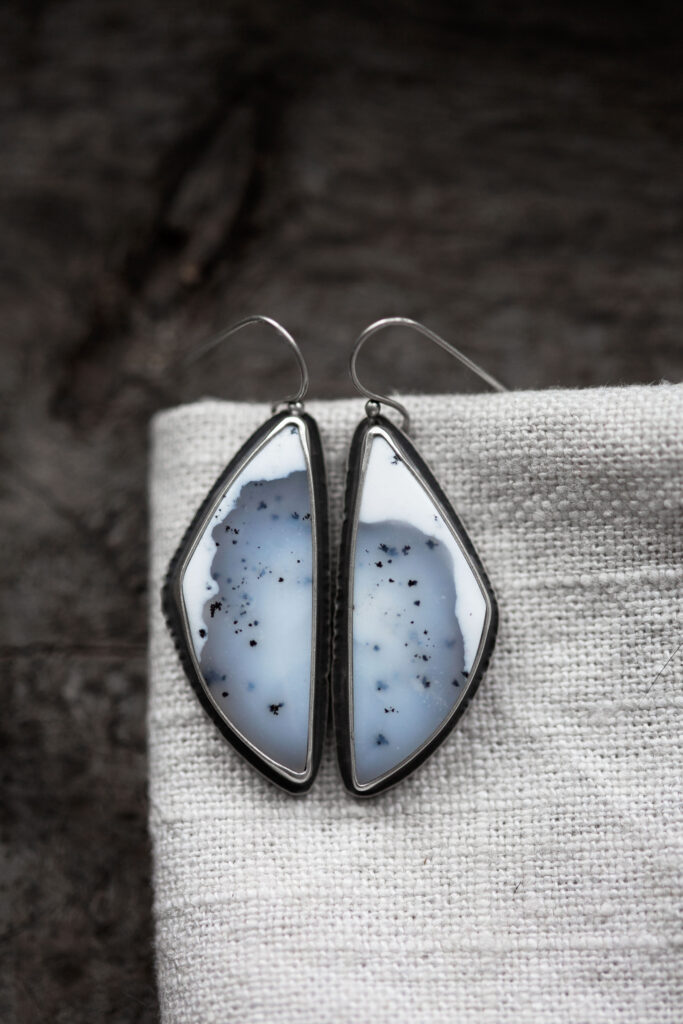 Each pair is so incredibly different. I love to inspect each landscape to see if any look familiar to me.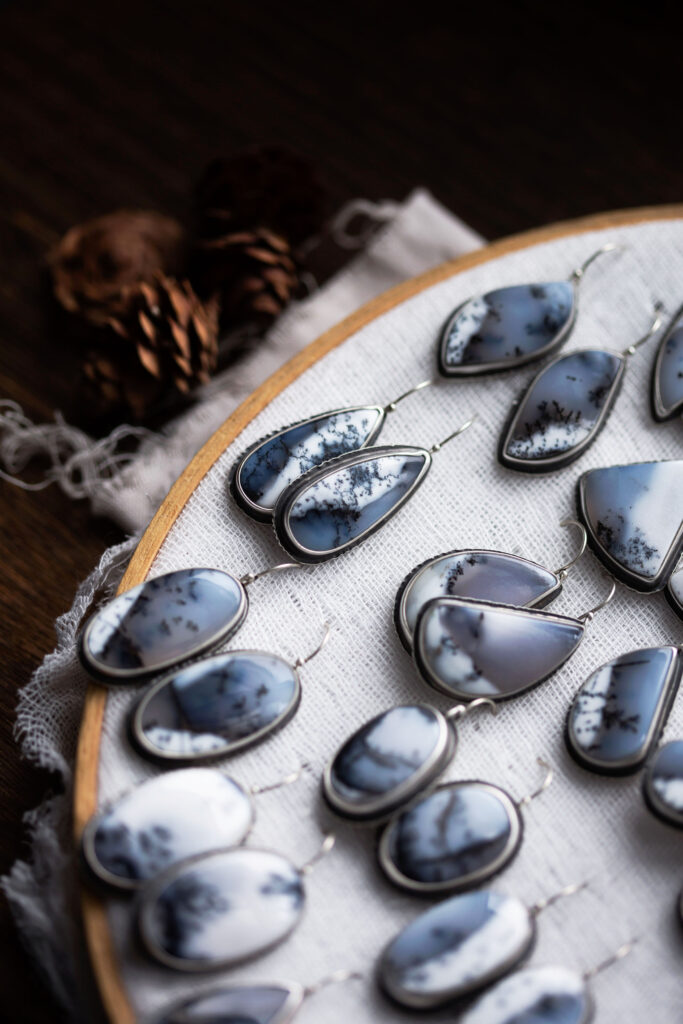 There was a dendritic agate I found once that held a place I knew from my childhood. It looked just like the snowy path through an alder thicket that led down to the cove behind my house. I kept that stone.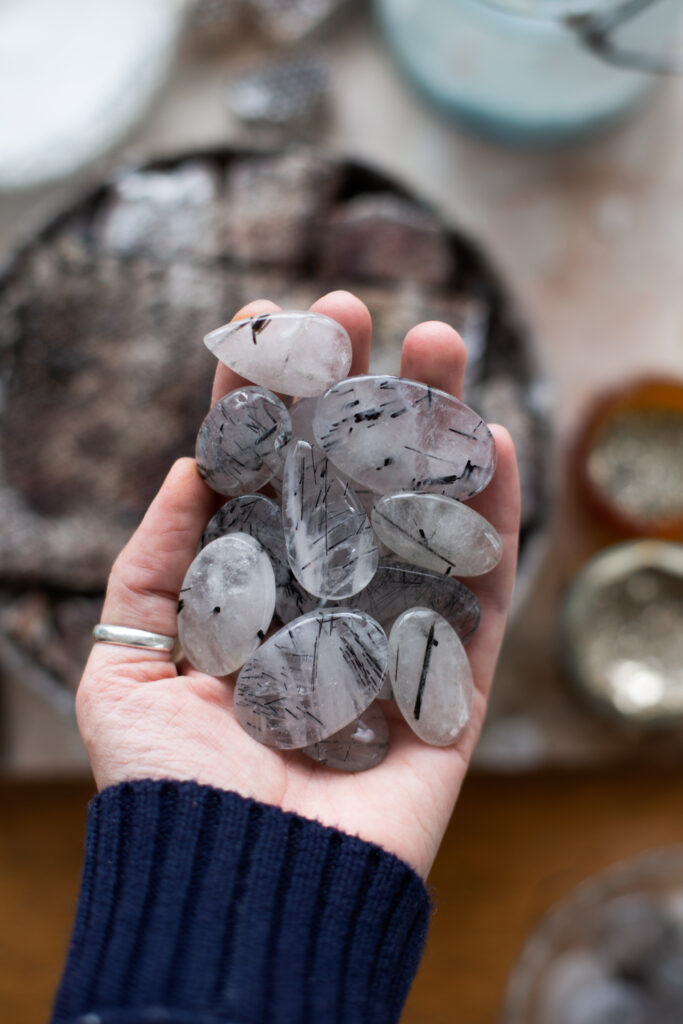 I wasn't able to finish Icicle Necklaces in time for Part I of the North Wind Collection, so they will make an appearance in Part II coming in March!
I will be putting up more previews for tonight's release throughout the day. So check back!