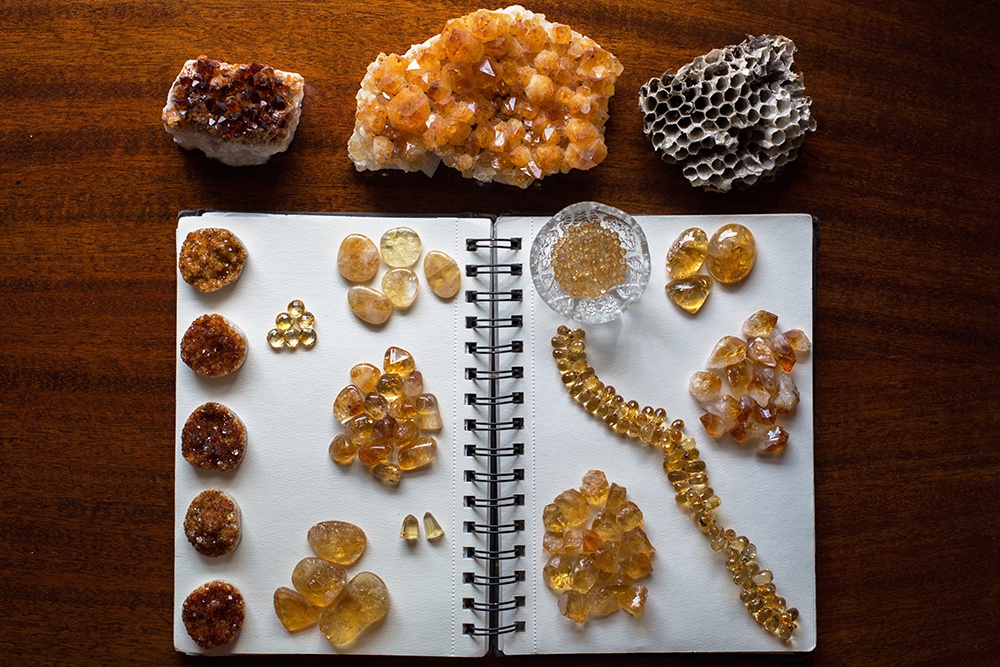 This morning I woke up, tossed on my favorite red dress (you know the one, it has the skirt that is layered and curved like rose petals), made myself a cup of chai tea, and by the time I glanced out the back windows towards the walnut trees the sun was already at its apex and scowling at me disapprovingly. "How can you fritter away indoors a day as glorious as this one?" he seemingly said.
How indeed!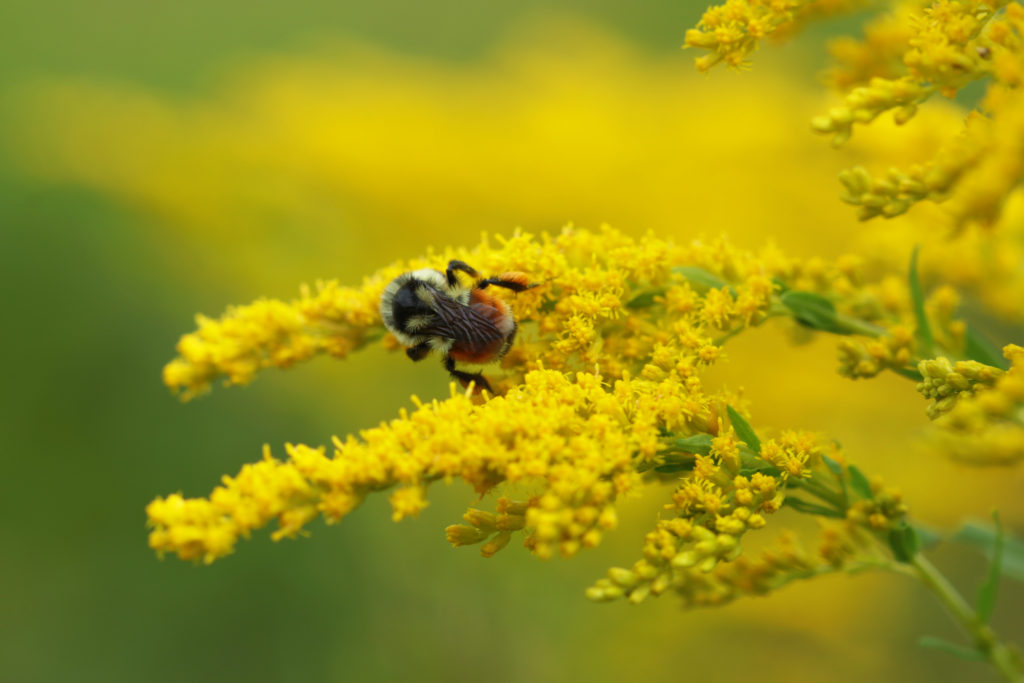 This is the (near) beginning of a long-anticipated, week-long "staycation," intended days filled with metalsmithing and outdoor rambles. (Did you know I work two other part-time jobs in addition to metalsmithing? About 36 hrs of my week are dedicated to non-smithing work. Ooph!)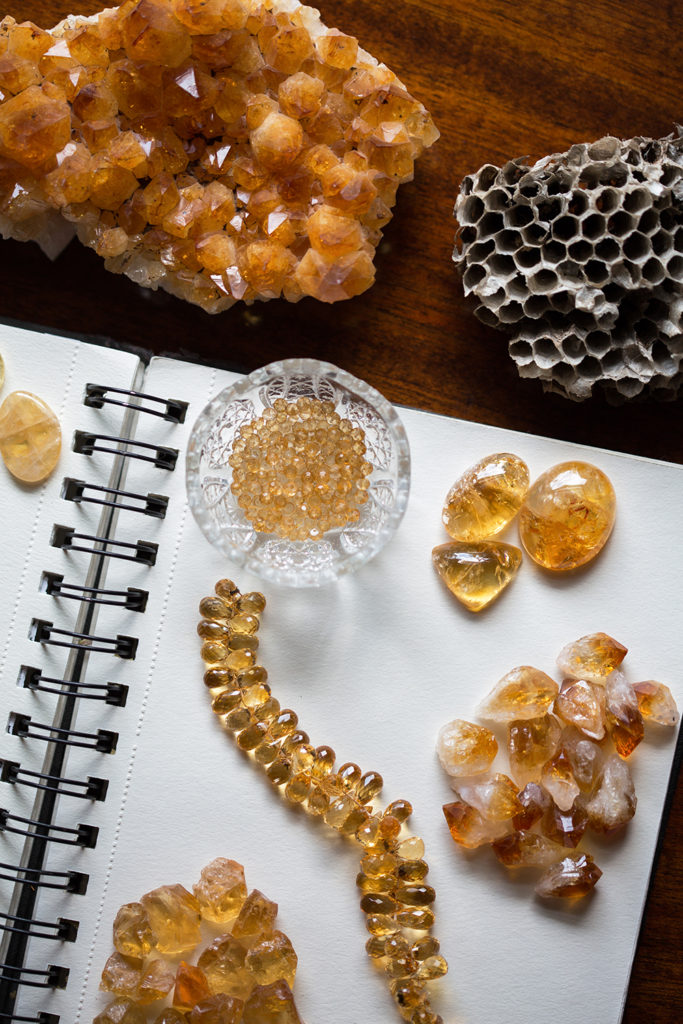 But here I am in the early afternoon on the third day; an entire morning spent sketching out the upcoming honeybee and citrine collection. I have not relished one flower or tree, and I have not stepped foot in the studio.
I know that sketching and planning is an important part of this work, but today I want to swing hammers and chomp metal. As the morning ticked away, I could feel my body gradually leaning ever-more noticeably towards the studio as I sketched. Another hour of it and I would have been horizontal.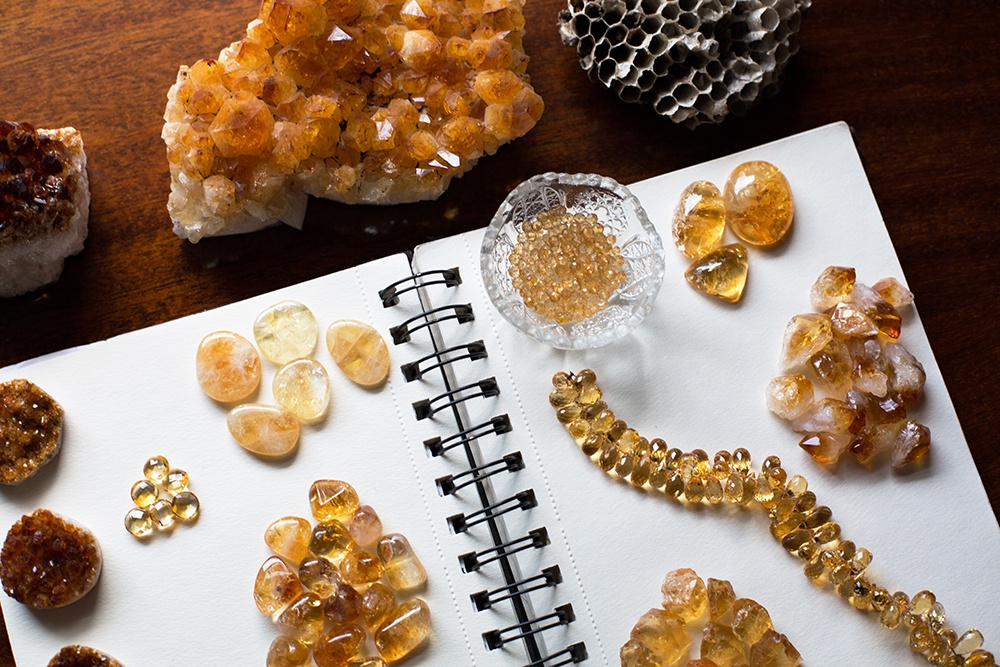 But I am particularly lamenting my lack of time out of doors. This week I had every intention of savoring each morning photon, especially those that travel through our beloved oak at the arboretum.  Did you know there is a word in Japanese for the light that filters through trees? It is called "komorebi."
We need a word for that light in English too, don't you think? Try as I might, "komorebi" does not fit comfortably in my mouth. It clunks around like rocks or coins, and I blush at how little justice I am doing that poor word.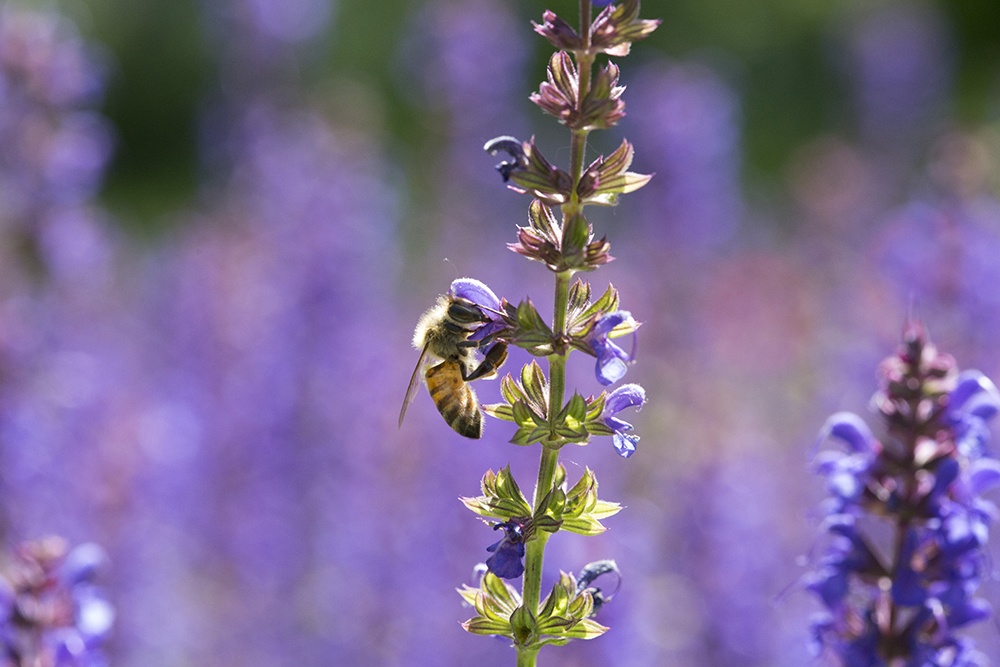 Why on earth do we have the word "erinaceous" (which means "hedgehog-like," in case you somehow didn't already know) and not a word for that light that seemingly drips from leaf to leaf in search of the ground? There should most certainly be a word in English for those bands of light, because has there ever existed a person who has not marveled at it? I think not.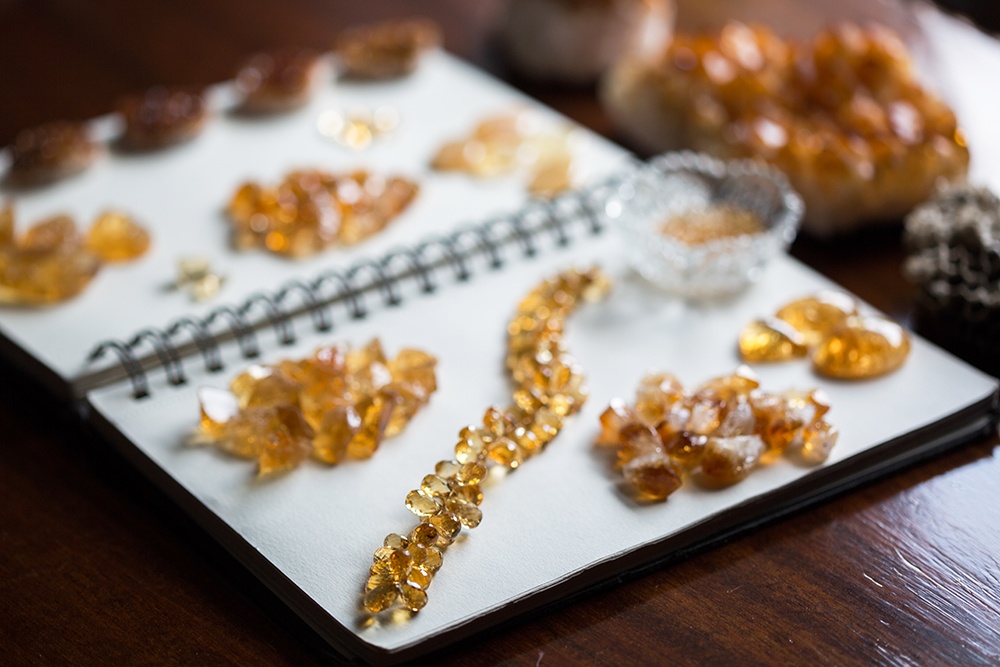 Rather than continue to be lectured by the sun already high in the sky, I have now taken my lateish lunch to my north-facing studio where he couldn't watch me disapprovingly.
When we build a house I hope to create a studio with windows on three sides and a door through which I can step into our unruly back garden. I plan to bathe daily in 2 parts full, south-facing sunshine and 1 part komorebi.
And when you receive jewelry created in this dream studio, they will still be warm from all that light.