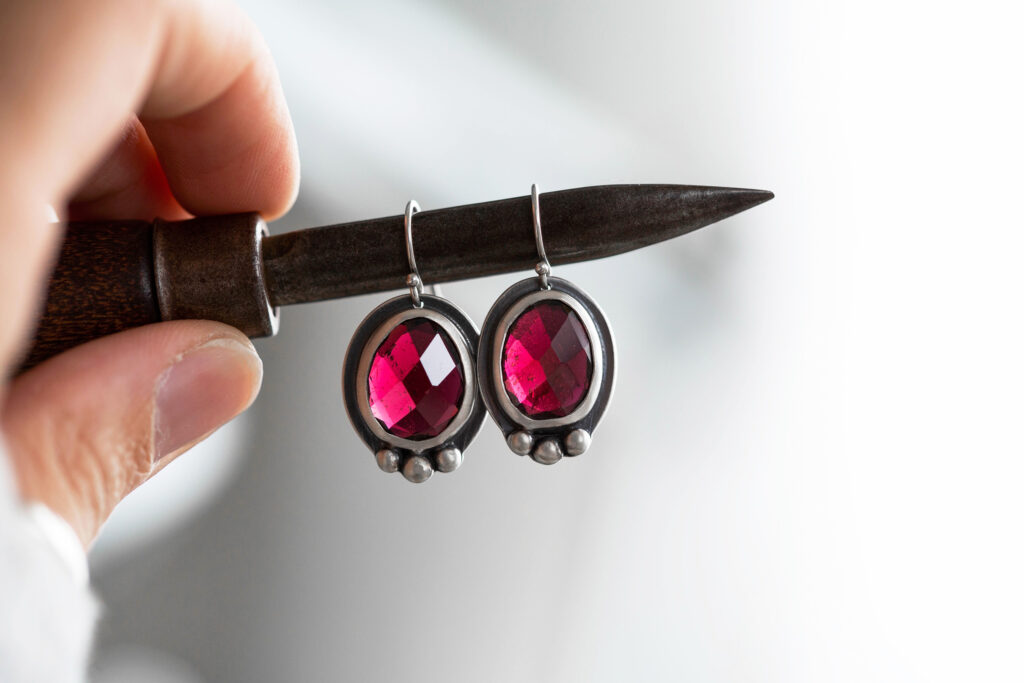 Pssst!! Surprise release of a very limited collection now in the shop!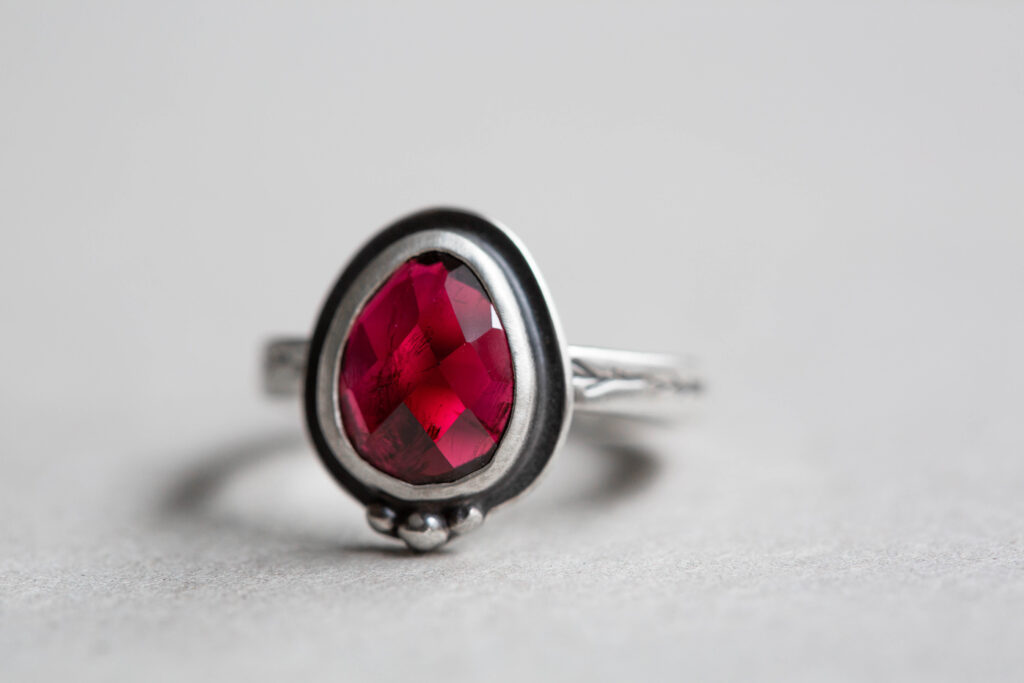 A few months ago, I had a collection comprised of berry red garnet, leafy sprig detailing, and little sterling berries: the Winterberry Tea Collection.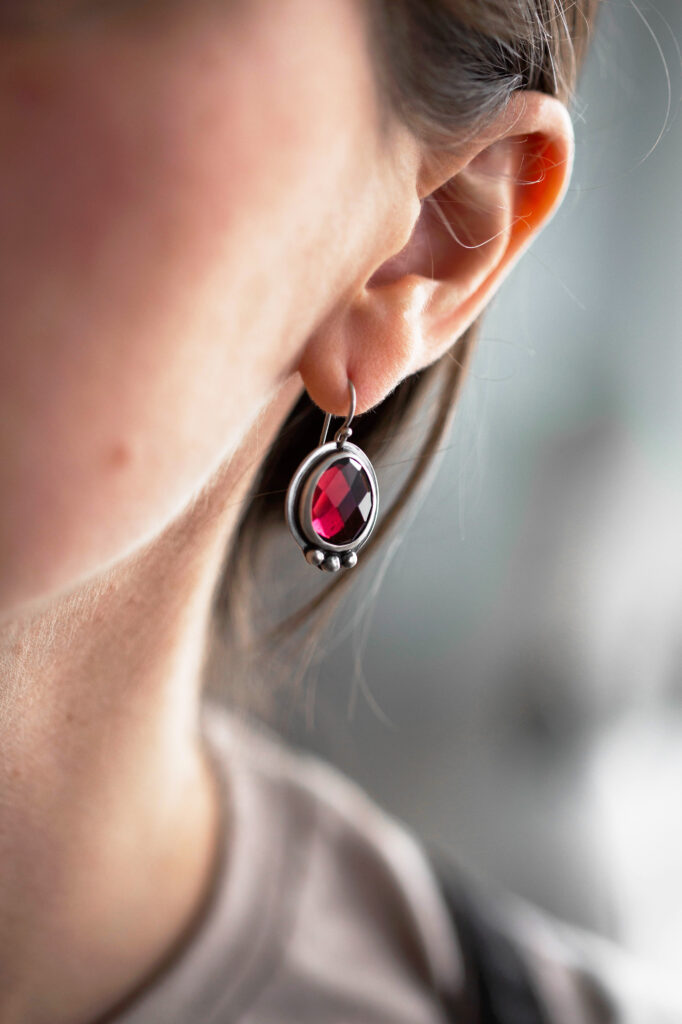 Afterwards, I had so many requests for more and quickly ran out of commission space.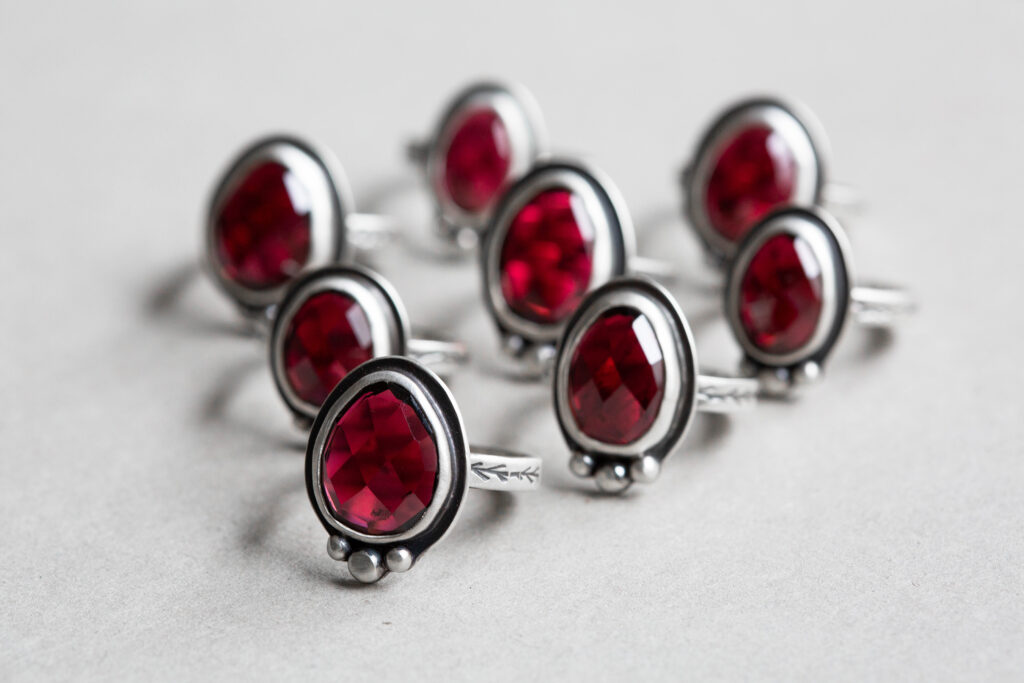 So I decided to make a handful more with all the remaining garnets, and this time with earrings.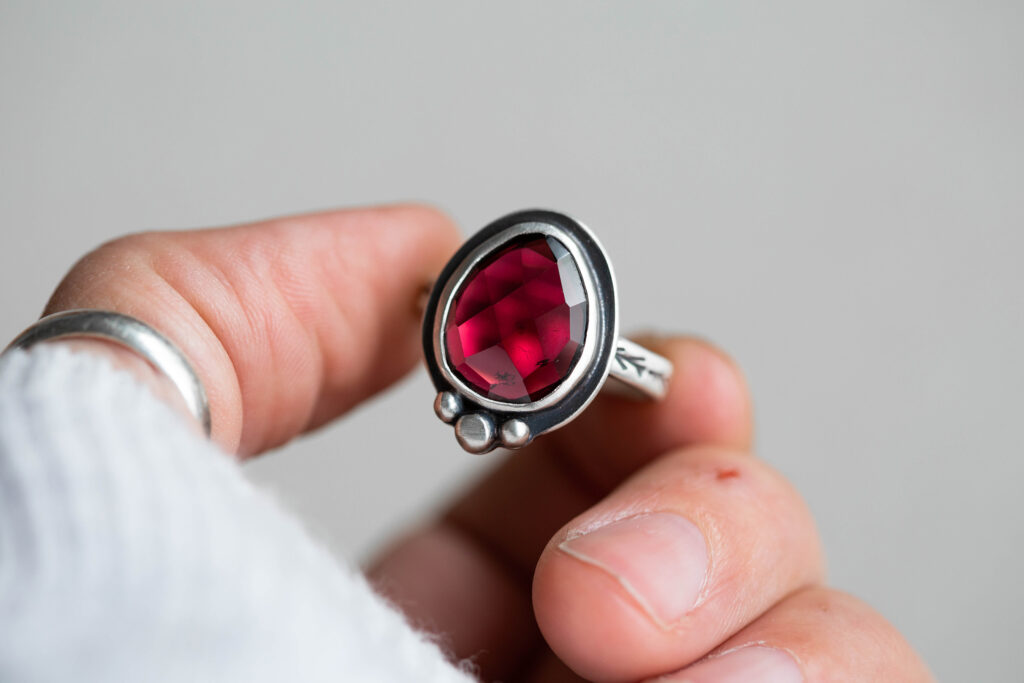 I just loved making these, they are so dark and broody on the hand, like a cup of dark tea.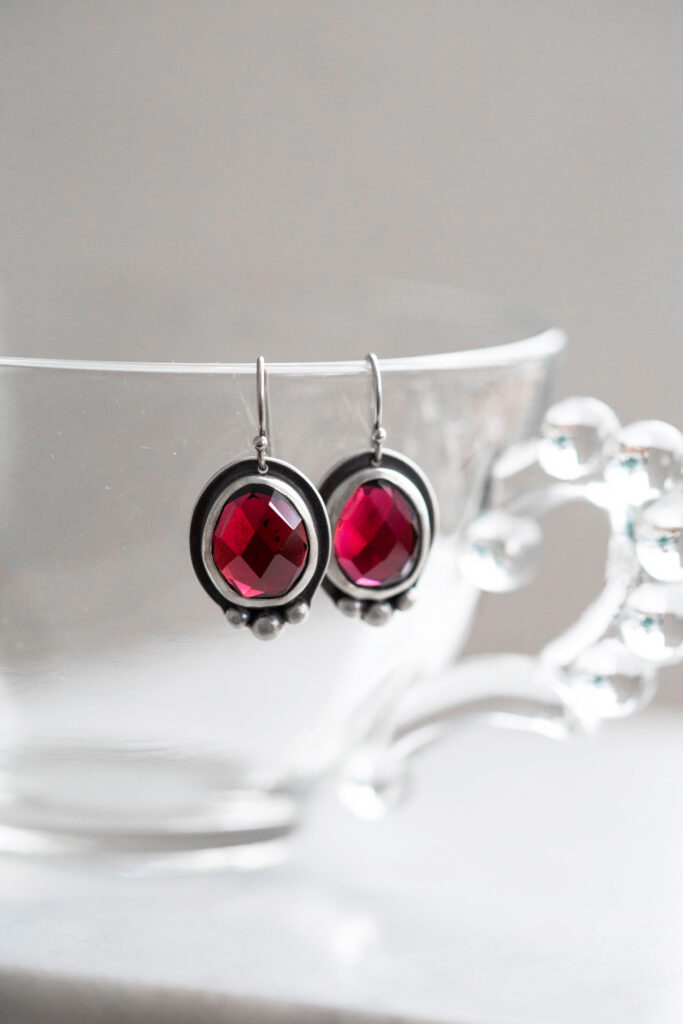 But then when you hold the rings up to the light to allow the light to pass through the back of the stone, they positively sing.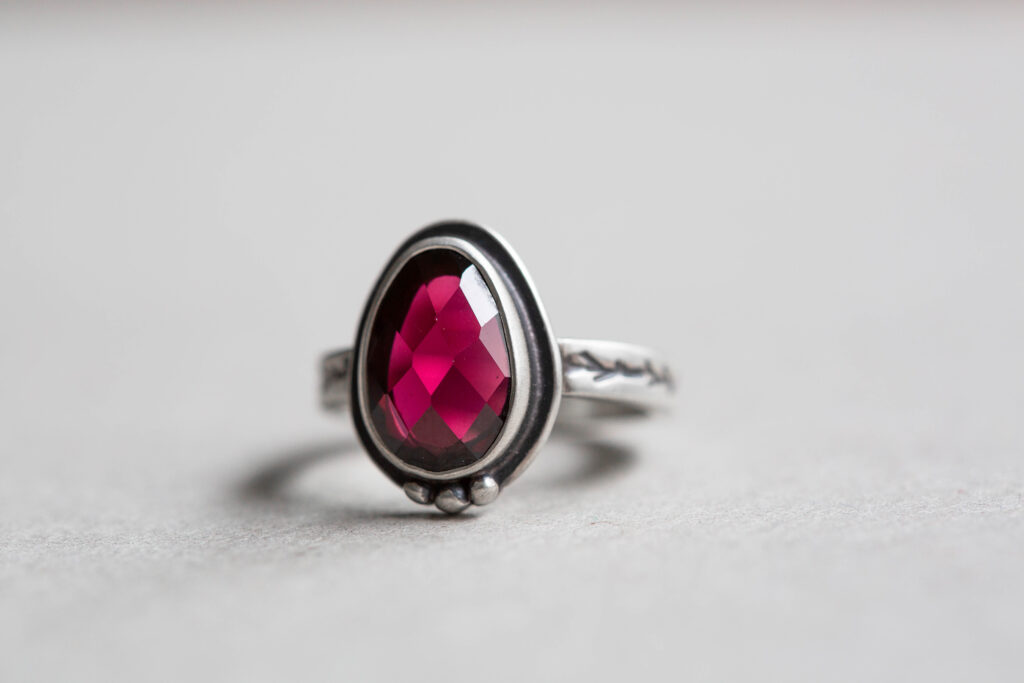 The earrings though seem to always glow, they are so joyous!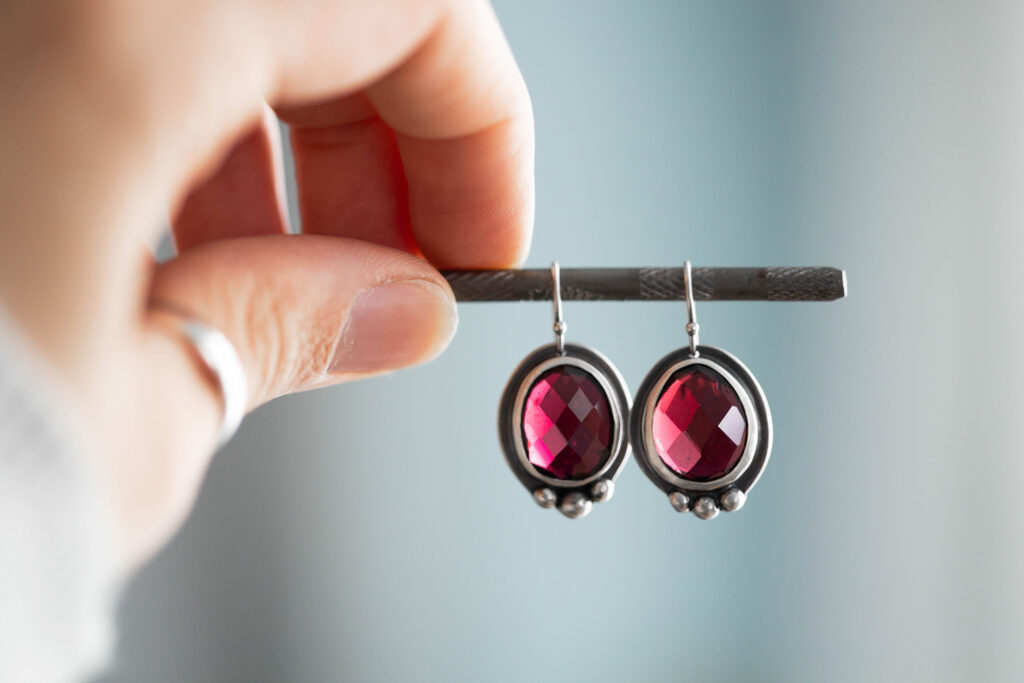 (I suppose they should be called Summerberry Tea Collection though.)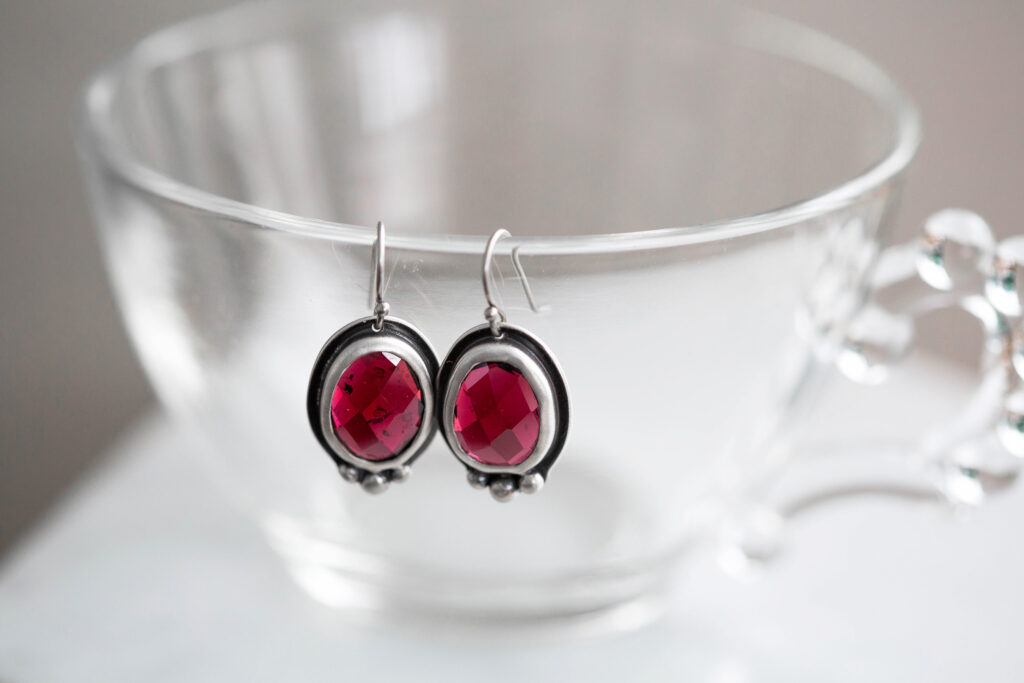 Here is the direct link to where you can find them, if you'd like to take a look.
I wanted to give my newsletter subscribers and blog readers a bit of a headstart since this offering is so limited.
I will let everyone know on social media about this surprise offering Thursday evening if there are still some pieces available.
Cheers!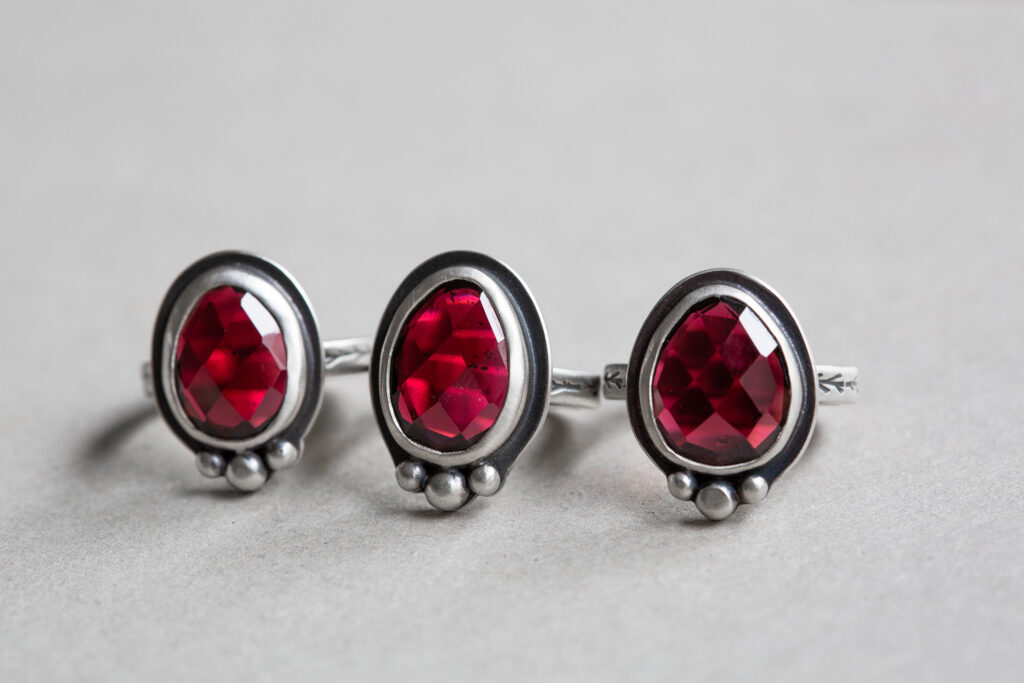 (And please let me know if you like this method of collection releases. I like the idea of serendipity and the stars aligning for pieces to find their way to people, and would love to know your thoughts on secret releases announced via newsletter.)