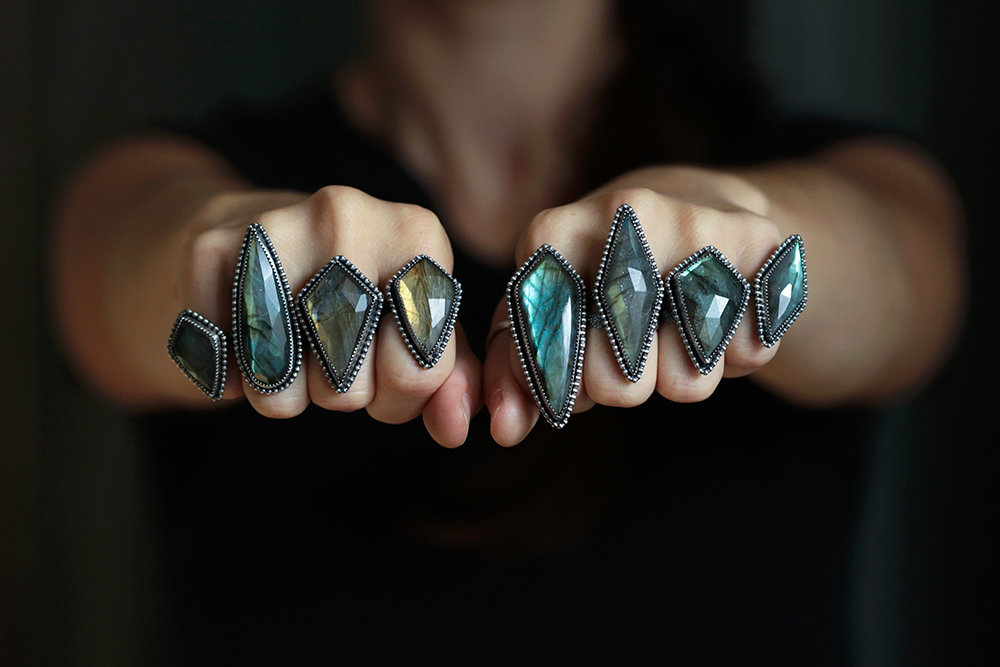 October is the perfect time to release a small collection of viperous jewelry, don't you think?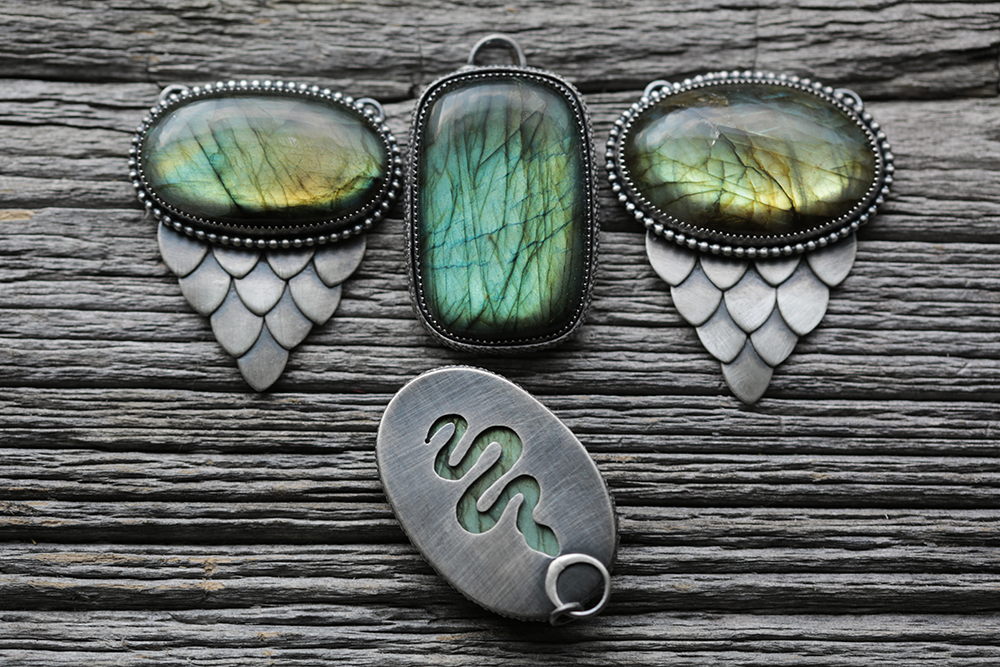 This series is named "Medusa" after the mythic Gorgon. Classically, she was described as a terrible, winged monster with living venomous snakes for hair and a visage so hideous that onlookers would be instantly turned to stone. Though Medusa being an archetypal monster is appealing in its own right, I prefer the late classical telling by Ovid in The Metamorphoses.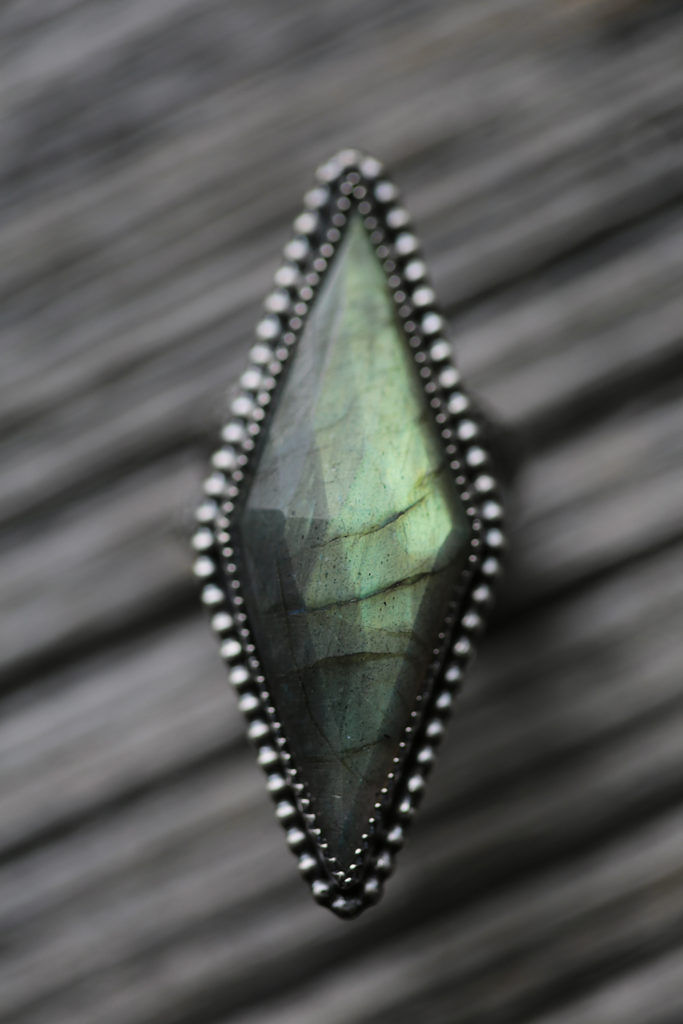 Ovid depicts Medusa as a beautiful maiden, the only mortal among the three Gorgon sisters, and "of all her beauties none was more admired than her hair." Her loveliness attracts the attention of Neptune and she is raped by him in the temple of Minerva. Learning of this, Minerva punishes Medusa for violating the sanctity of her temple, losing her chastity, and being careless with her beauty. She transforms Medusa's hair to vipers and renders her great beauty terrible and fatal to behold. Medusa flees to an island, alone and estranged. She lives there until the day when Perseus follows the path comprised of the remains of stone animals and men, finds her in a deep slumber, and strikes her head from her neck. From thereon, Medusa's head is used as a weapon in battle.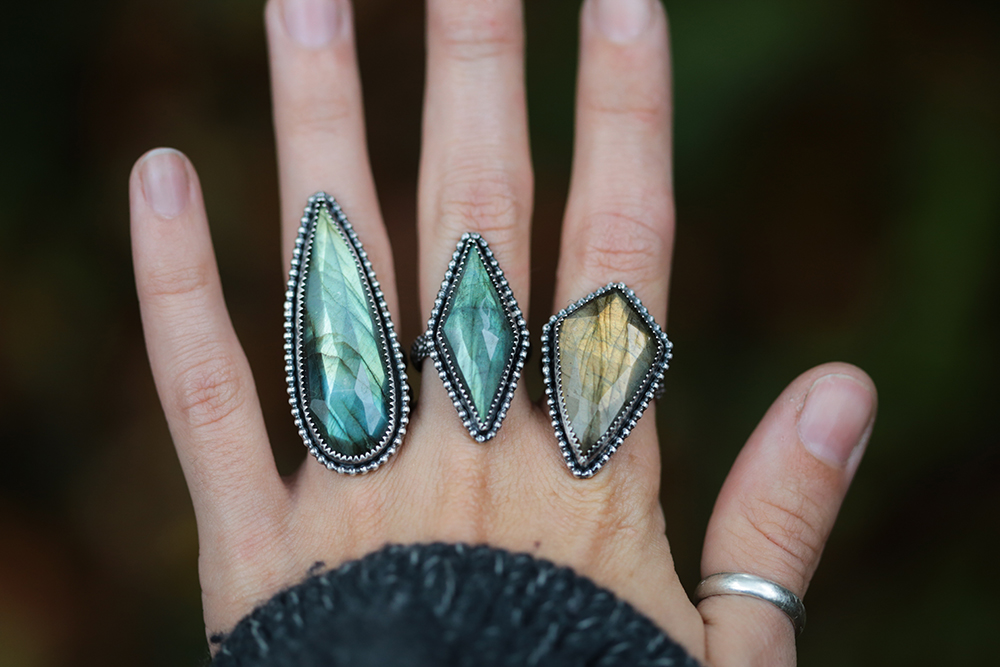 I prefer this telling because it gives Medusa complexity. Rather than a vile monster filled with hatred for men just because, Ovid grants her texture. She becomes a woman embittered by the injustice done to her, yet finds power in her punishment. Medusa sits within the depths of her rage and terror, and conquers the twisting, rough magic inside her. Once she has screamed out into the starkness of her new landscape, she quiets the hissing and begins life anew.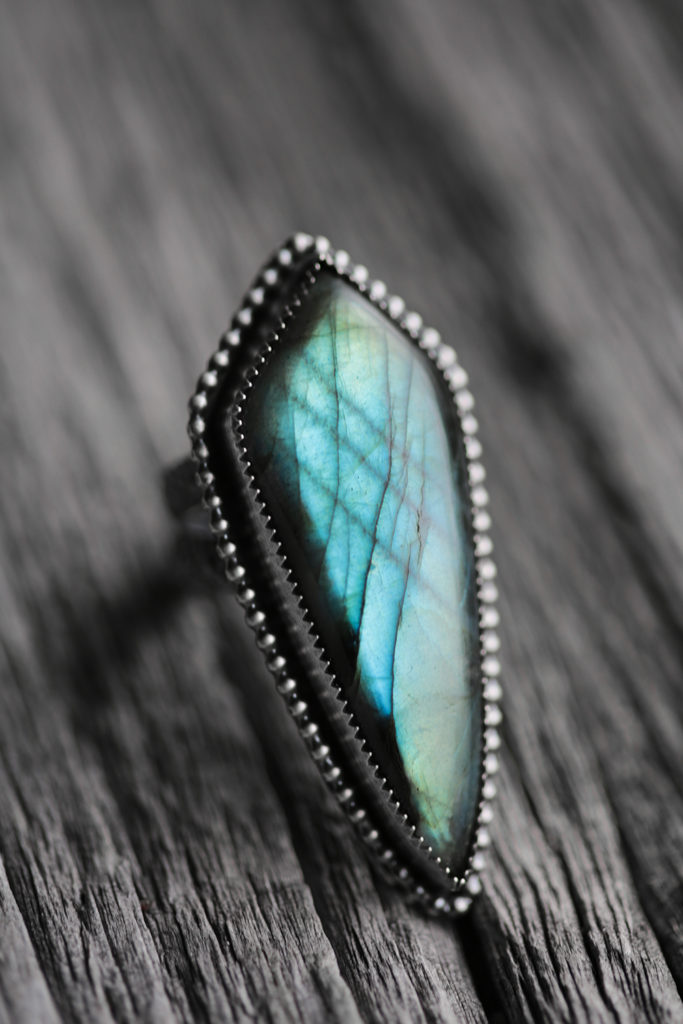 I find this Medusa entrancing. And so, I have made a small collection of jewelry to wear in solidarity with her, wounded but powerful.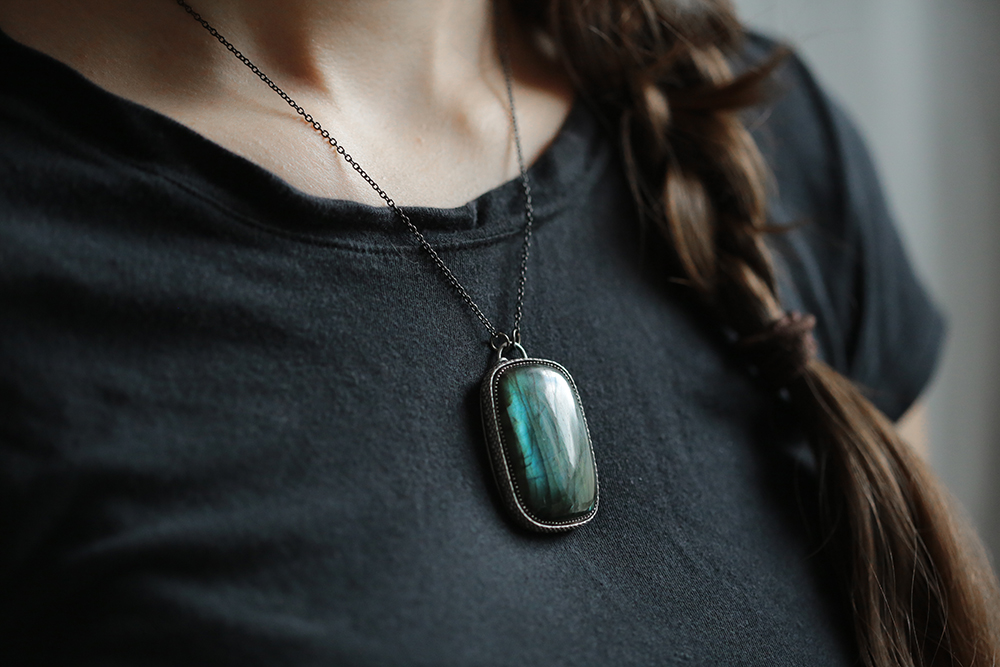 The pieces in this collection are comprised of labradorite gemstones in snakey colors, such as bottle green and chartreuse, dark goldenrod and olive. These are the colors that would flash above Medusa's head.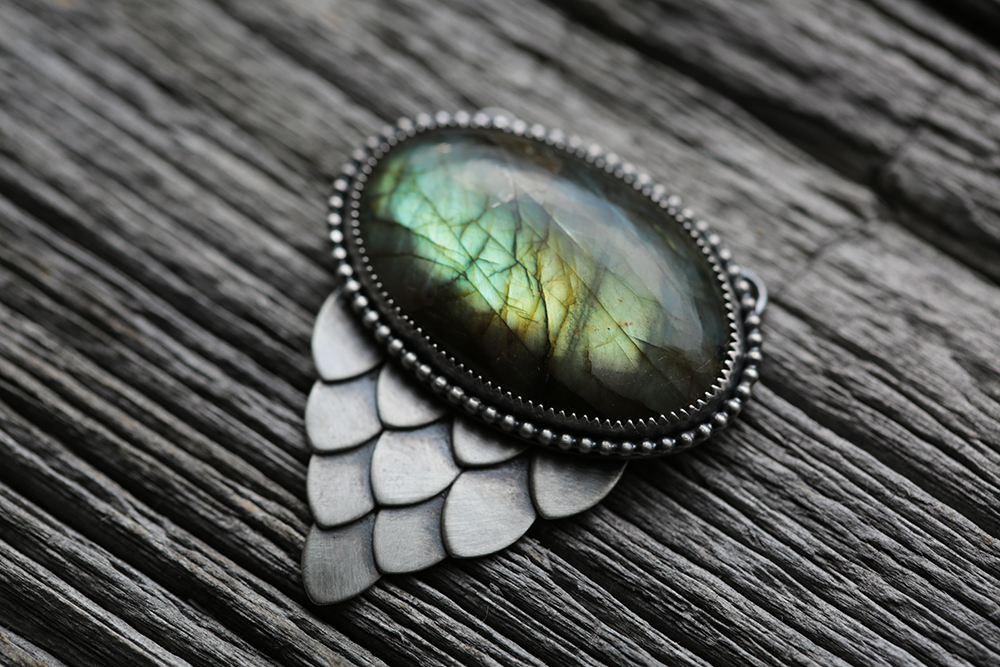 Below a few of the pendants are swaths of hand-cut and assembled snake scales to rest upon the sternum, rendering the wearer part Gorgon.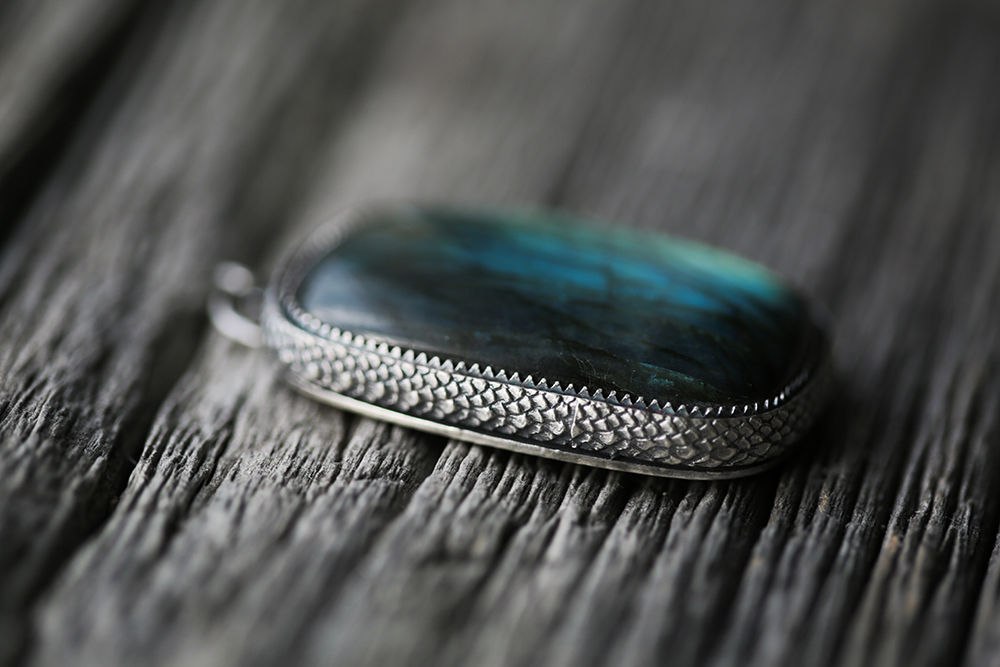 Other pendants have detailed snake bands gliding around the gemstones, securing them.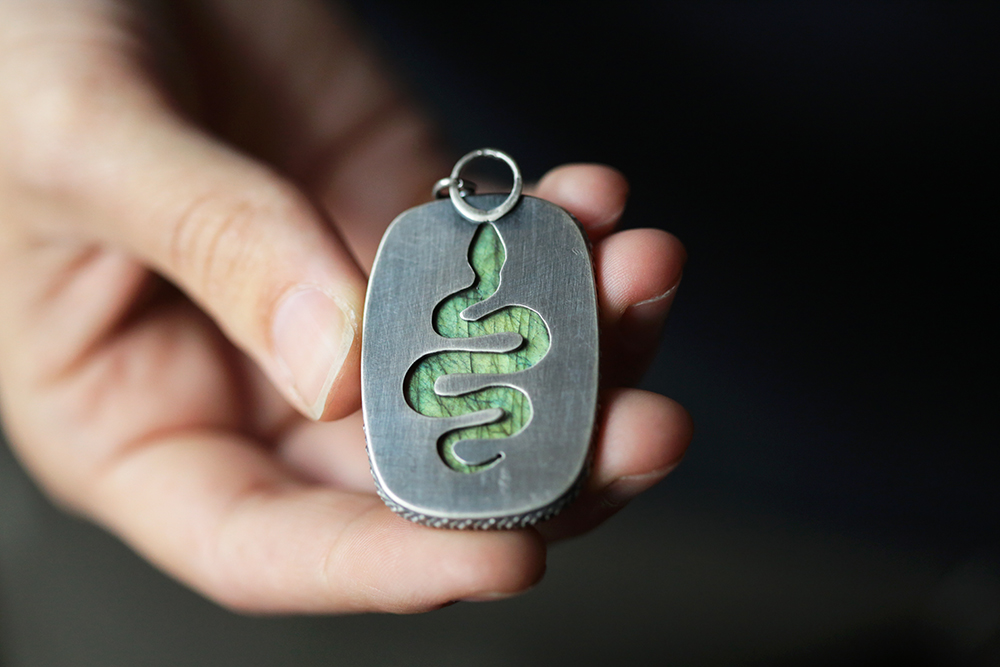 All of the necklaces have small windows to the backs of the stones in the shape of snakes in movement, like Medusa's hissing vipers ever protective of their keeper.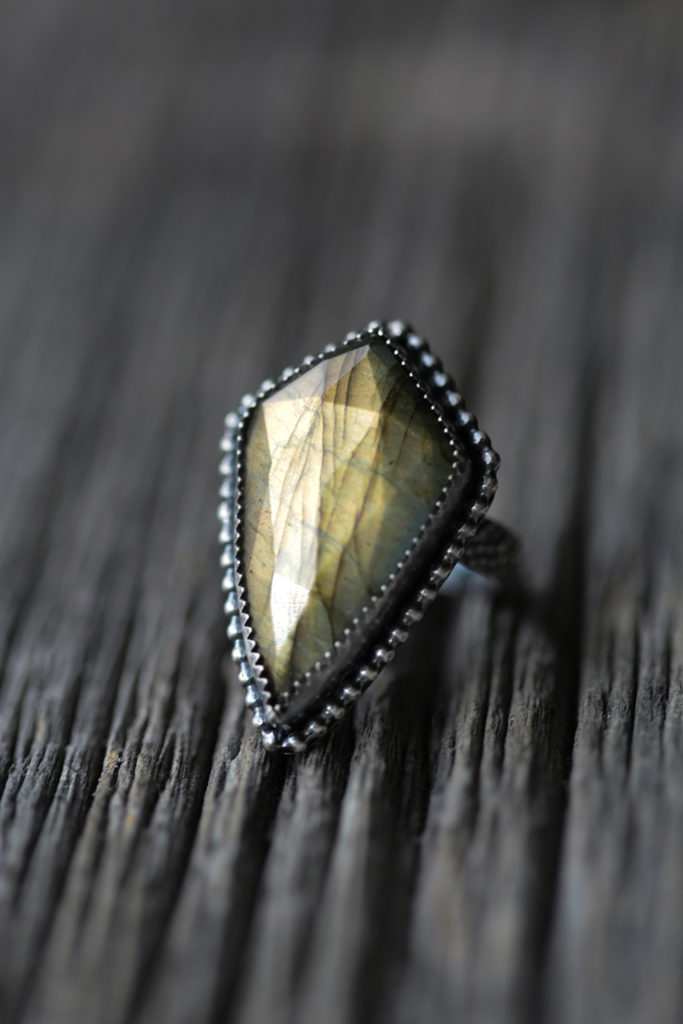 The rings are all bold in design, featuring labradorite in talon, marquise, and coffin cuts. Some are faceted, some are smooth, each one entirely unique. The ring bands feature a detailed, continuous scale pattern. They are darkly oxidized and then hand-polished, making the pieces look brooding, particularly when contrasted with the bright, flashing stones.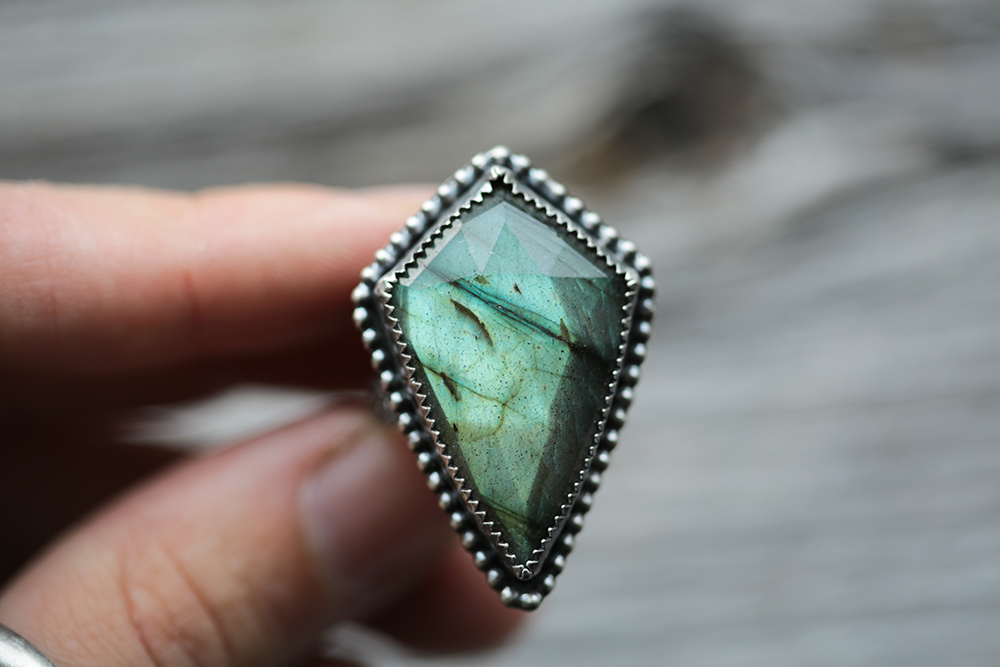 While working on these pieces in the studio, I thought on Medusa as the wounded mortal that she was. I watched as she forgot the sound of her own voice, still as a stone in her throat. I heard her cooing to her adders in the night, as one does to a sleeping child. I felt the suffocating rage winding its way around her heart. I watched as she pricked her finger, letting drops of blood land in the dust at her feet, each roiling and twisting itself into a tiny asp before slithering off into the night.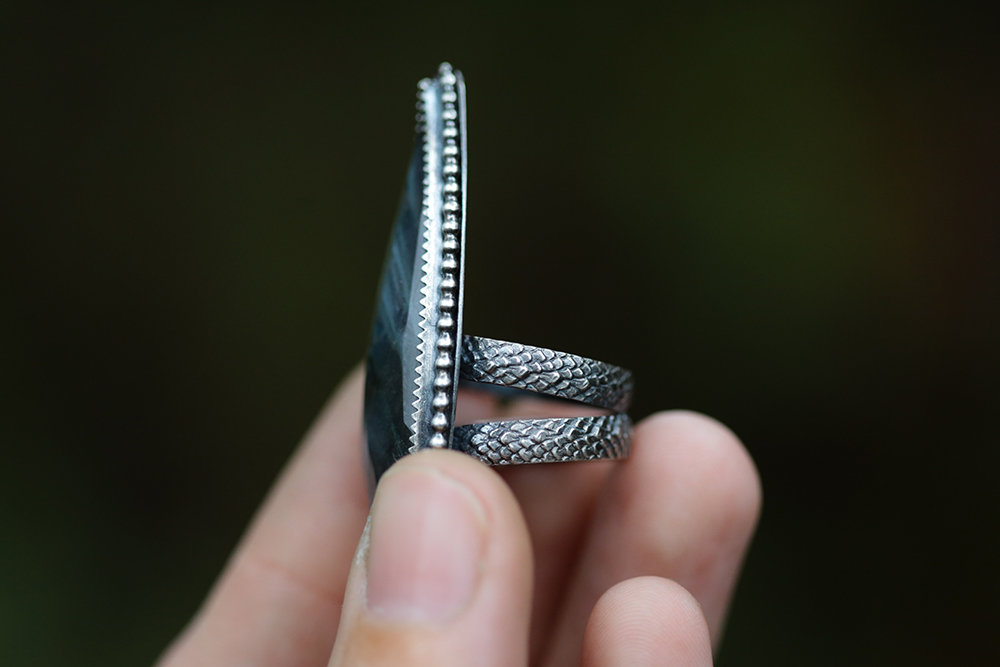 These pieces are for her, and for me, and for you. They are for finding power in metamorphoses. These are for shedding that which does not serve, embracing individualism, and uncovering strength, especially when forsaken. Because Medusa came to understand that scales are also armor.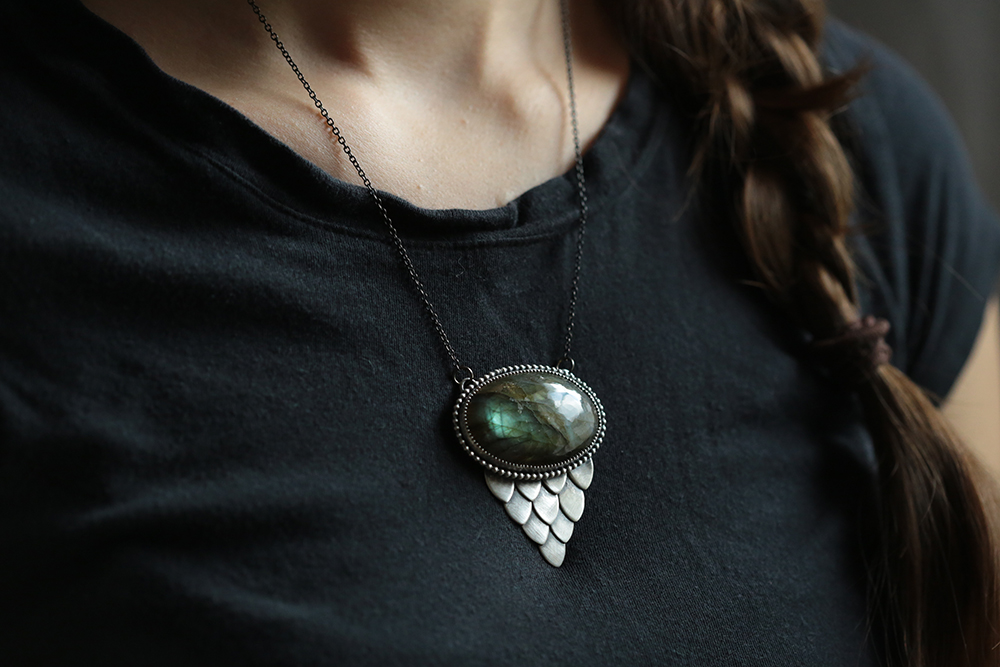 These pieces will be available in the shop Monday, October 16 at 6:00 p.m. EST. See you there, gorgons!