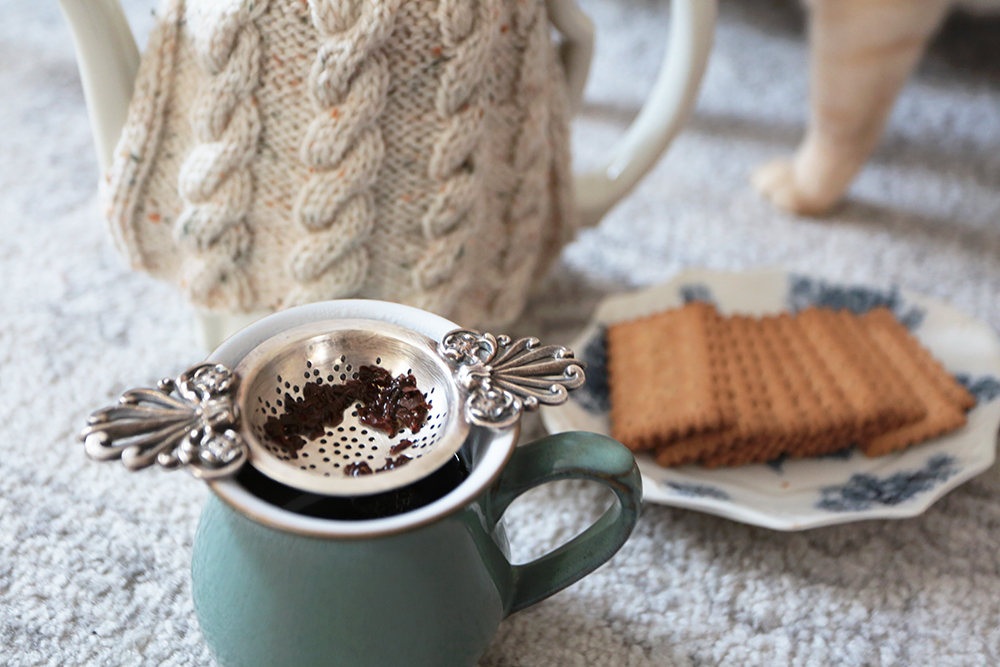 Rainy days are rather divisive, as far as weather goes. You are either of the sort who revels in squashy armchairs and mugs of hot chocolate, thankful for the proper atmosphere to start something by Sir Arthur Conan Doyle. Or you are the sort that feels as though you've been callously robbed of a day, and no amount of salacious television can make up for the time lost out-of-doors.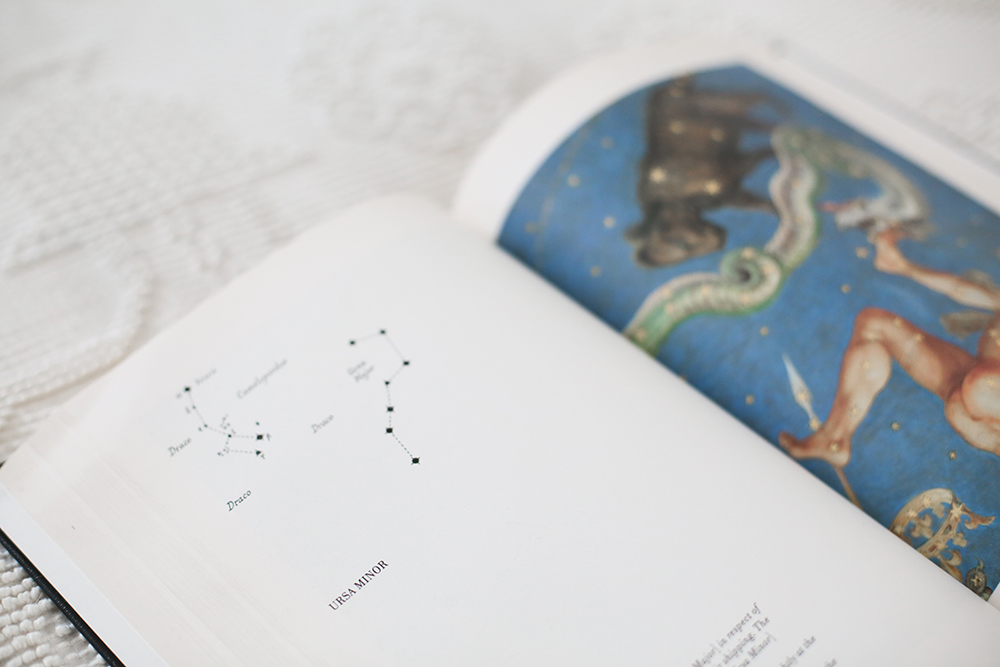 I fall in more with the first set. As I sit at my writing desk, through my open window I can hear the splatter of rainfall on our doorstep roof and see the flowers of the maple tree shuddering with each collision. I can see below my window the narcissus buds reaching up through the mud, and know that the magnolia around the corner is reaching down with the wind to hand passersby her sumptuous blooms, audacious tree that she is.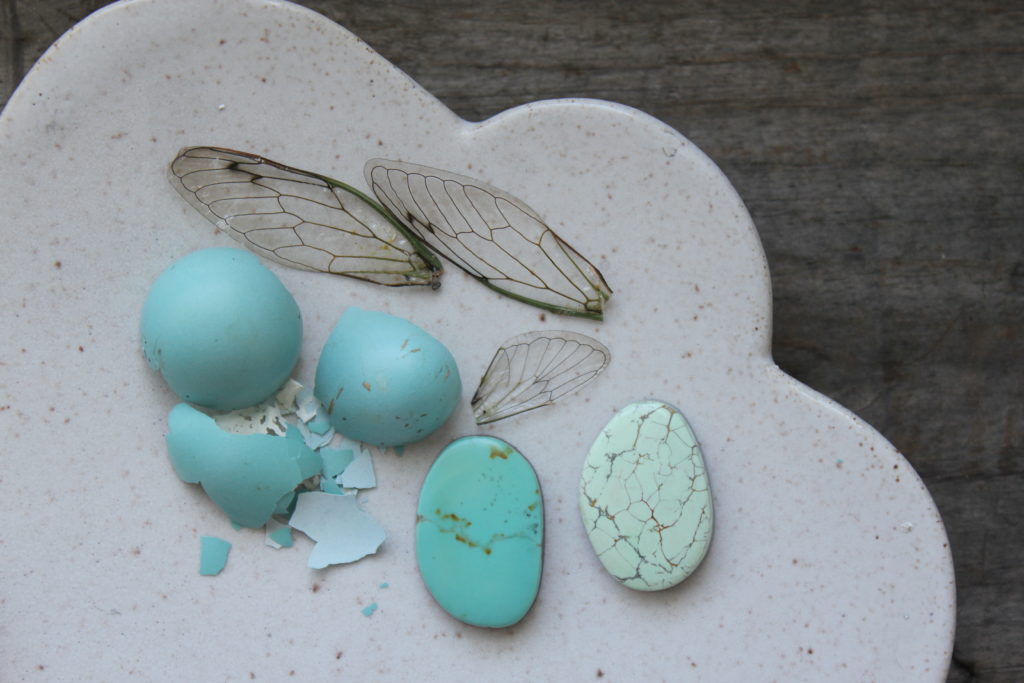 For me, these wet days of black umbrellas and bangs stuck to foreheads are restorative, because you can practically hear all green things taking deep, thankful gulps.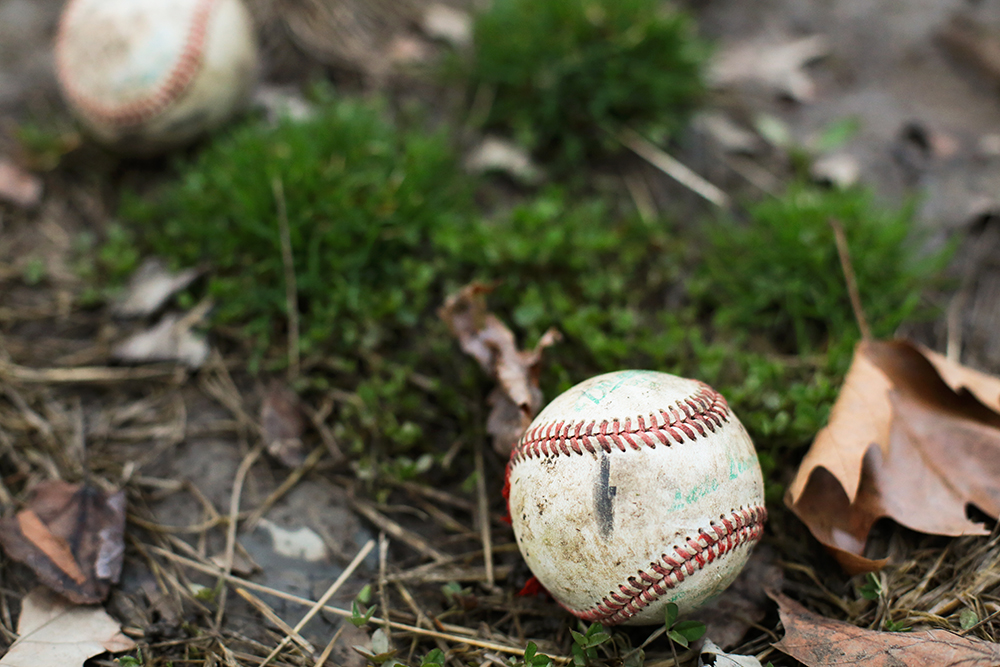 After the rain, we gather up our mitts and bats and head to the baseball diamond by the lake. It doesn't matter that our feet will sink into the mushy earth at home plate or that our baseballs will get sodden past the point of usable. And if it begins to rain, we will lift our faces and relish it, as though we are just another patch of greenery.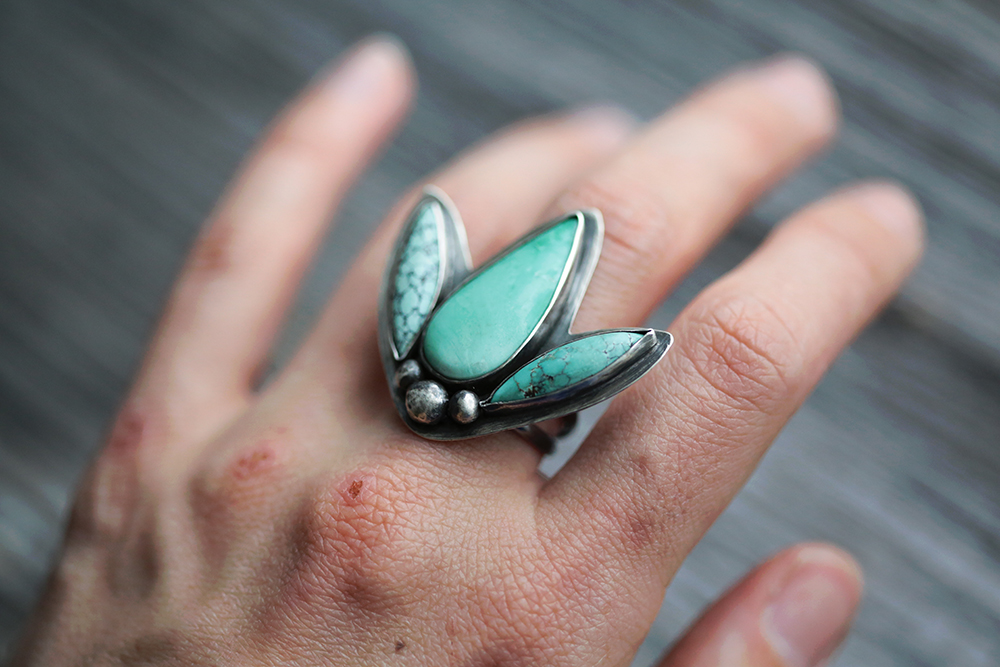 With the soft greens of forget-me-nots under the hedge and the gentle blues about to appear in robins' nests, I've created a turquoise ring fit for springtime.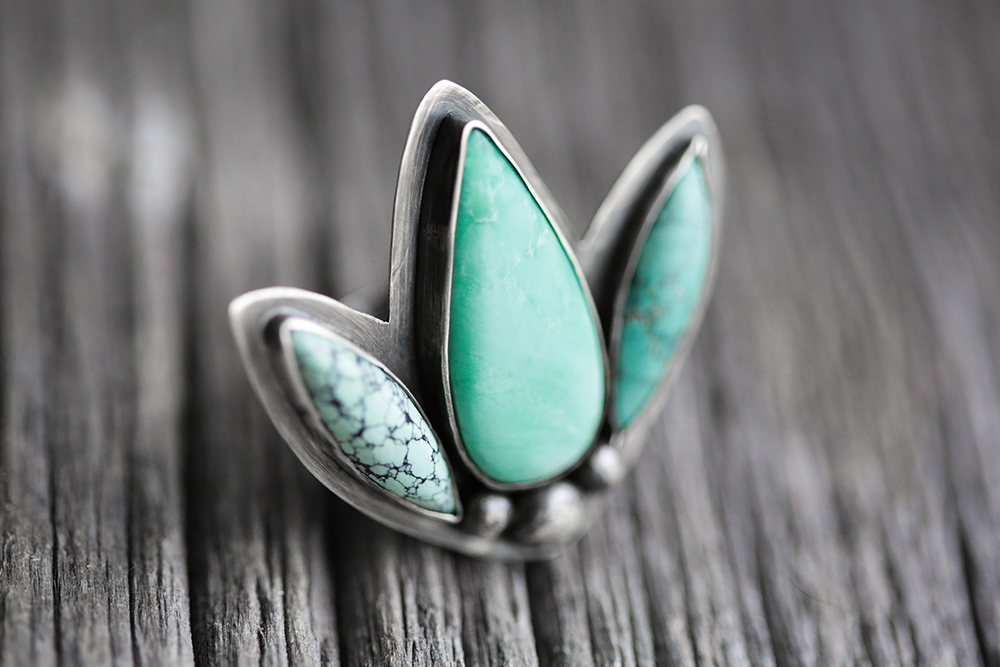 For this blooming turquoise piece, I've used a Pixie variscite set between two soft green Carico lake marquise stones accented by a few sterling silver pebbles. It is set atop a double, half-round band and has been oxidized.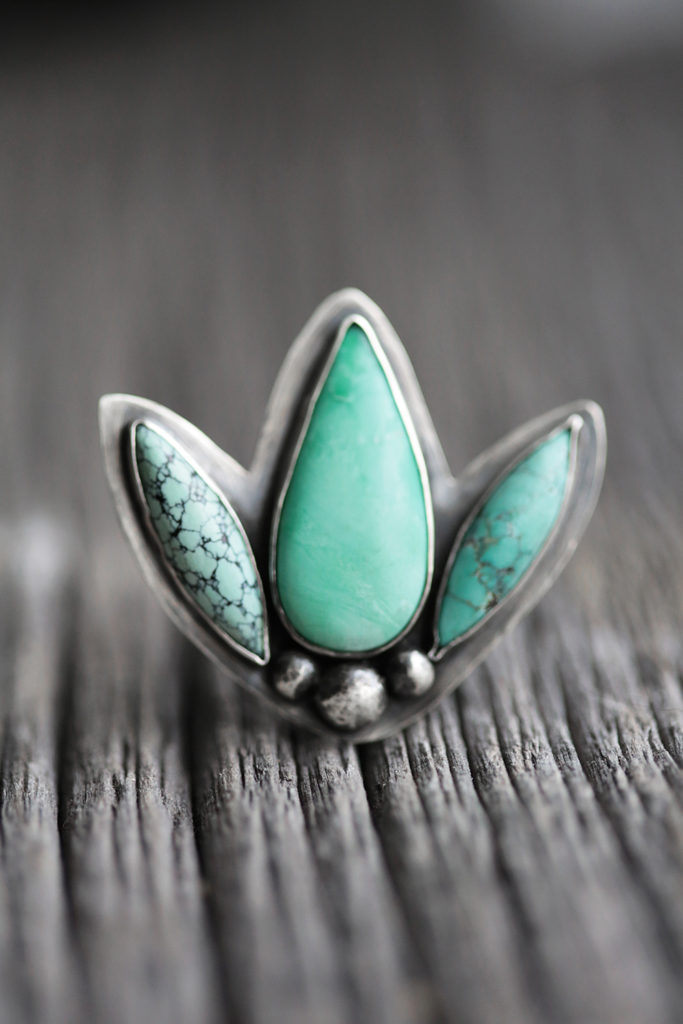 This ring is born of springtime, an ode to gentle rains and robins singing thoughts of summer. And you can find it here.
Lately:
——————————————————————————————————–
Listening – to Vaughan Williams, specifically "The Lark Ascending." When the cherry trees throw up their frothy blooms and the birds begin trilling new songs, there is not a more fitting song.
Reading – a hefty book called The Glorious Constellations: History and Mythology in preparation for a new series I am working on. It requires a few new metalsmithing skills and tools, so it might be a little while before I debut it, but I can tease it, right?
Appreciating – Tolkien, always.