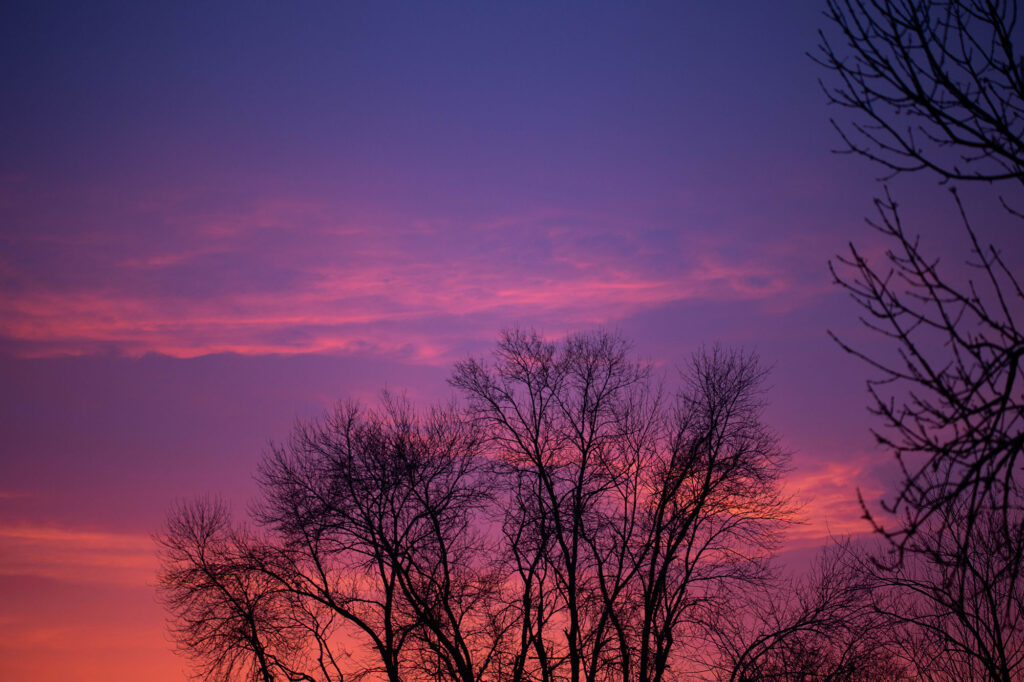 These November sunsets are why I choose the warmest hued labradorites for the Arachne designs.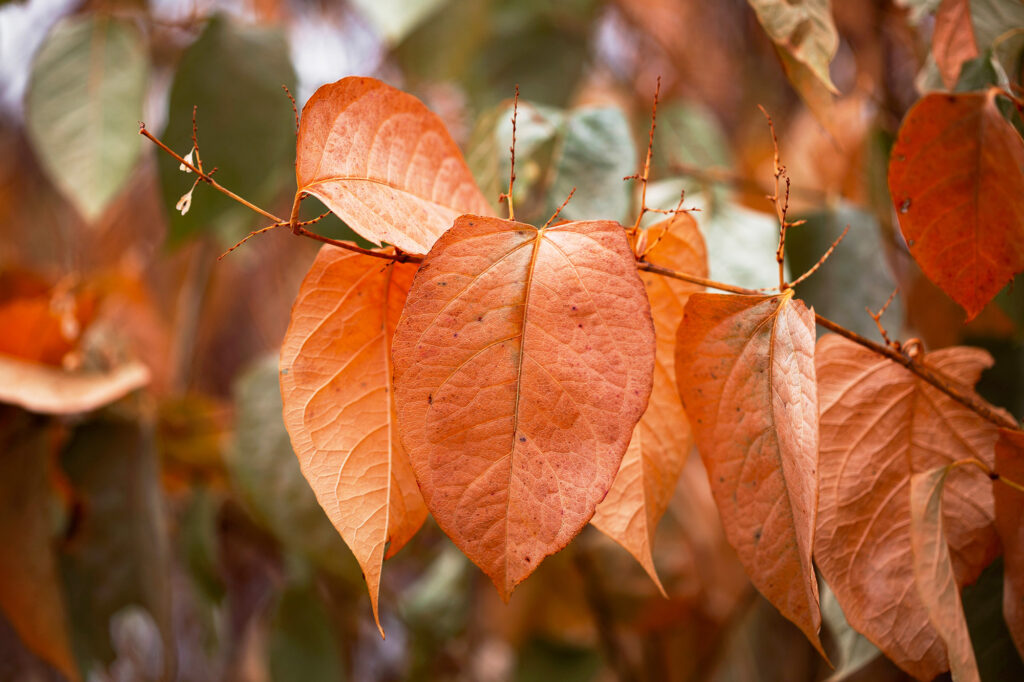 I pulled stones made of gray crackle like early frozen puddles, with subtle wafts like autumn wood smoke.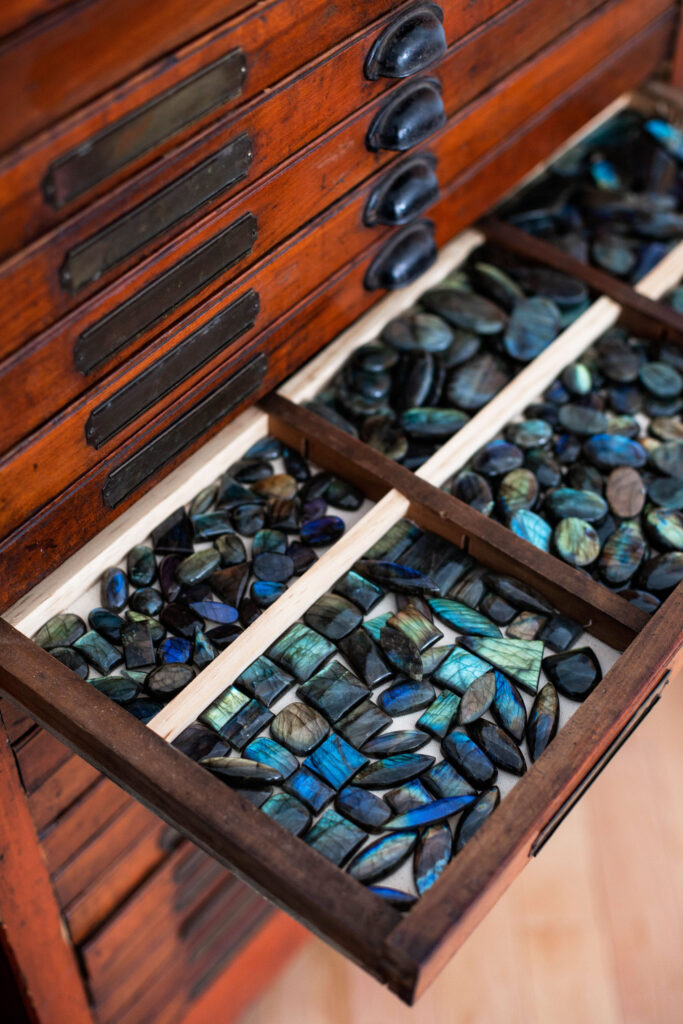 And at the very best angles, the gemstones show off their skies of peach ice cream and pink fairy floss.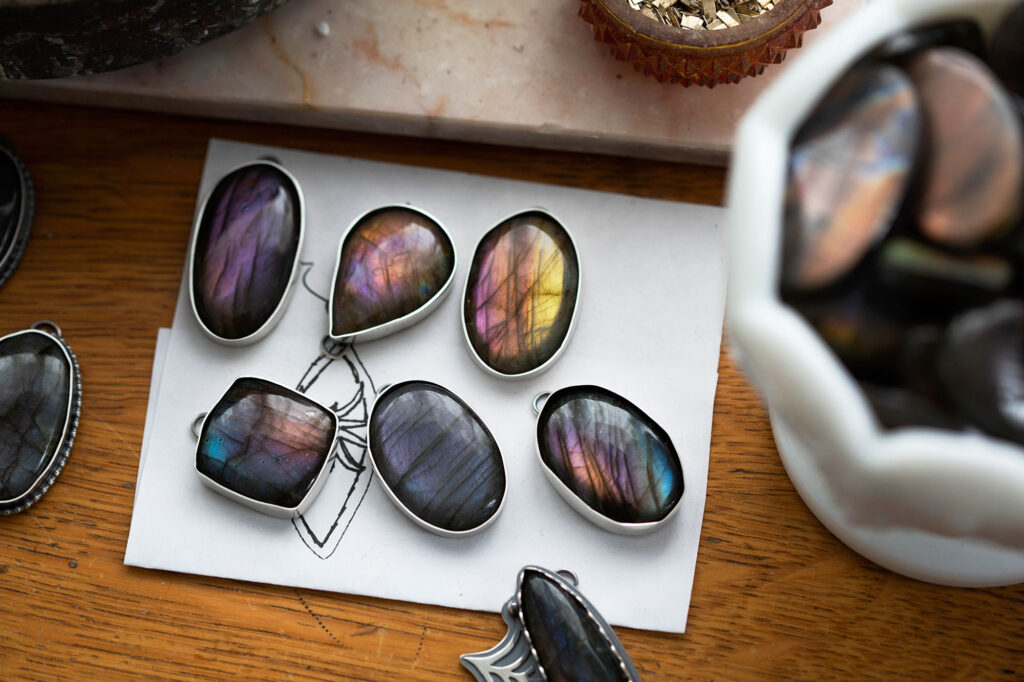 And this Sunday evening, a handful of beautiful spiders will scuttle onto the shop shelves! Stones made of pure November magic.
---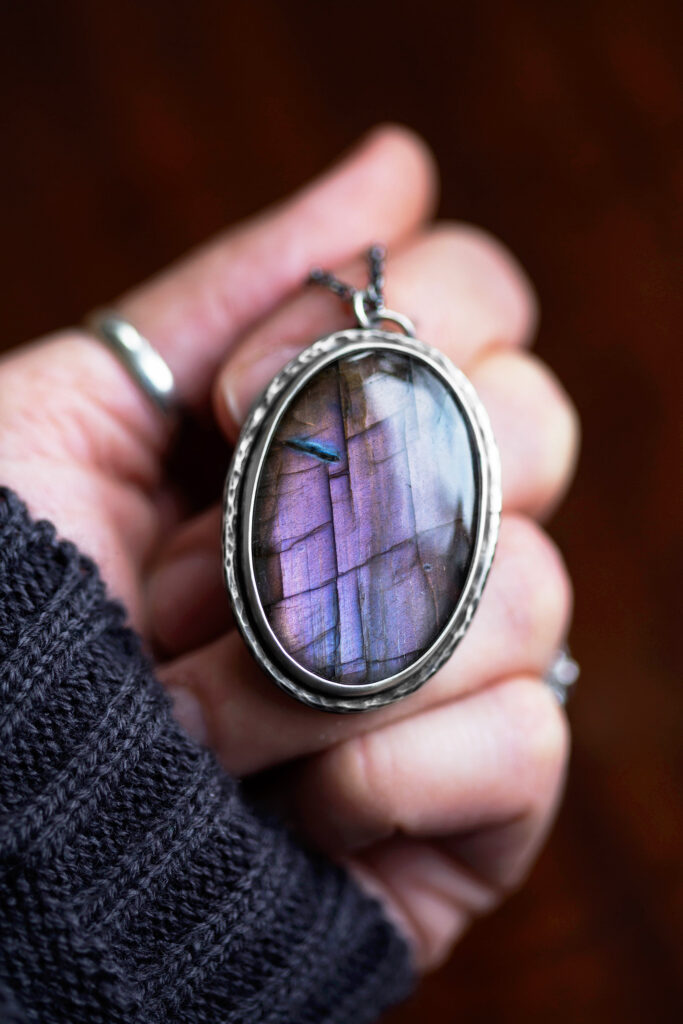 Arachne Necklaces
(v. I – IV)
Suspended from a chain adjustable between 17″ – 20″
Price: $145 – $185 per necklace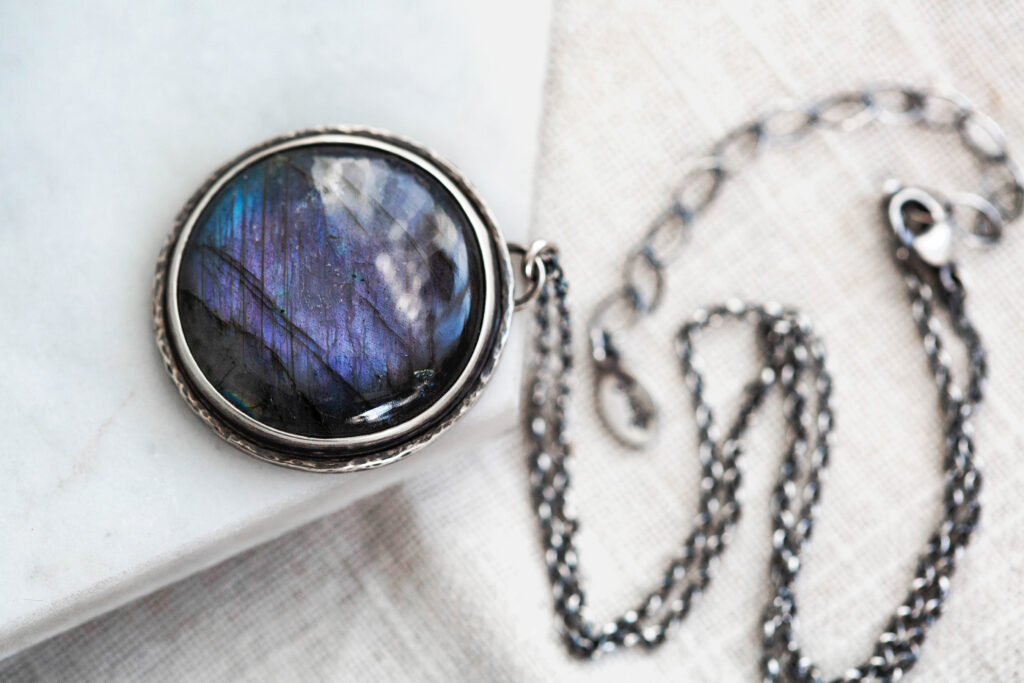 The first is the very first Arachne necklace I designed.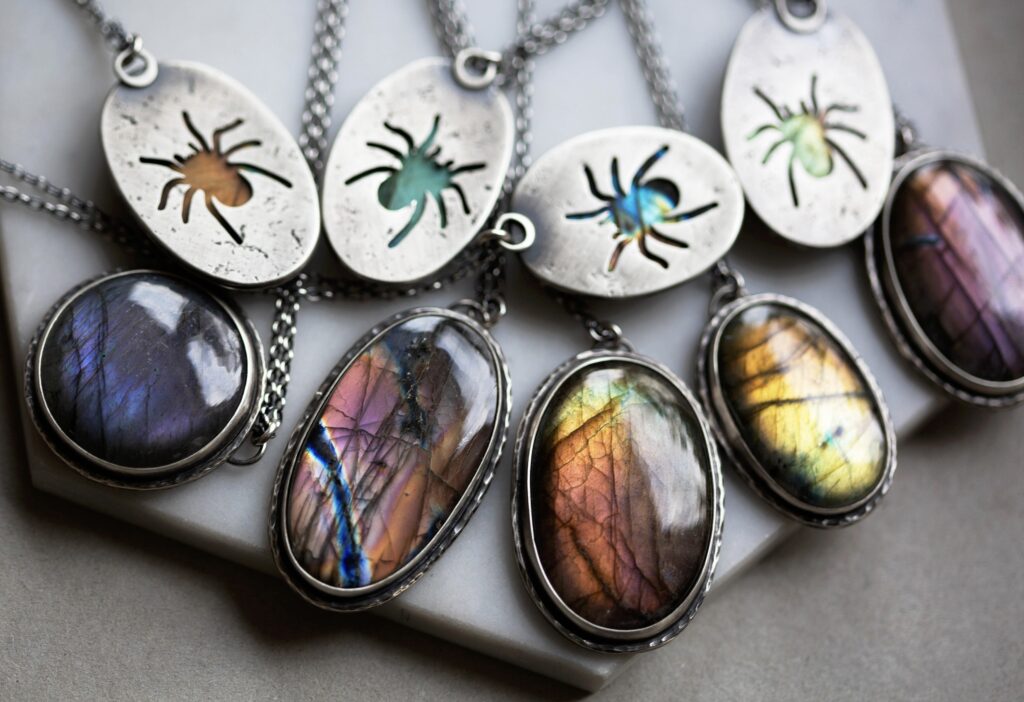 These feature straight bezels, hammered branch borders, and a small spider window on the back of the pendant.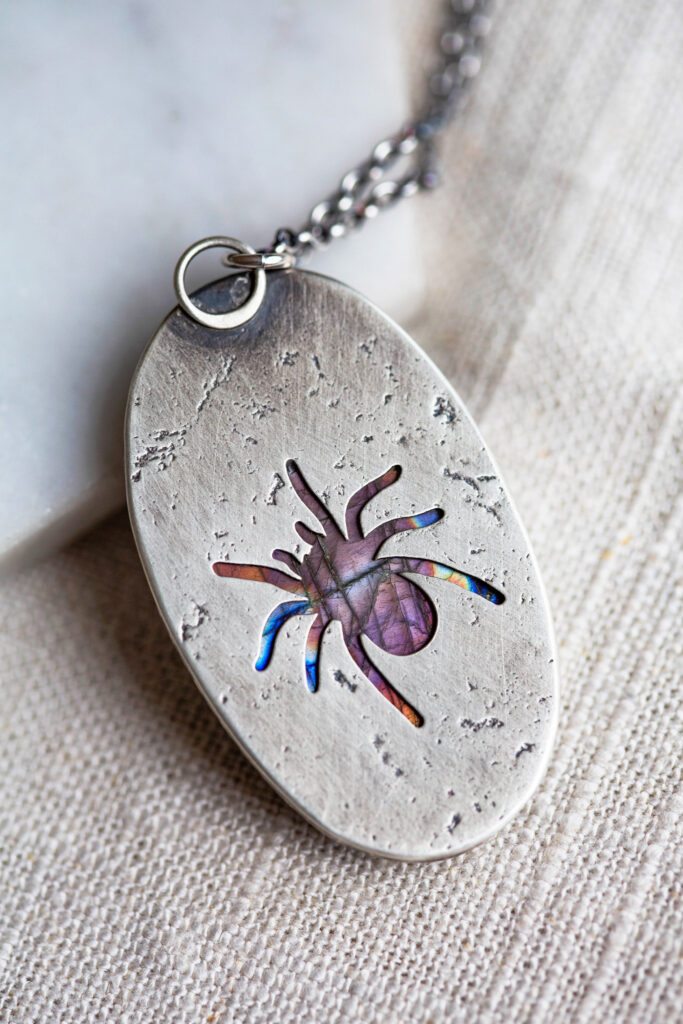 Spiders made of stone and light to carry with you through the day.
---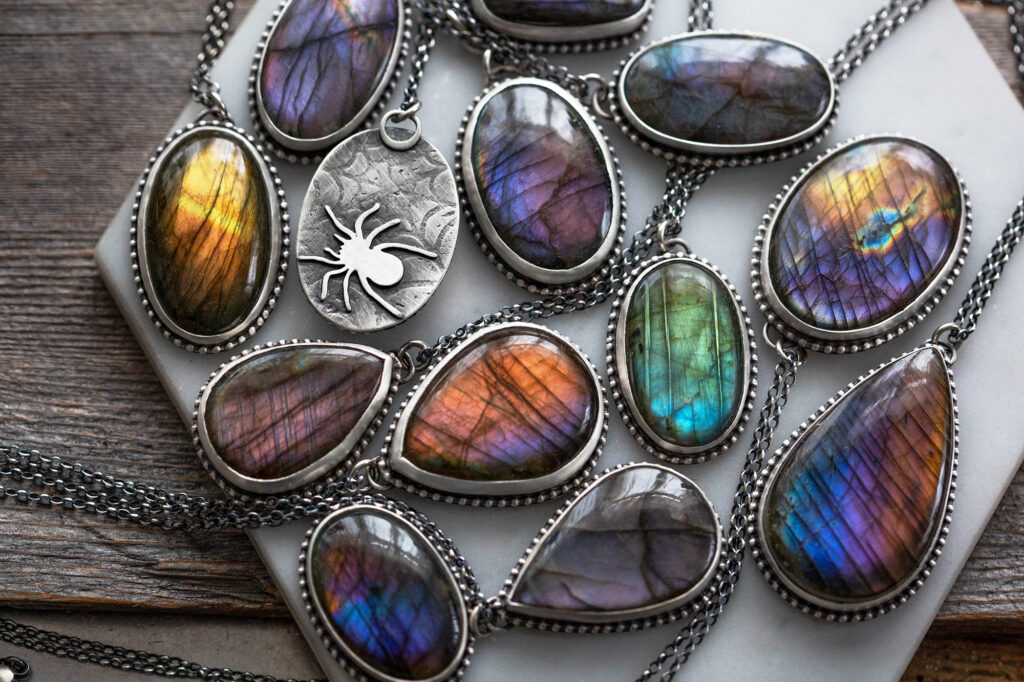 The second features a pebble border, and weathered web patterning on the back.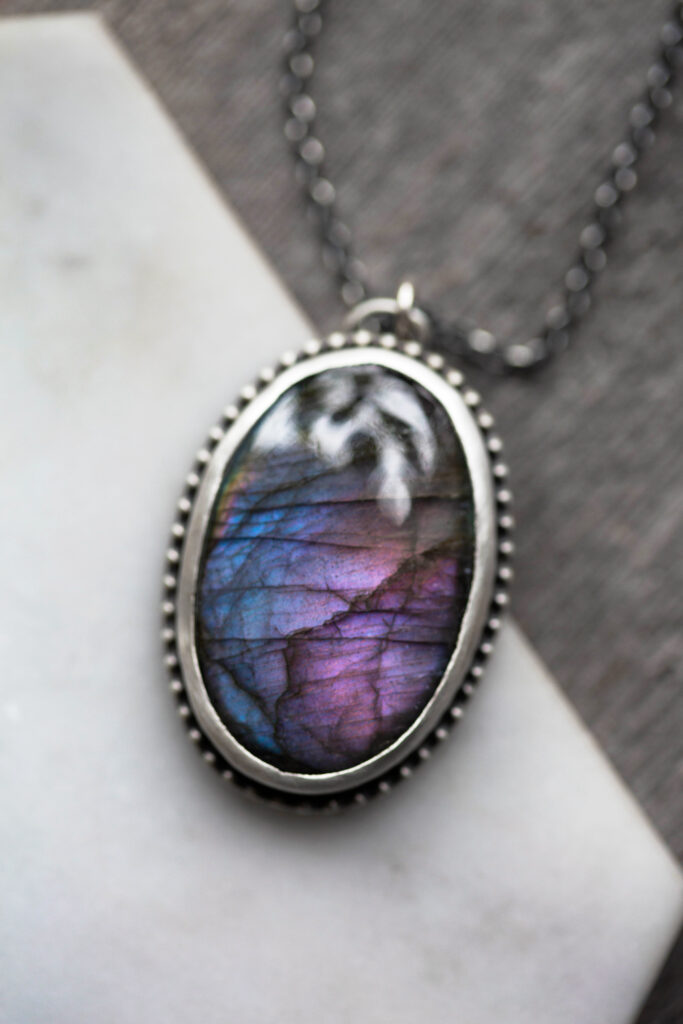 Each with an added little scuttling spider sitting atop the web.
---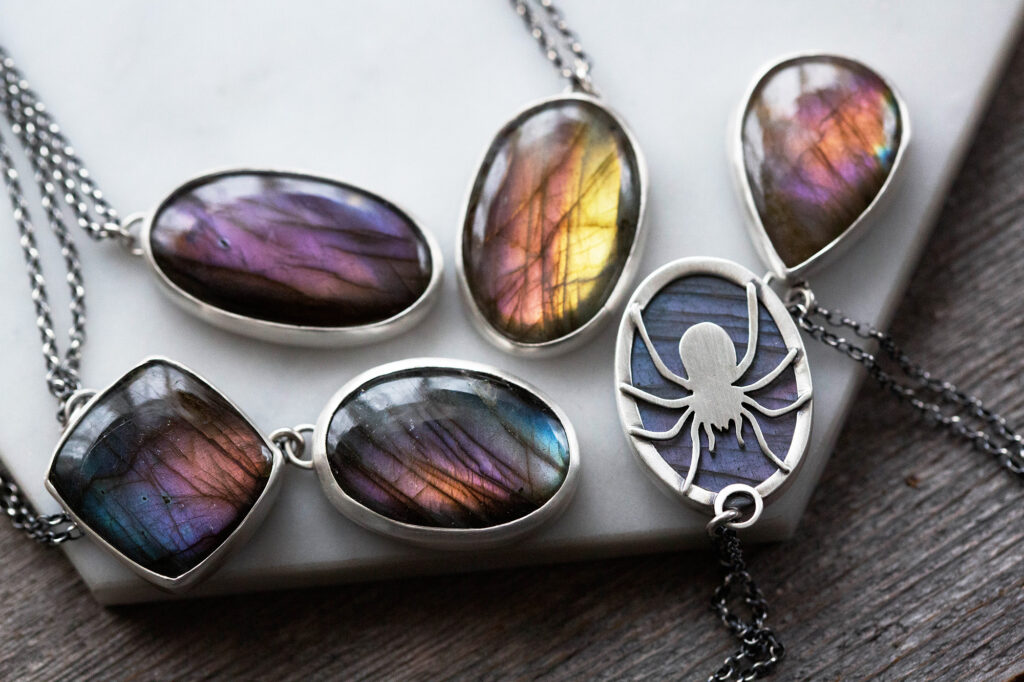 The third is perhaps the simplest design, featuring straight bezels without added borders.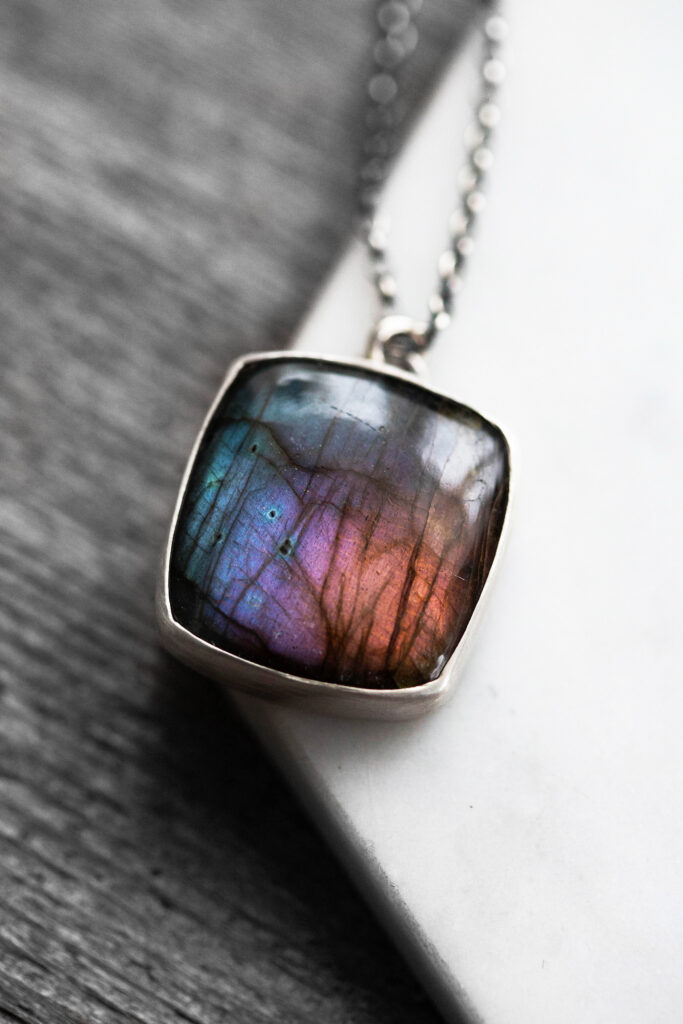 And an open back showing the stone, with a little spider overlay, perched atop the stone.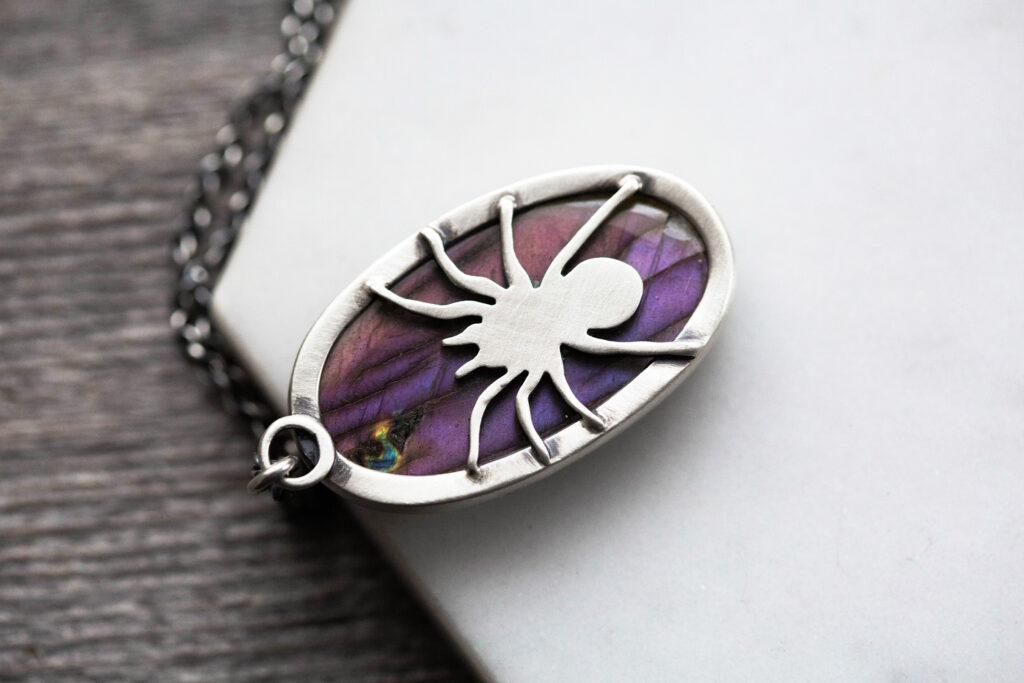 ---
And the last is a simple necklace with open backs, no spiders in sight!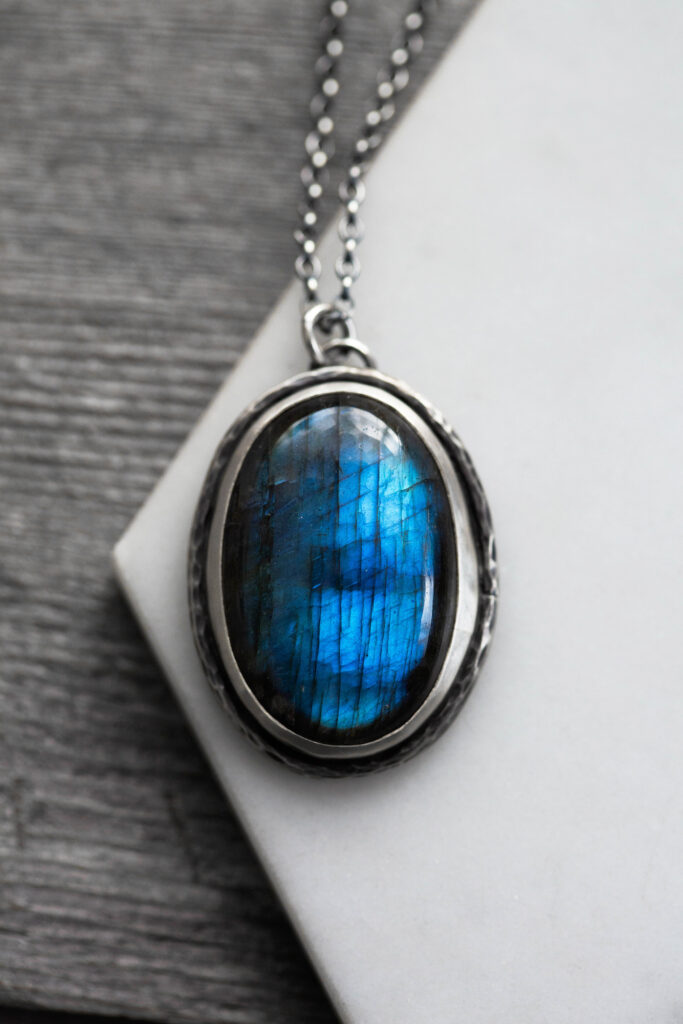 This is for those of you who messaged me last year really wanting a piece, but for whom spiders are personas non grata.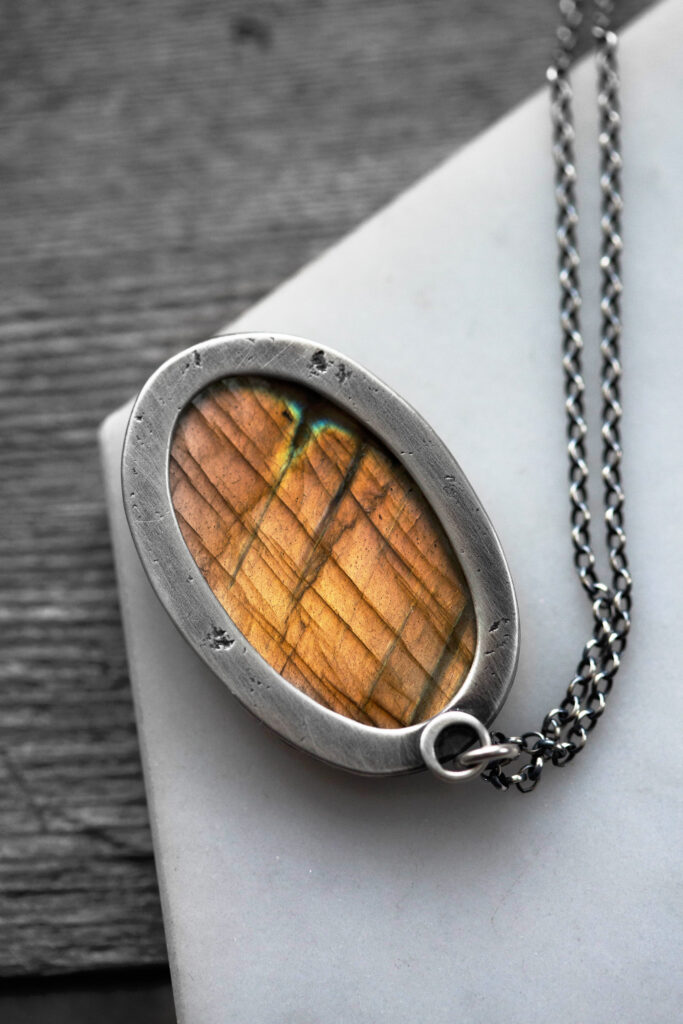 These are simply made with straight bezels and hammered branch borders.
---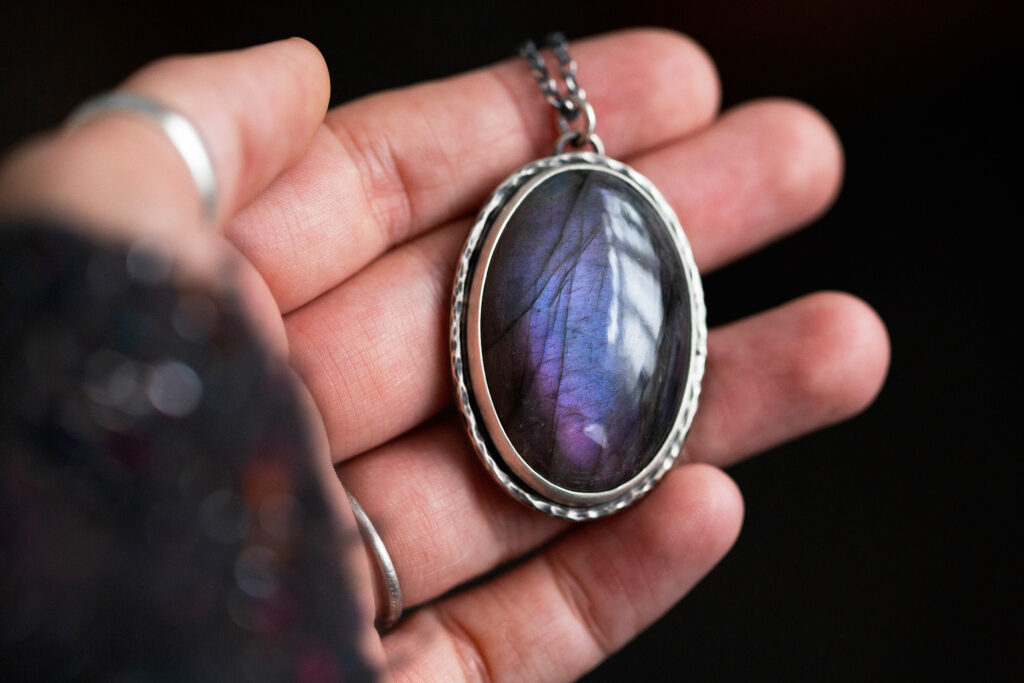 For ease of choosing, I will put each of these necklace's size categories right in the titles.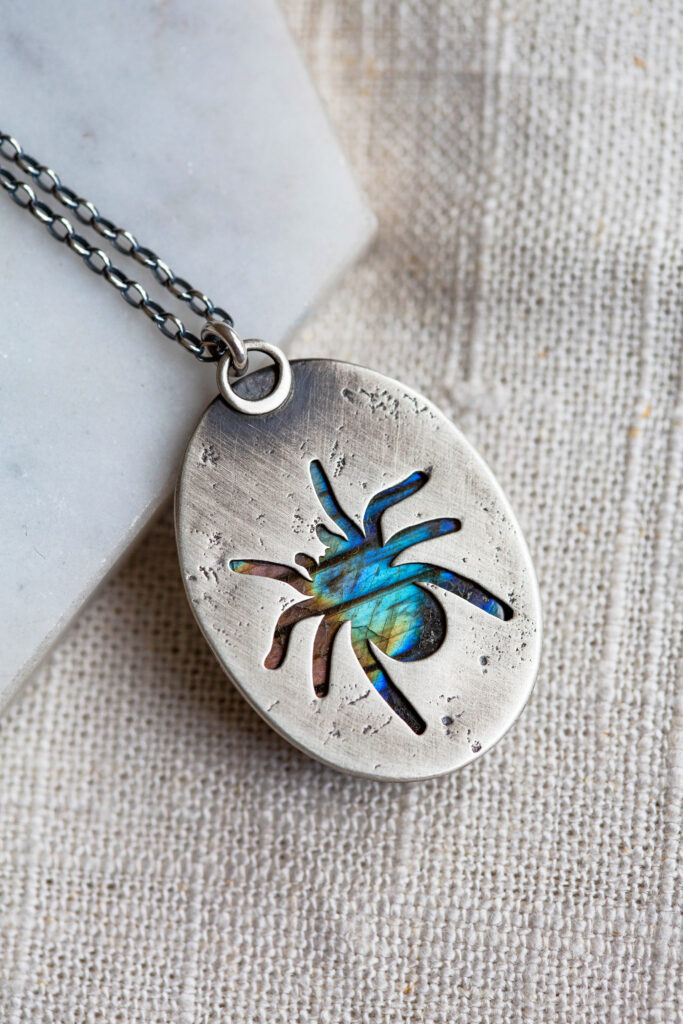 Measured from top to bottom, the smallest measures around 1.25" and the largest around 2".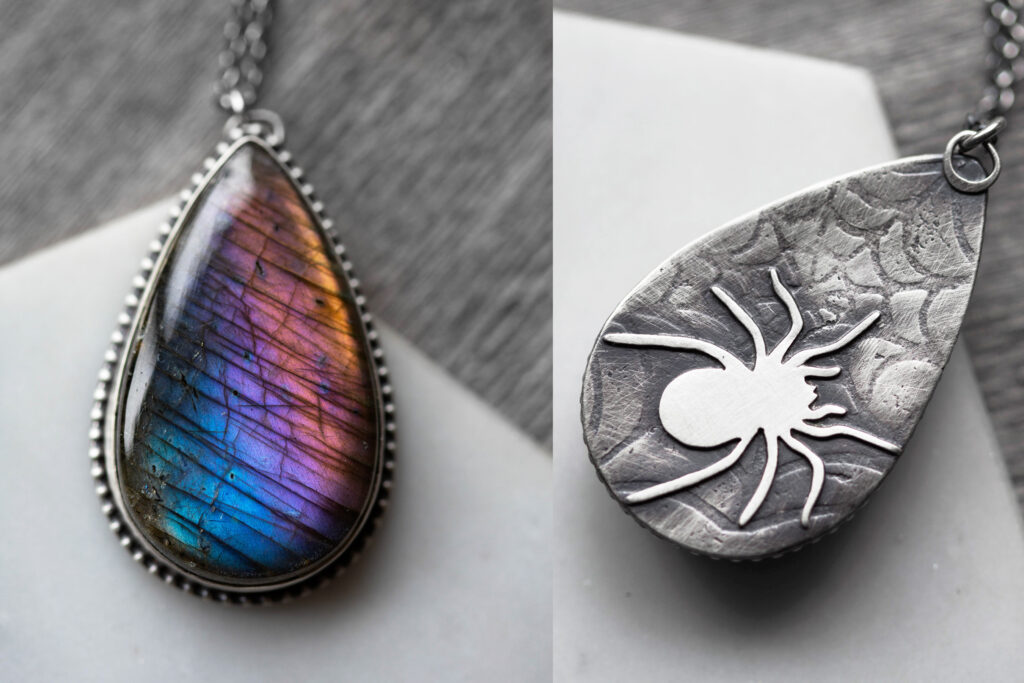 Though this will be a little loosey-goosey since if a necklace is "medium" tall but very wide or heavy, sometimes it will end up in the "large" category.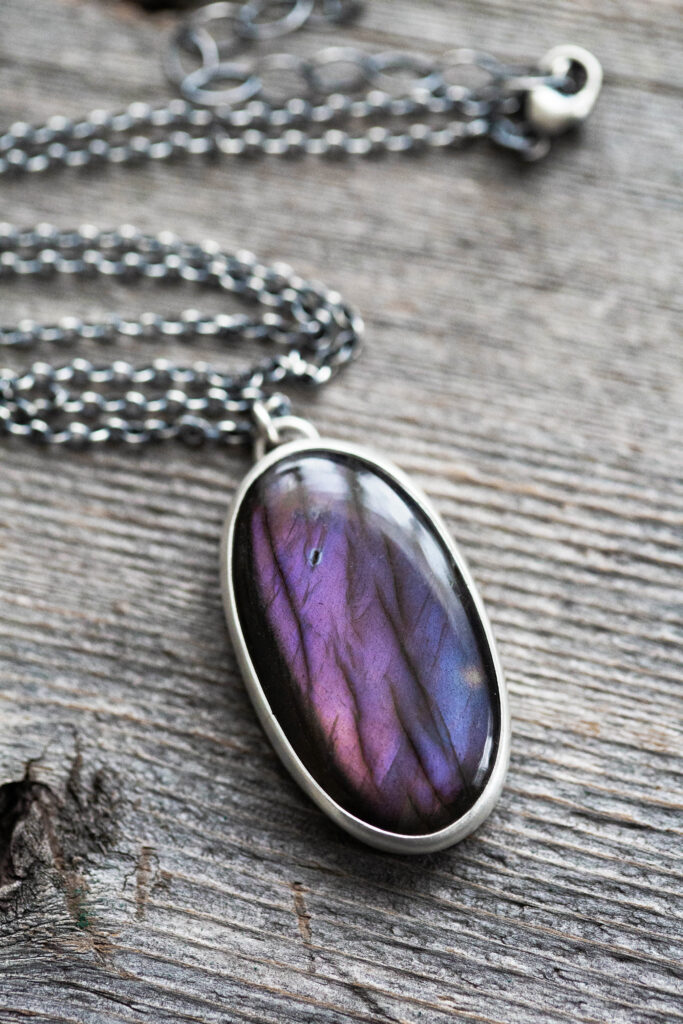 I will put measurements in the descriptions if you are looking for something specific.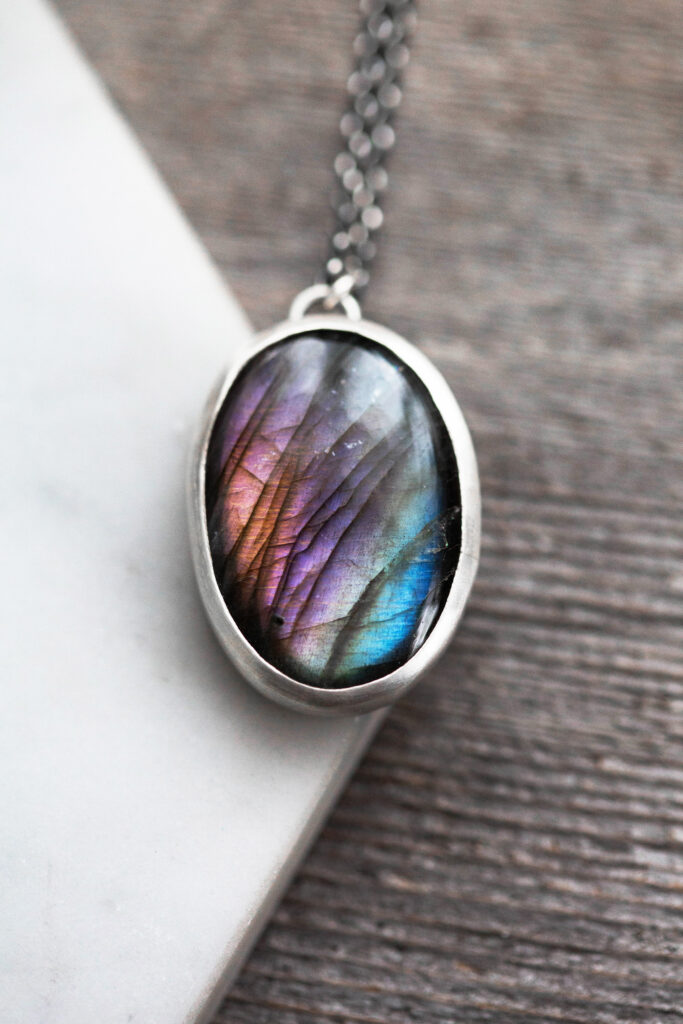 There are also photos of the necklaces next to American quarters which are exactly 1" across, as well as photos of the necklaces in my hand.
---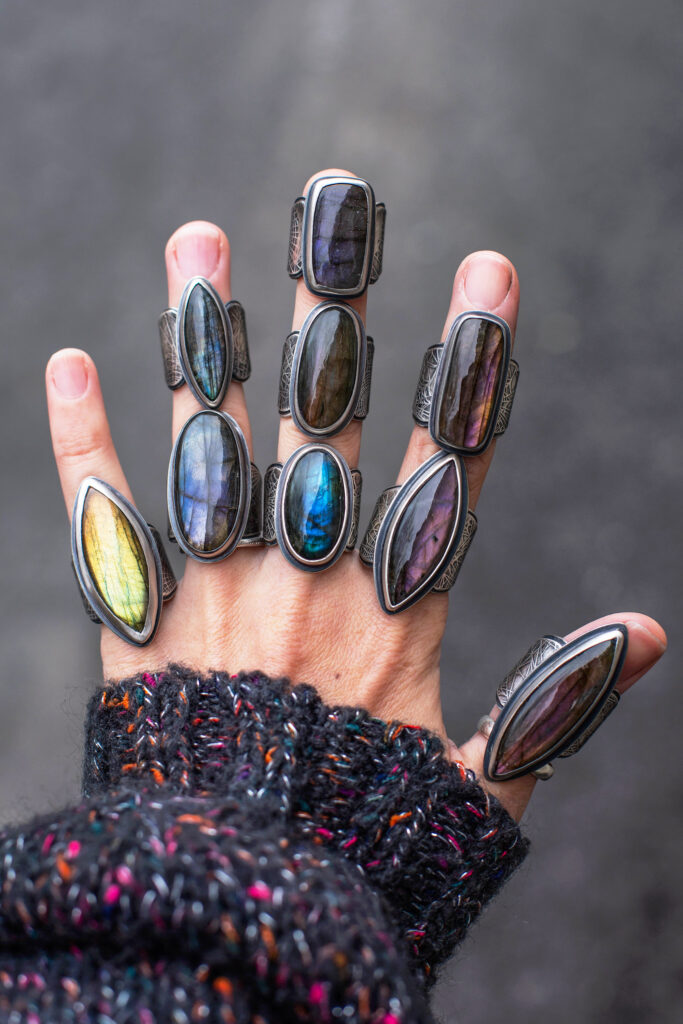 Arachne Rings
(v. I – IV)
Sizes available:
US 6, 6.75, 6.75, 7.25, 7.5, 7.75, 8, 8, 8, 8, 9.25, 9.5, 10
(Set on wide saddle bands, so they fit about 1/2 – 1 full size small,
depending on how snug you like to wear your jewelry.)
Price: $155 – $170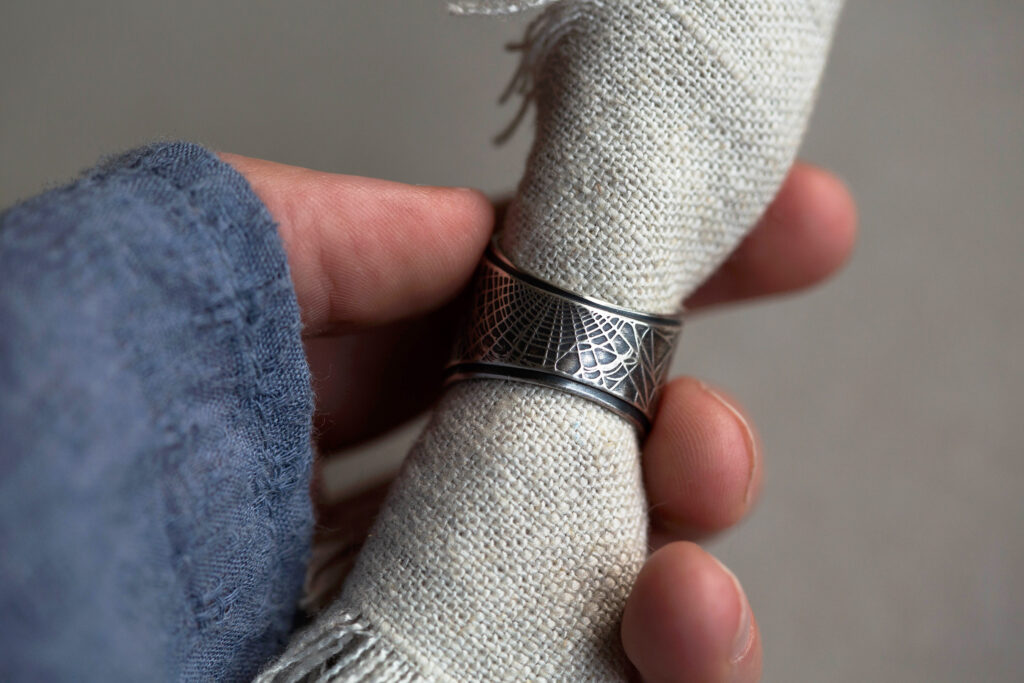 And as ever, a handful of rings.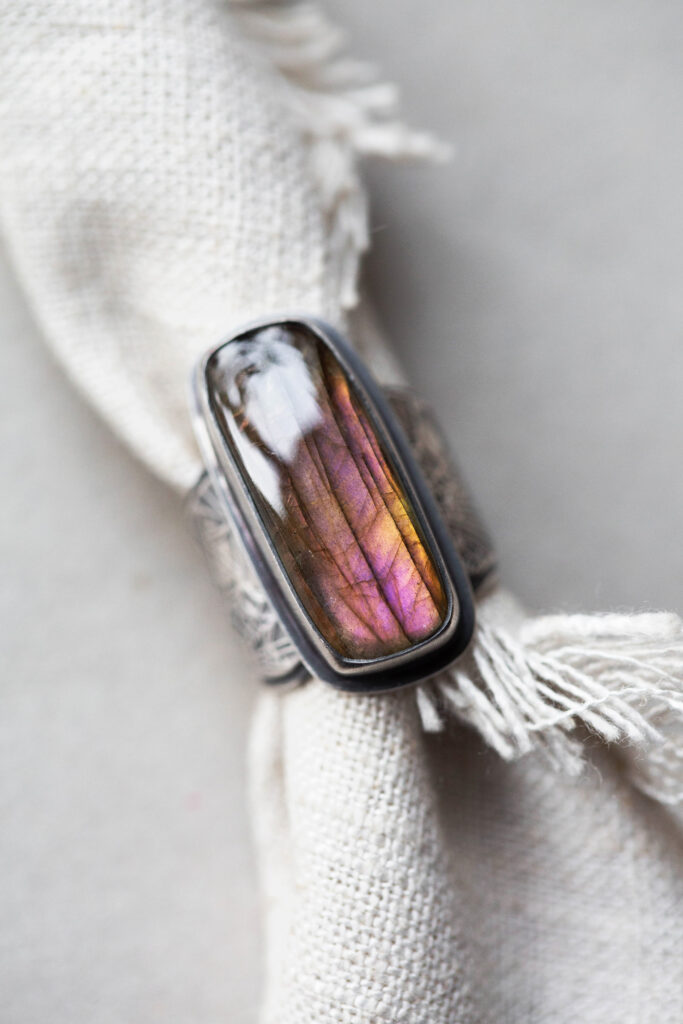 Flashing labradorites of varying hues set atop sturdy, double layer bands that have been given a delicate spider web patterning.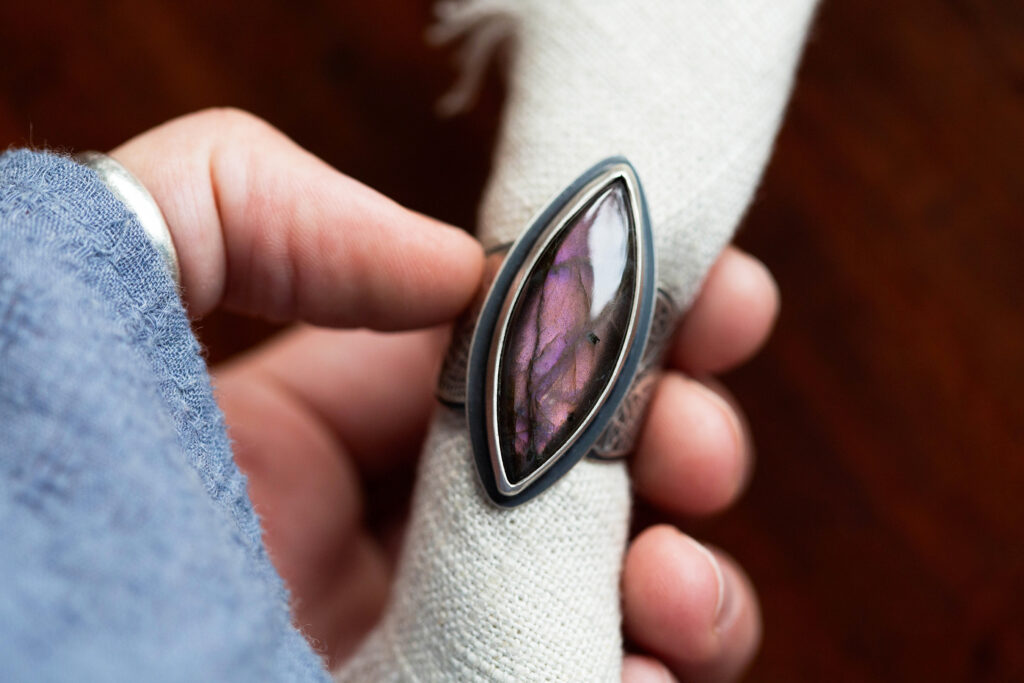 Darkly oxidized to set shadows around, to accent the highlights of the silver and the glow of the stones.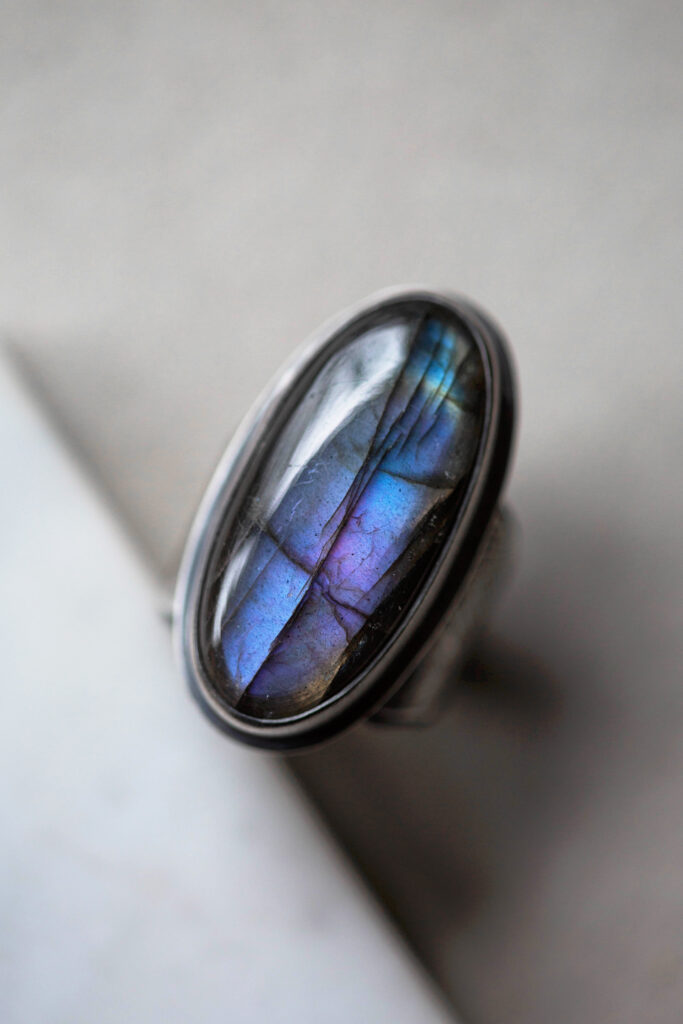 As always with my wide bands, I give the size that it reads on the mandrel. But since it is wide, it will fit snug. Therefore it is recommended to purchase a ring that is listed as 1/2 – 1 full size larger than your regular size. I prefer my wide bands a little looser so my hands can breathe, so I go a full size up.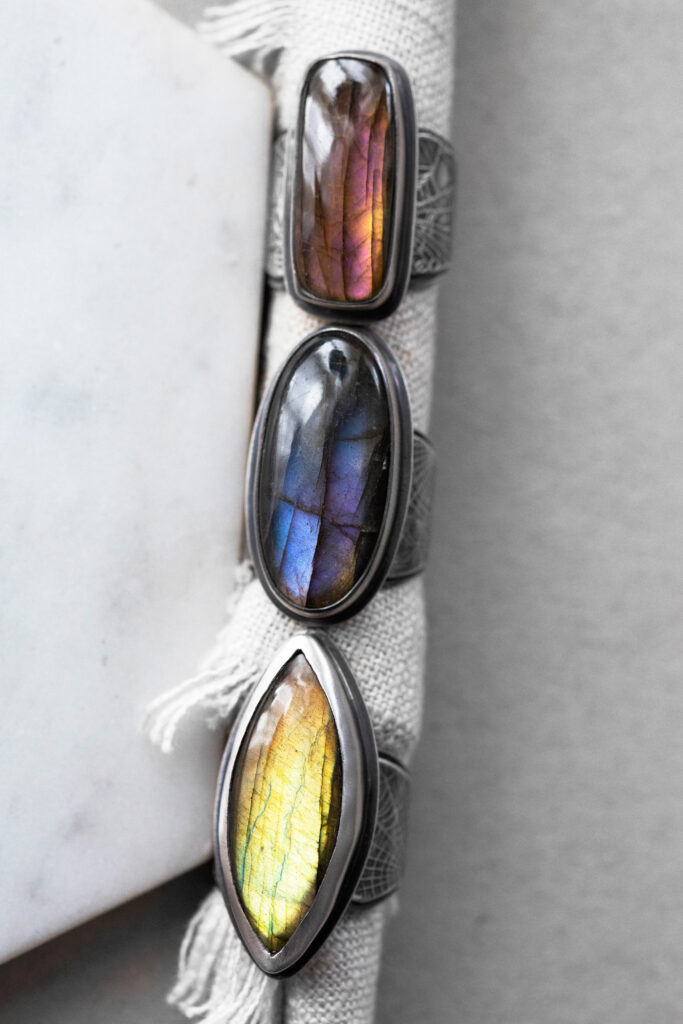 For example, if you are usually a size 7.5, look for a ring that is listed as a size 8, 8.25, or 8.5 (depending on how snug you like your rings).
---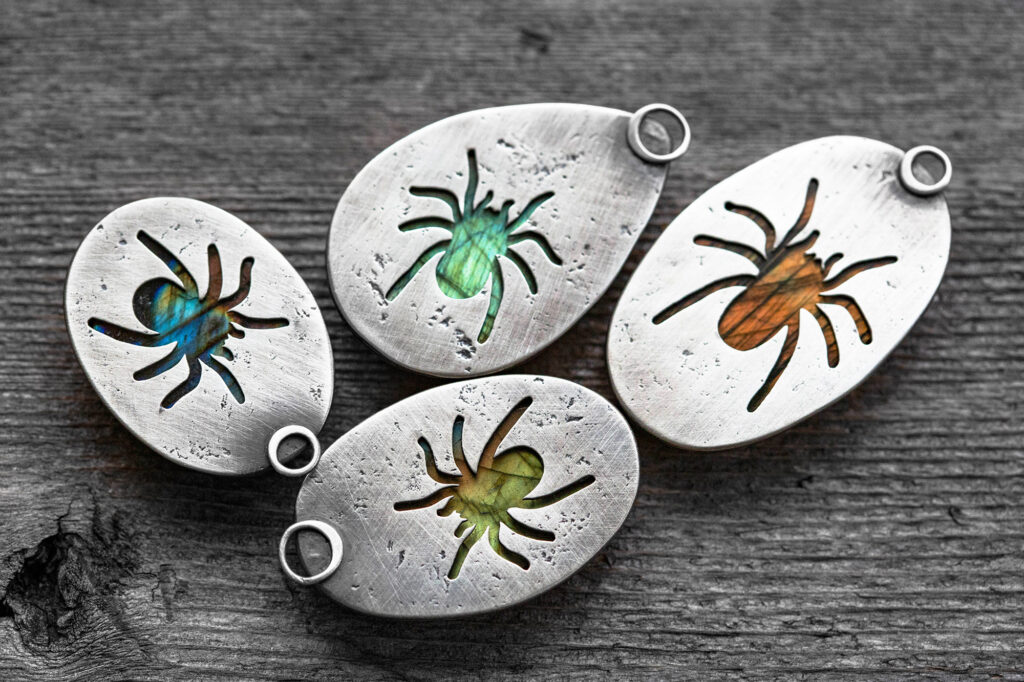 Most of the Arachne pieces are in smokey, crackly purples, pinks, peaches, and yellows.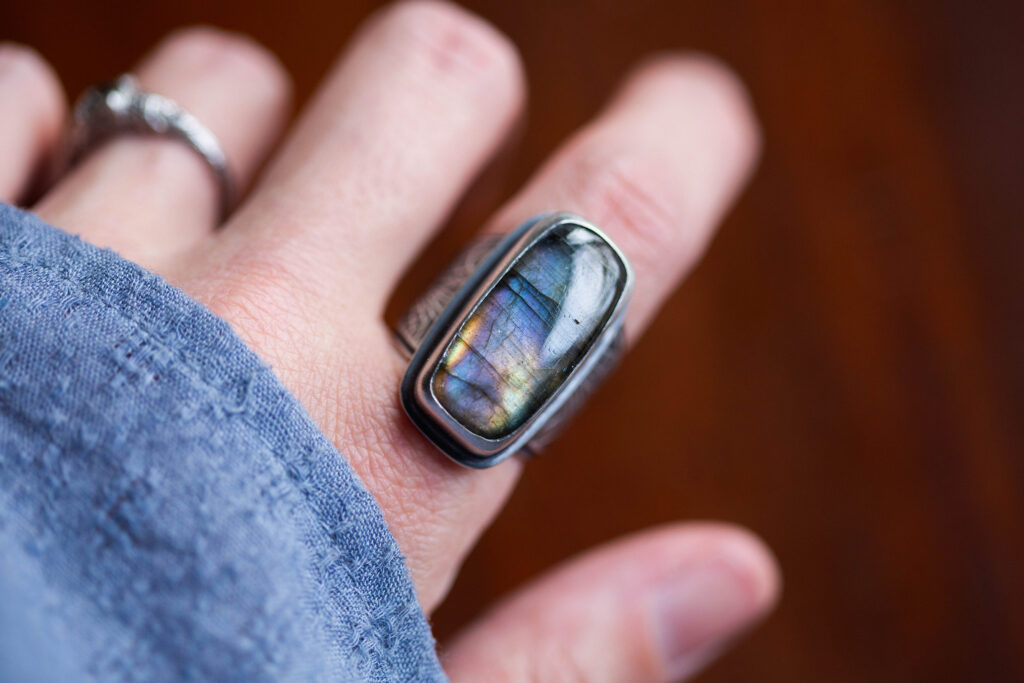 However! I did include a few thundery blues and greens for those of you who love those labradorite colors.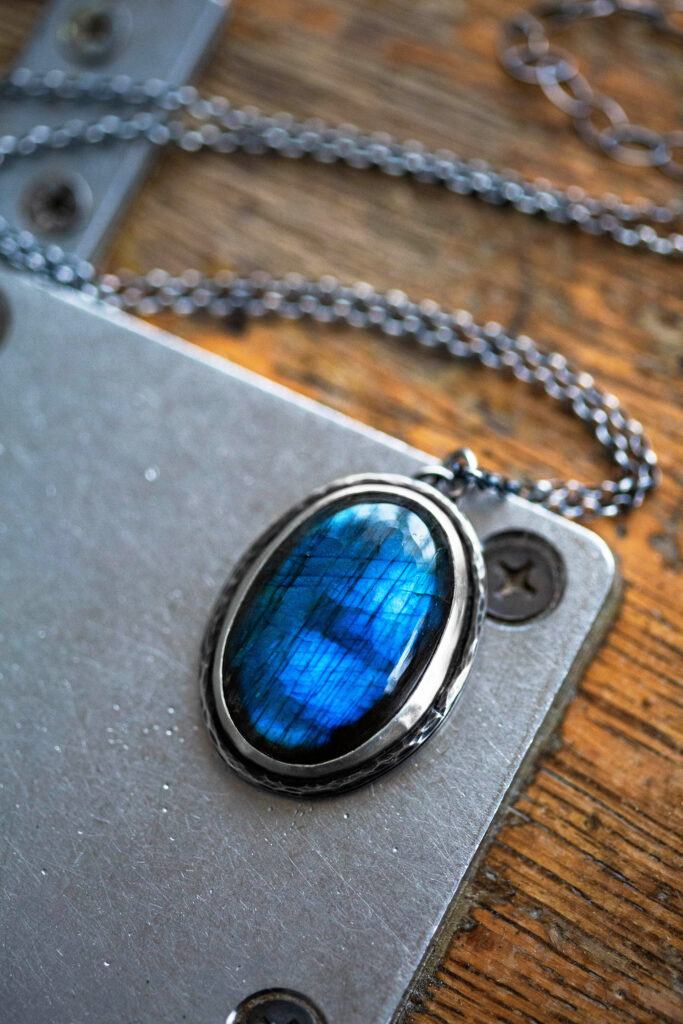 I tried to include a labradorites of varying hues for each design.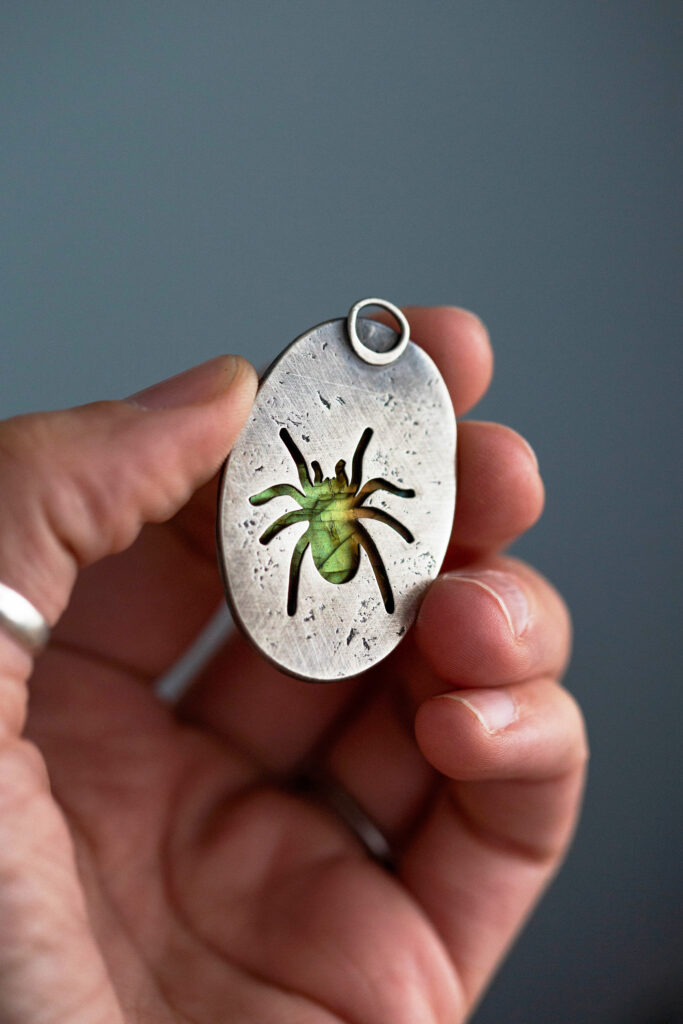 Don't forget! I mentioned it before, but do expect for these stones to have some quirks and slight imperfections.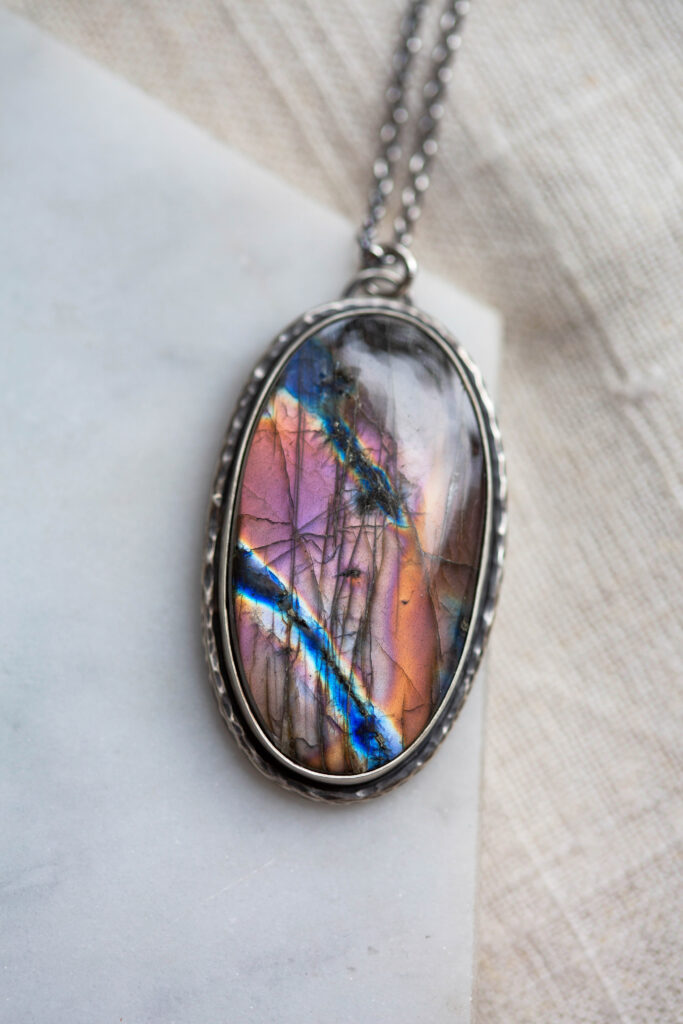 All labradorite has a crystalline structure that makes it hard for lapidarists to cut, and most finished cabochons will have visible layers, flakes, surface crackles, fissures, etc.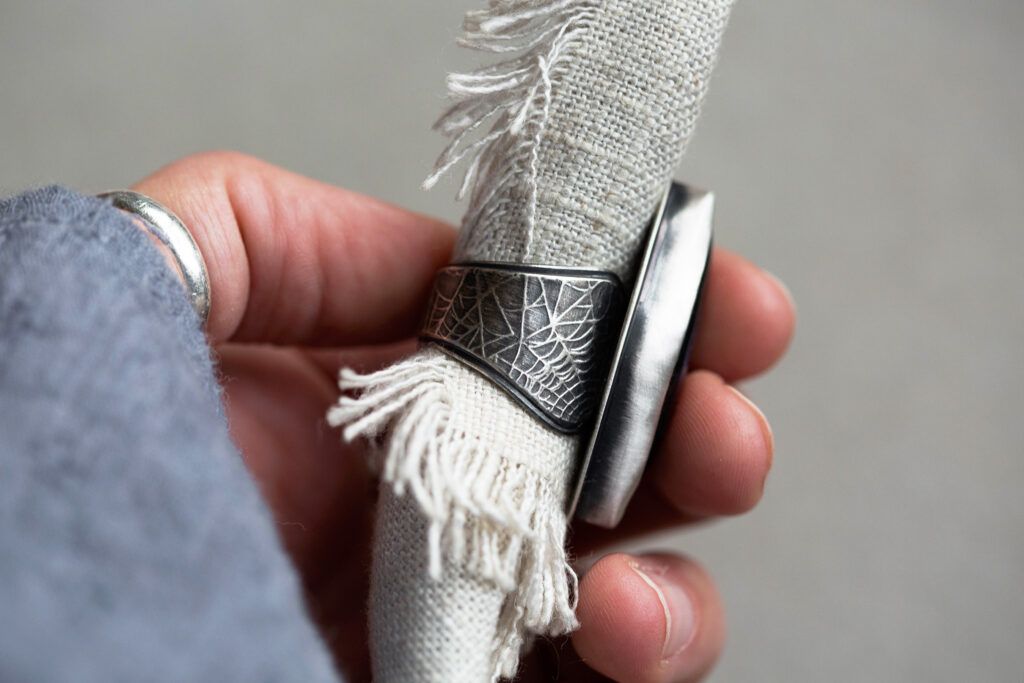 Blue labradorite is much more common, so when I am picking up stones it's much easier to be selective with stone quality.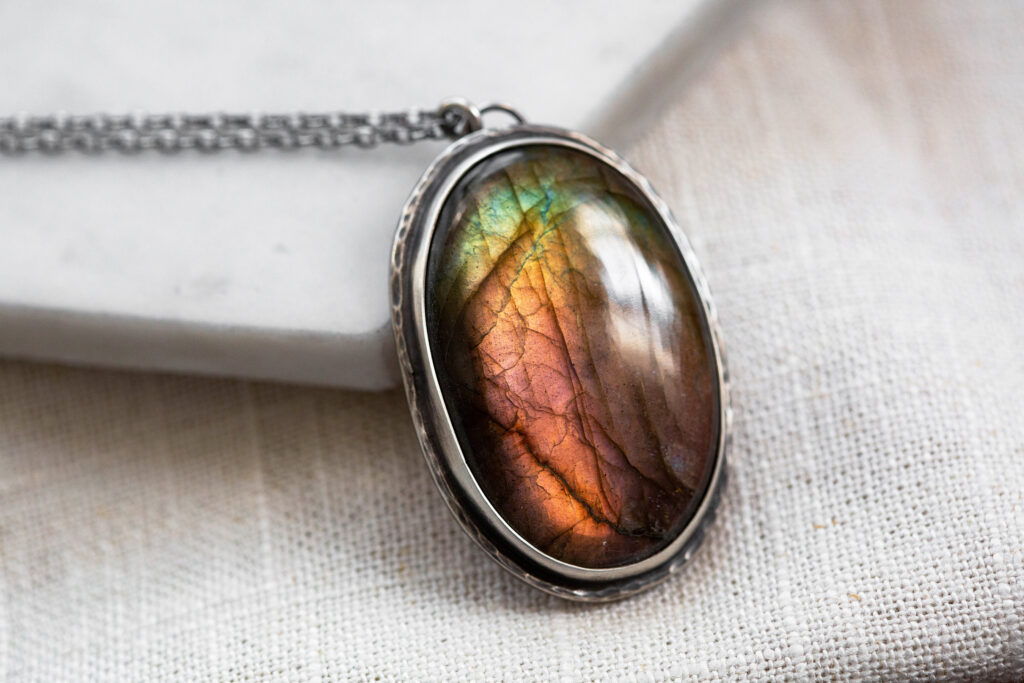 But this spectrum of labradorite is so much more rare, and so I happily took stones with imperfections because I just loved the warm hues and interesting swirls of color.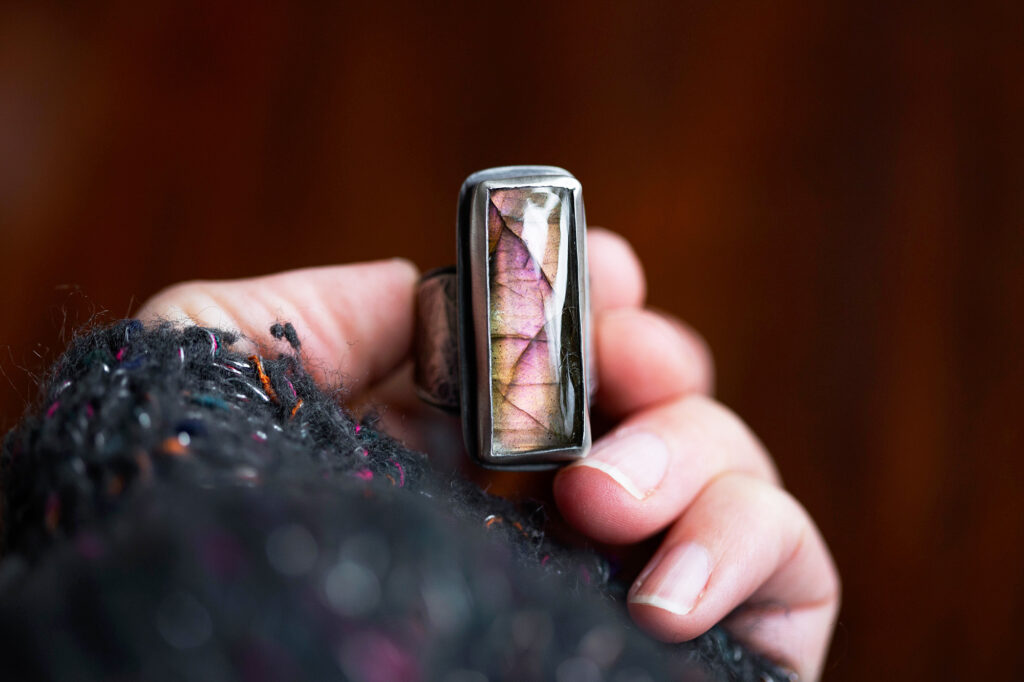 Just wanted to remind you so you could keep this in mind when choosing a piece!
---
My very favorite spiders, perfect for the Nocturne Collection.
Shadowy and bright all at the same time.
Everything will alight in the SHOPIFY shop at 7pm EST
SUNDAY, NOVEMBER 19th.
Click here for a direct link to where they will appear.
And remember, refresh your page often once the clock strikes 7:00 EST, until they all appear.