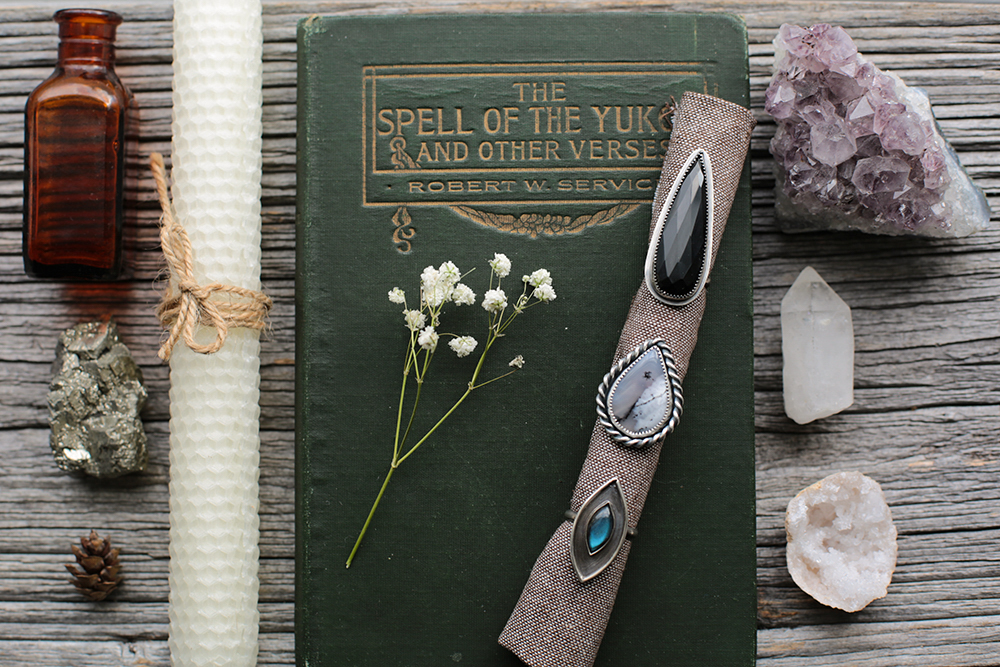 Oh friends, I am so excited about this giveaway series I am planning for this year! There will be four sprinkled over the course of the year, and will inevitably be somewhat seasonal and a little bit themed.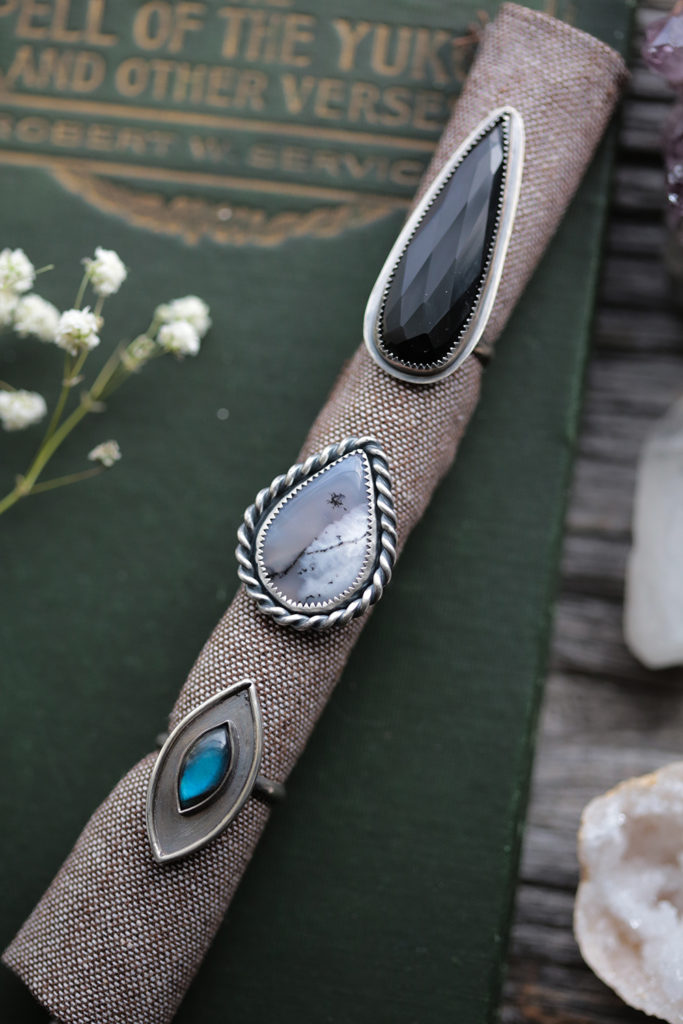 Giveaways are wonderful because it allows me to give back to those who support my work. I've done a few, mostly in collaboration with my fella and his photography work.  But when trying to decide what to feature in the giveaway, I tend to default to "what do most people seem to like?" as the qualifying question.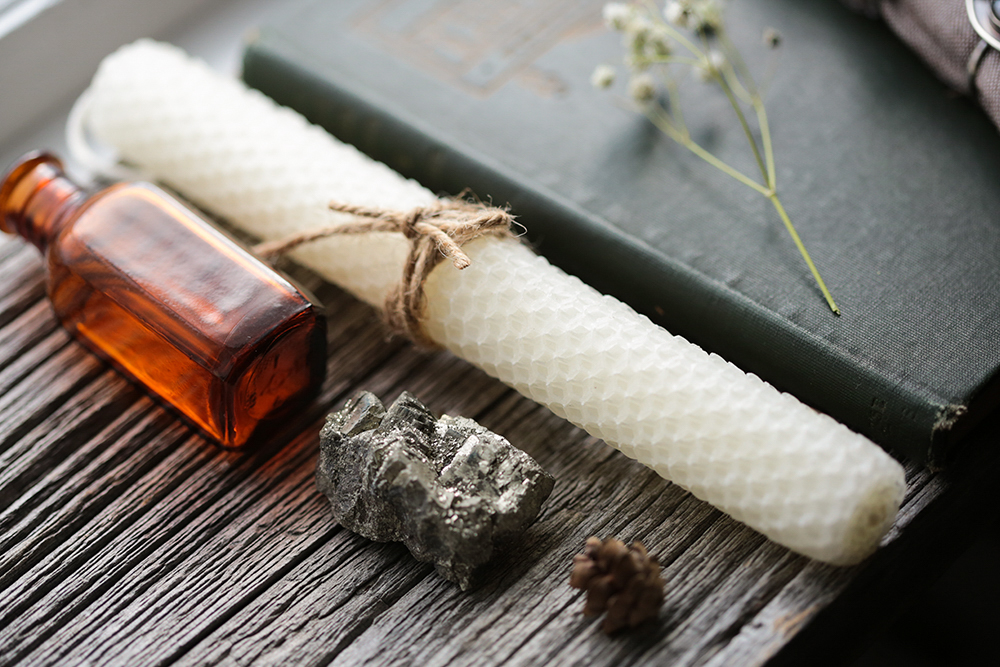 But this year, in an effort to connect more personally with those who have been championing me with kind words, recommendations to friends, and generous orders, this giveaway series will be made up of a few of my favorite things. Things that sustain my soul. I cherish your support, so I want to give you some things I cherish. These are the sorts of care-packages I would send a long-time pen pal if I wanted them to know me better. There will be beloved books, gemstones to place about your home, edible bits, and of course, artisan jewels and baubles to adorn yourself.
_______________________________________
This giveaway features:
* A selection of rings
– For you and others! There is an onyx "Shieldmaiden" talon ring (size 6), a dendritic agate ring with a rope accent (size 7), and a marquise labradorite "Fortune Teller" ring (size 8). These are a few pieces that feel definitive to my work as of late.
* The Spell of the Yukon by Robert Service
A duplicate copy of one of my favorite poetry collections, if not my favorite. (I own several editions of this book, and can't bear to leave any on shelves in antiquarian bookstores if I see them.) This book is so intrinsically linked to my childhood, I can hear Service's words at every stage of my life. My mother loved this collection because she spent much of her early adulthood aboard a fishing boat off the coast of Alaska. My father loved it because it spoke to his young days spent camping and hitchhiking hither and thither in the Midwestern United States. Also, there was this wonderful documentary that my father used to have us watch when we were kids called Alone in the Wilderness about a man who spent 40 years alone in Alaska. He filmed himself building his cabin by hand, carrying out daily chores, and ruminating on life. I have this memory of him sitting by lamplight quoting "The Cremation of Sam Magee" and being so pleased that I could recite much of the poem with him. This collection speaks to my soul and I ache with familiarity every time I open a copy.
* A few botanical offerings
A hemlock cone (my favorite of all the evergreen cones) and a sprig of dried gypsophila
* A few crystals and minerals
An amethyst cluster, a cracked geode, a quartz point, and a hunk of pyrite.
* A little antique amber bottle
This is likely an apothecary bottle used for pills or powders. I have an unmanageable collection of little, antique glass bottles – umbrella inks, botanical scents, Arnold's Balsam, ague antidotes – they are just so sweet and small, but formidable in large numbers.
* A hand-rolled beeswax candle
Because is there anything more pleasing than the glow of a candle? And better yet, a hand-rolled, honeycombed beauty to light during soaks in the bath or springtime gales.
_______________________________________
To Enter:
Follow my Instagram account and repost the giveaway picture of the care-package contents I featured on my Instagram page. Regram it to your own account, and tag @moon.spinner and #msspring2017 in the description.
That's it!
I like doing repost giveaways because it is such an honest way to participate in a giveaway. Those who enter are showing they are proud to support and share my work, and to those people I would give all the things! That is also why this giveaway is such a generous one.
I will draw a winner on April 8, 2017.
_______________________________________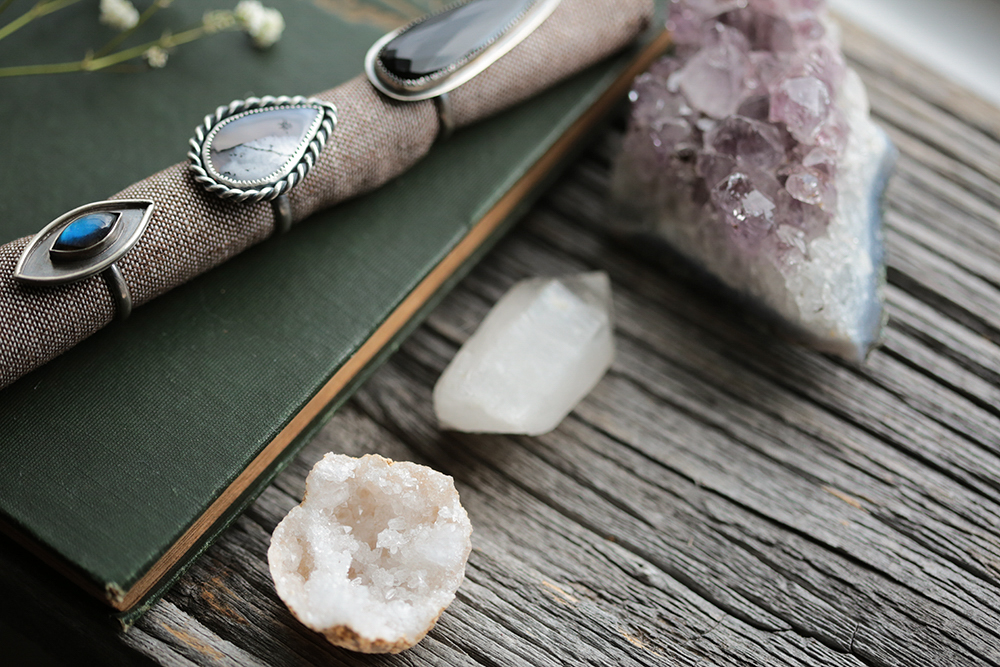 These gifts are in honor of you and the support you continue to give. To have my work encouraged by so many is humbling. Truly. And I can't wait for you to see what is in the summertime care-package giveaway!