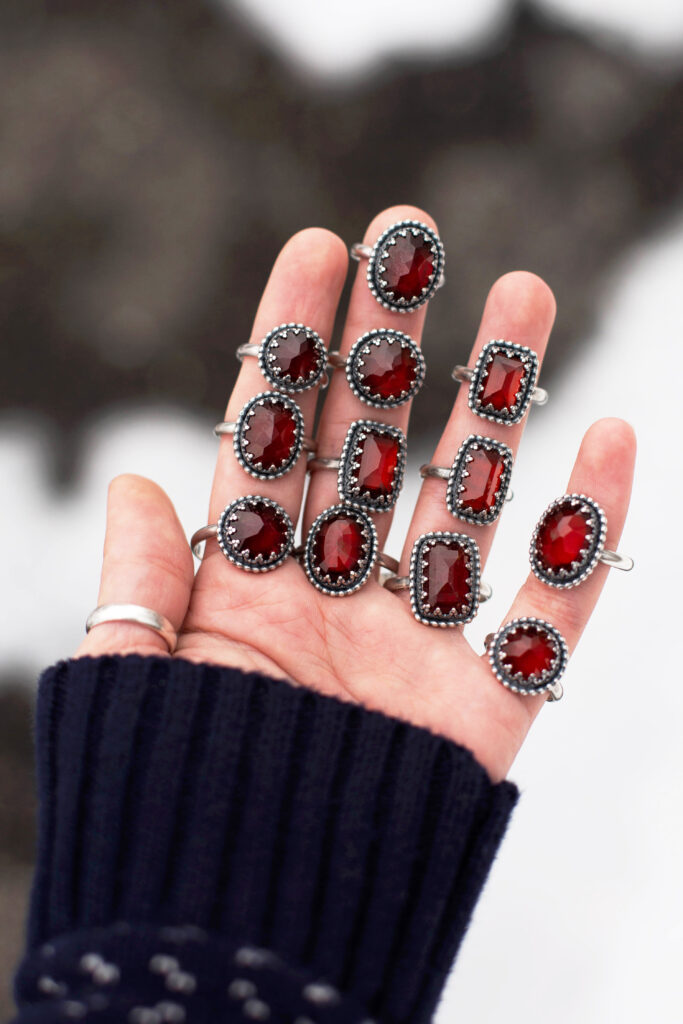 As I mentioned in a few other places, I am hoping to do semi-frequent surprise collections throughout this year to offset the fluster of my scheduled and long-anticipated collection releases. These surprise collections will allow for serendipity to carry my pieces to their intended owners.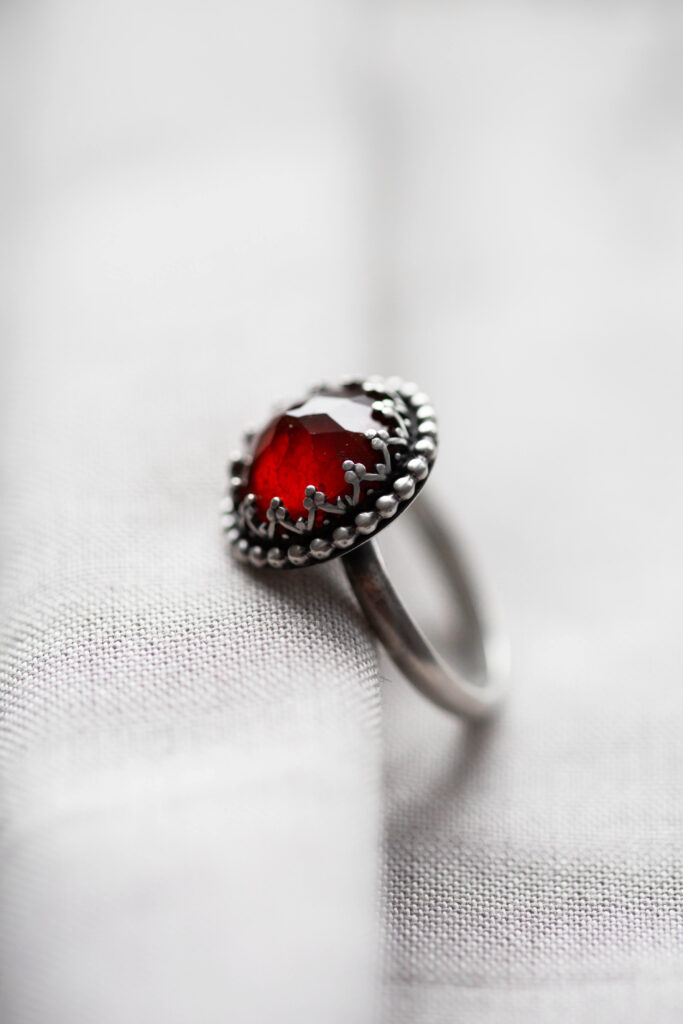 For some of the collections, I will give a slight heads-up here on the blog, since I know social media algorithms can be really problematic. I will put up a blog post announcing the date and time when the previewed collection will be released. Other collections will be true surprises, and I will announce on social media the moment they land in my shop.

And here, the first of my (sort of) secret collections, the Valentine Rings!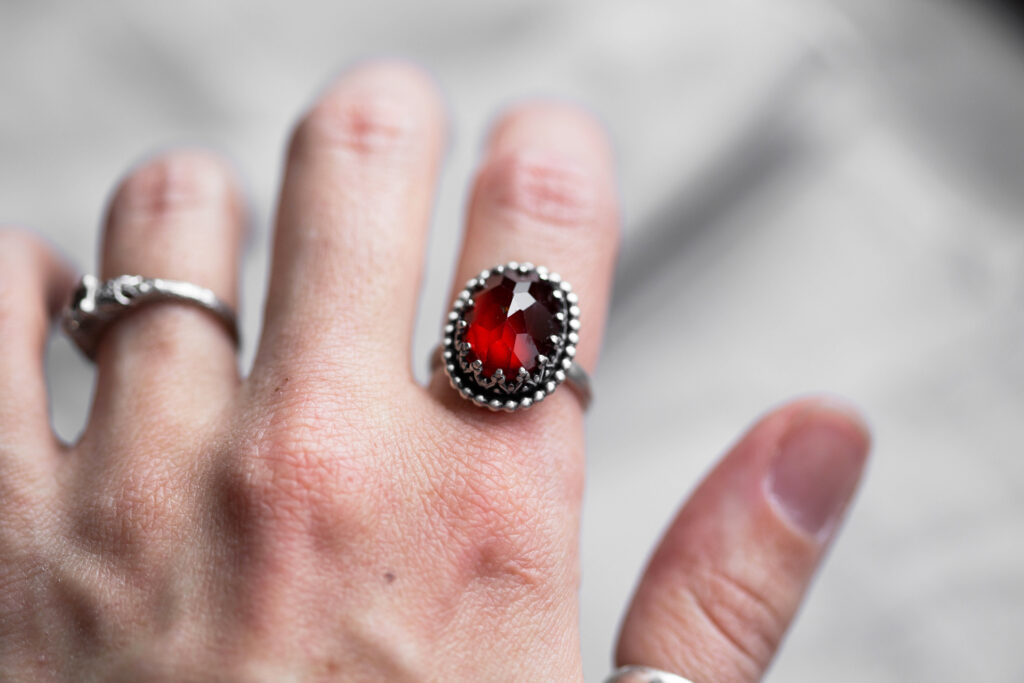 When I first created the Valentine Collection a few years ago, I was inspired by Shakespeare's Sonnet 130, which balks at unrealistic love and honors the beauty that can be found in flawed love. For the pieces inspired by that sonnet, I used freeform garnets with irregular shapes and faceting, full of inclusions and swirls. That choice of stones was my homage to the splendor of imperfection.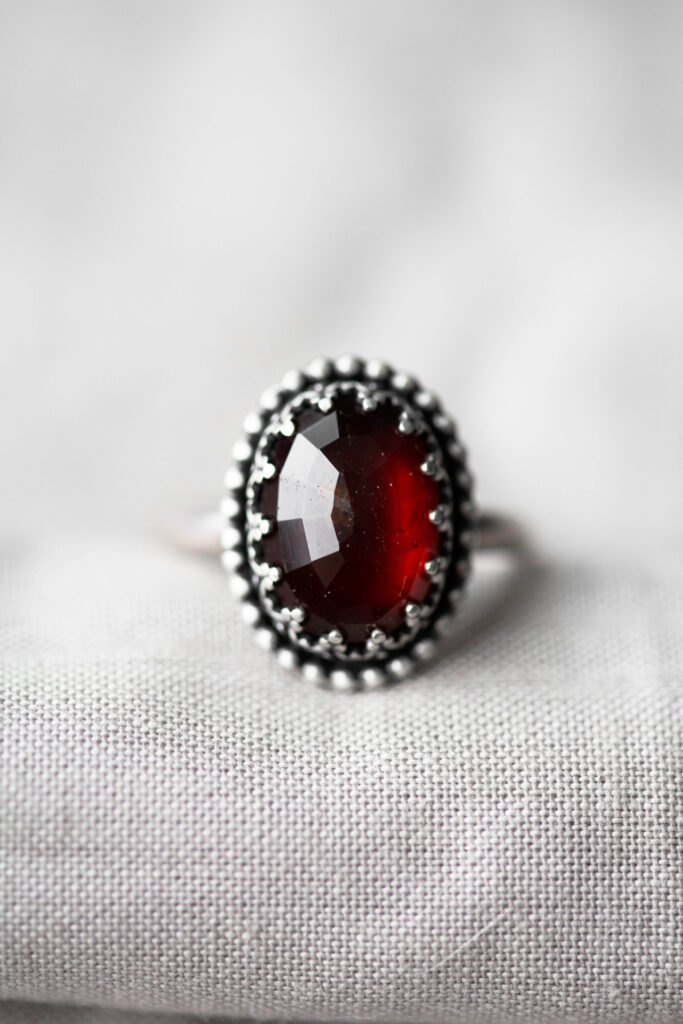 And here is this year's iteration of the Valentine Collection. Sweet, romantic rings featuring natural, faceted hessonite garnets. The January birthstone, and a wonderful representation of love, I think. Aren't they beautiful? They range in hue from deep cherry to magenta to brick red.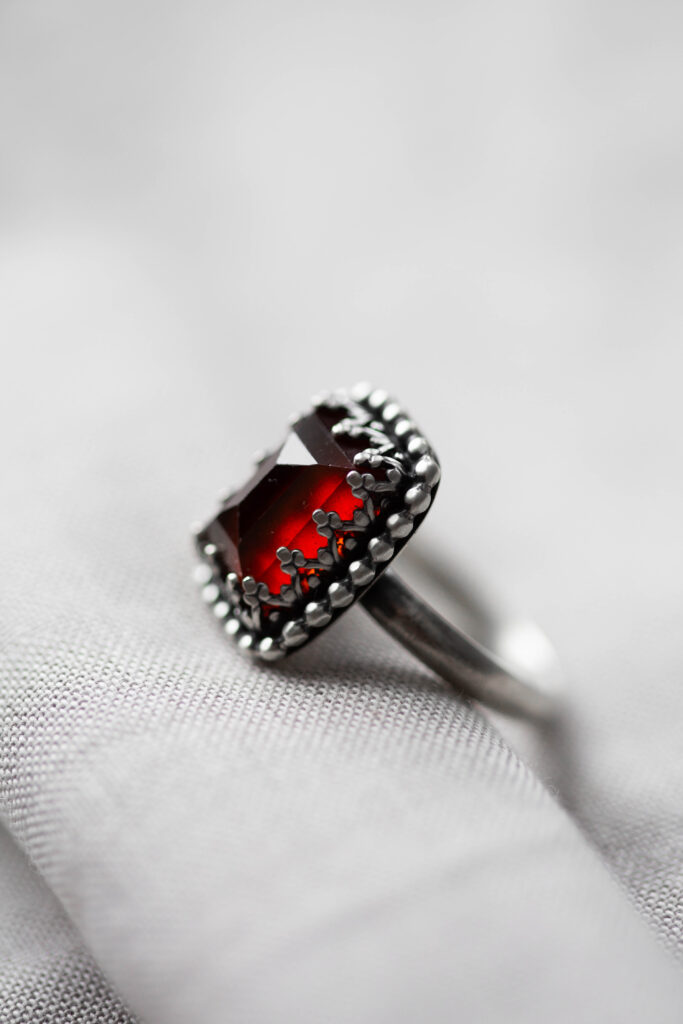 Though these are not freeform stones as with the first iteration, many have beautiful flecking, feathery inclusions, and color shifts within the stones. Each of the stones is lovely and unique, especially for their flaws.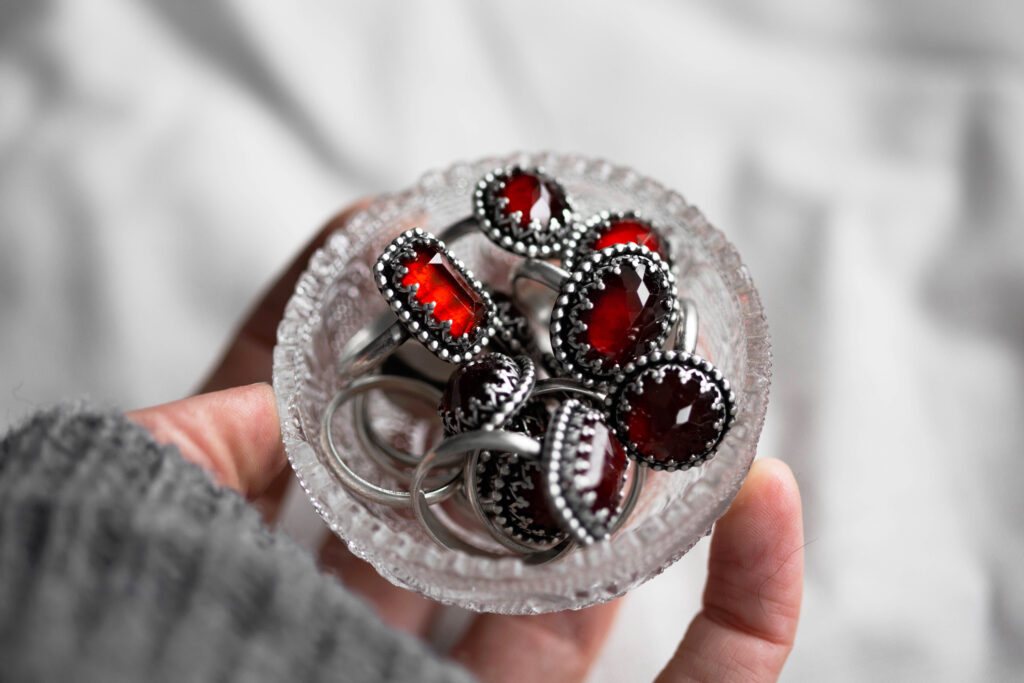 And in this way, these stones reflect Sonnet 130. Love is unique in all instances, each with its own exquisiteness and hardship. I could have chosen eye-clear garnets with uniform hues, I have a handful in my gemstone cabinet. But these Valentine Rings are about perfect love in imperfection, and so… I chose these ones.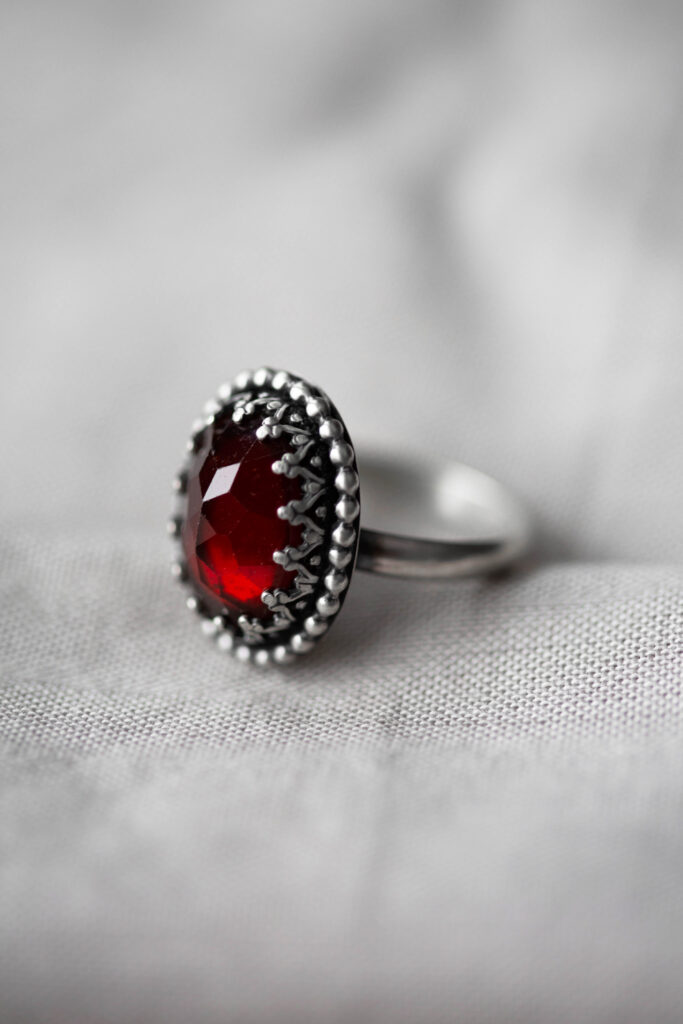 Those first Valentine pieces featured polished sterling silver set against freeform garnets. For this version, garnets are set in ornate inverted heart bezels with beaded circlets to accent them, romantic and regal.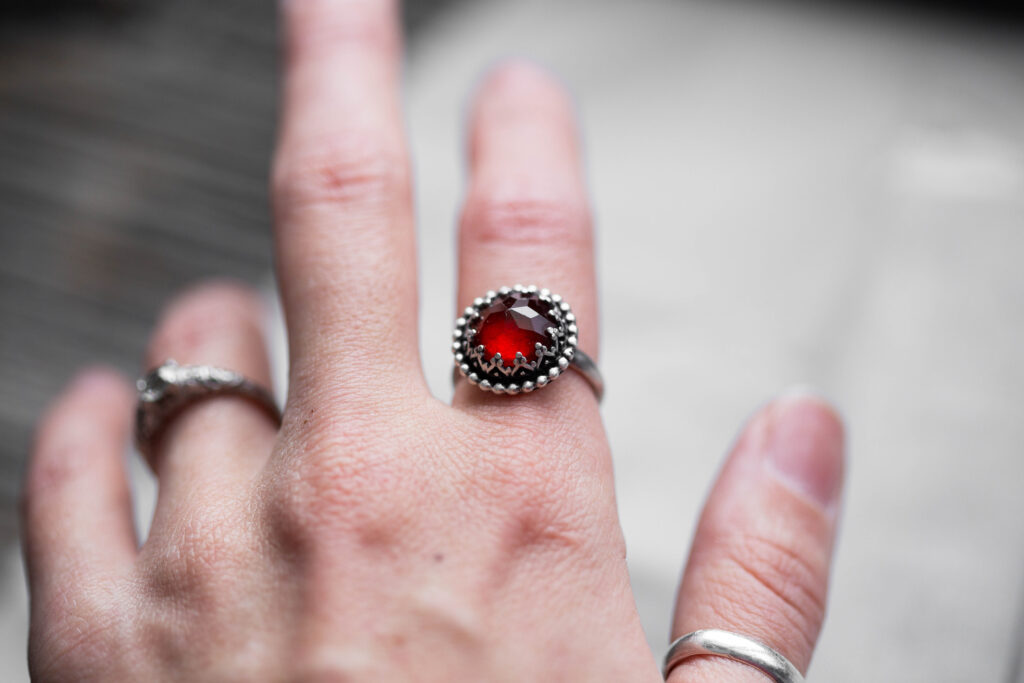 But this version of the Valentine Rings is oxidized, because antiquing makes the rings feel aged and weathered, beauty in imperfection. It also really sets off the glow of the garnets.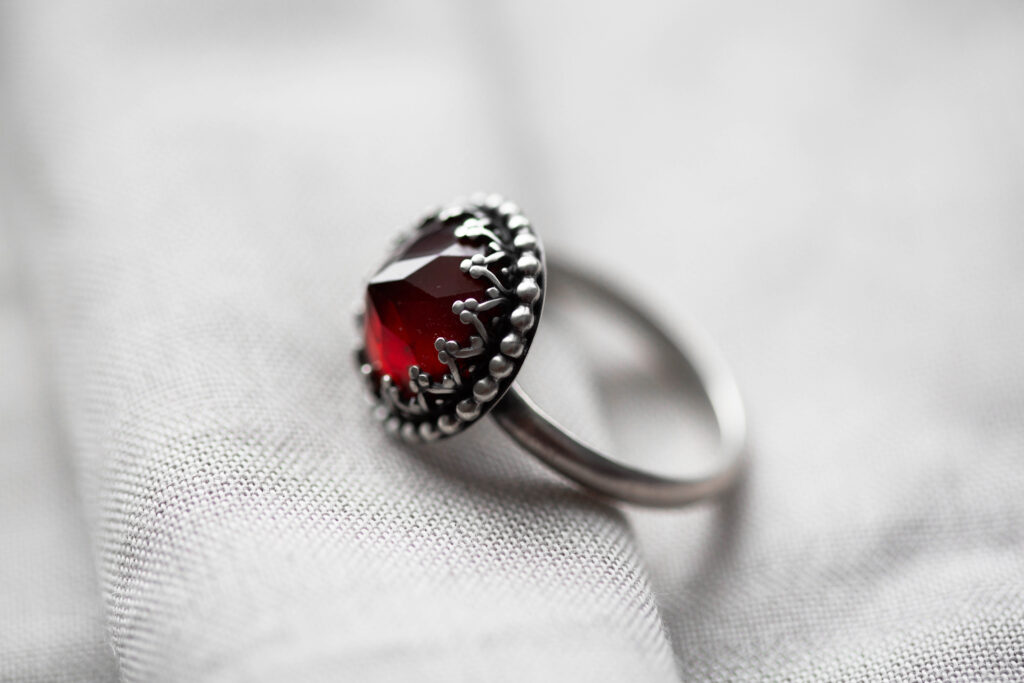 They are set atop half-round hands for comfort and fit true to size.
The sizes available will be 6, 6.75, 6.75, 7, 7, 7.5, 8, 8, 8.5, 9, 10.5, 11.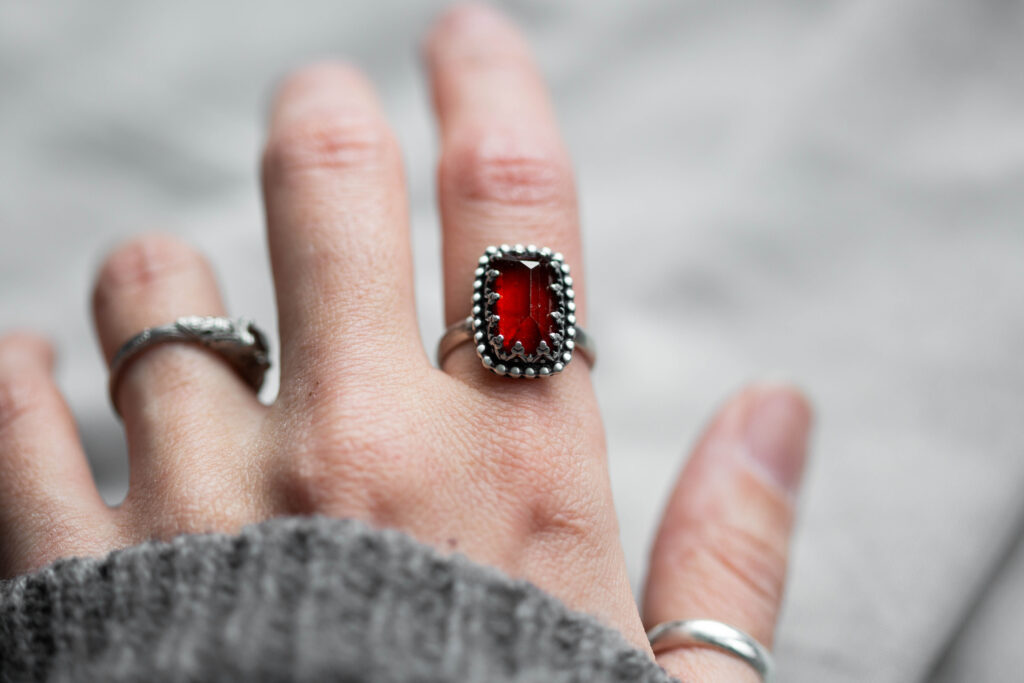 They will land in the Etsy shop on Saturday, January 16th at 1:00 p.m. EST. I will send out a little announcement at the same time on Instagram. As always it will be first come first served, but you will have a bit of a headstart having seen this preview!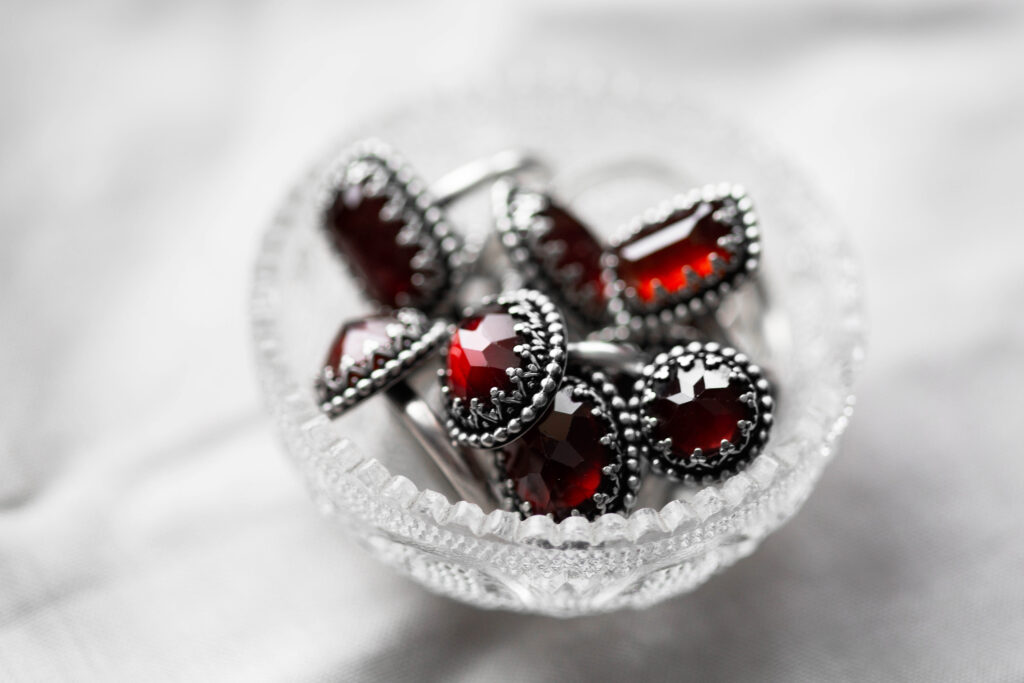 If you like this idea of surprise collections, please let me know! Or if you have any suggestions or questions, don't hesitate to send me a note.

Cheers!
M