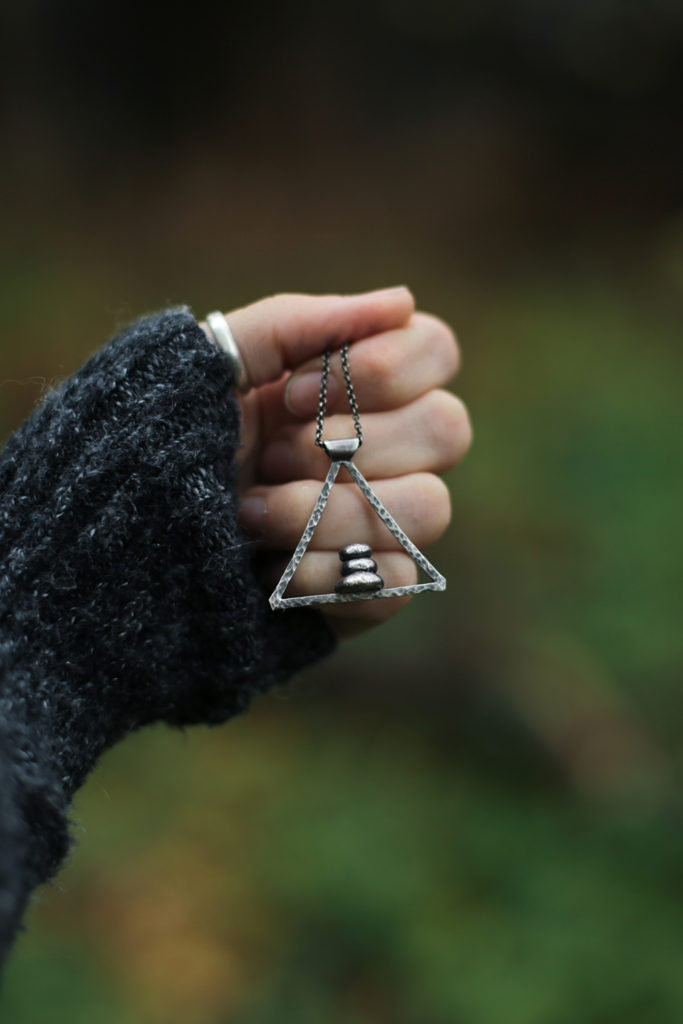 For me, creativity is not a place where ideas burst fully formed into the light and wait patiently to be acknowledged, though I suppose for some that is how art feels. My creativity is more like a dappled, murky forest pool into which bits of life fall. Sometimes they float long enough for me to pluck them from the water and turn them gently in my hands before preserving them in my sketchbook, and then in metal. Other fragments of ideas quickly sink beneath the water to mix with the detritus of other experiences. And so, sometimes it takes a long time to get enough glimpses of an idea beneath the water before I feel confident enough to take it to my bench.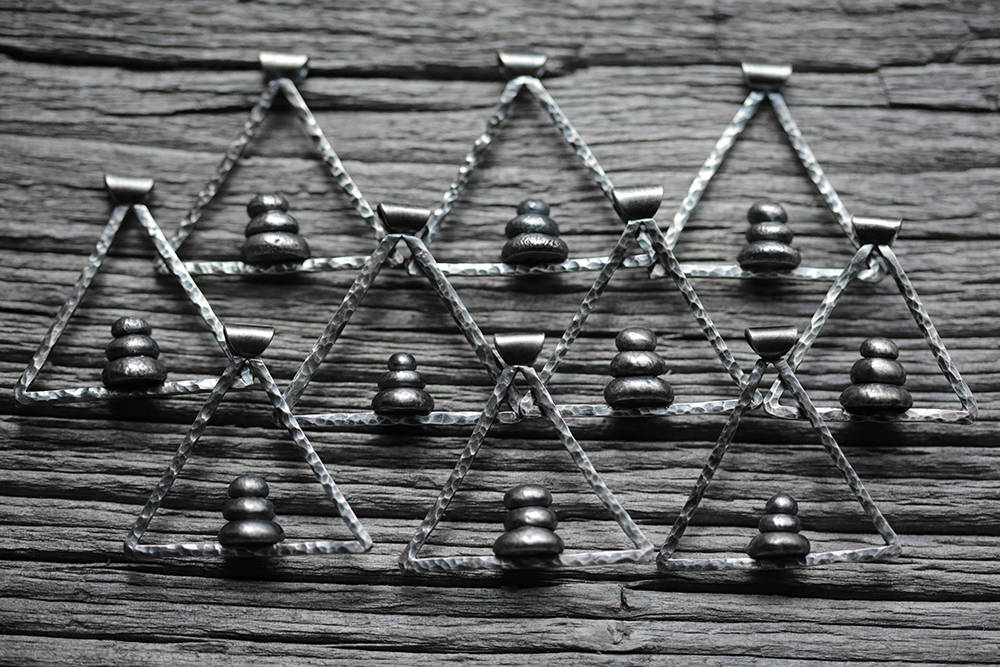 For the past four and a half years, we have been away from our home. It is astonishing the hold a landscape can have on a person, and its absence has bled into every aspect of my life. Being away from the Atlantic has made me feel stifled and trapped. Being away from the mountains has made me feel exposed and dissatisfied. Being away from expansive old growth forest and has made me… well… cranky and impatient with humans.  But it hasn't been quite as difficult as it could be, because we know we will return soon. But this longing for Maine has always had me thinking of cairns. On Mount Washington, you can see them above the tree line covered in snow, to lead wanderers back through whiteouts. In the Maritimes, cairns dot the shorelines and sit upon rocky outcroppings to warn boats of shallow water and abrupt ledges.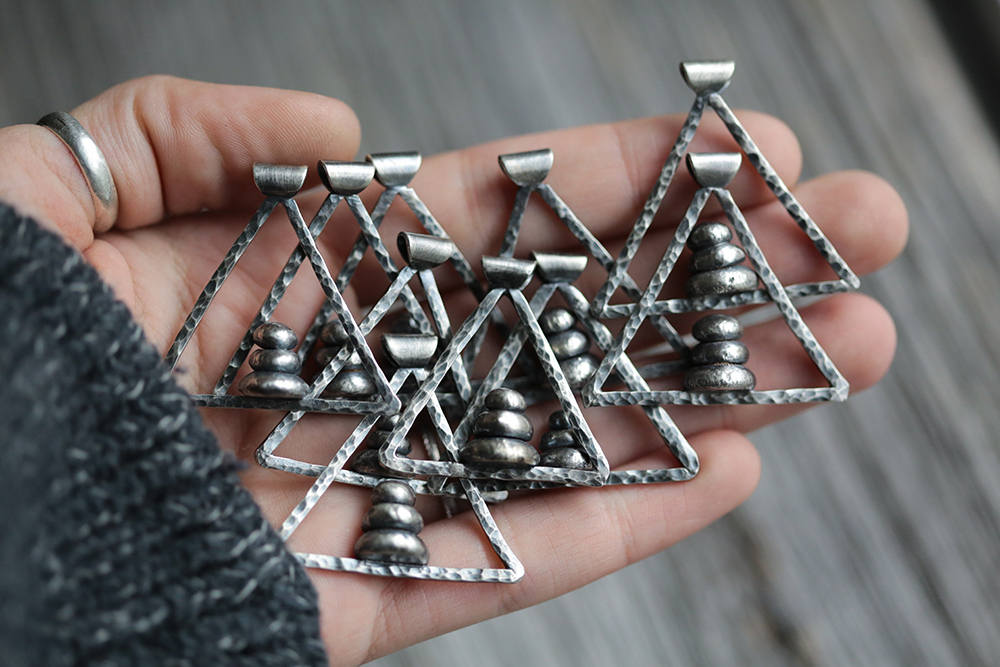 The sight of cairns is a comfort. They are like weathered guardsmen standing gallantly against snow squalls and ravaging wind. They are there for you, for me. Simple piles of rocks meant to preserve our lives and lead us back to where we need to be. These pieces represent the path back home. I thought about this design for about a year before putting torch to metal. I needed time to make it a fitting representation of that which was moving about in the ether of my mind.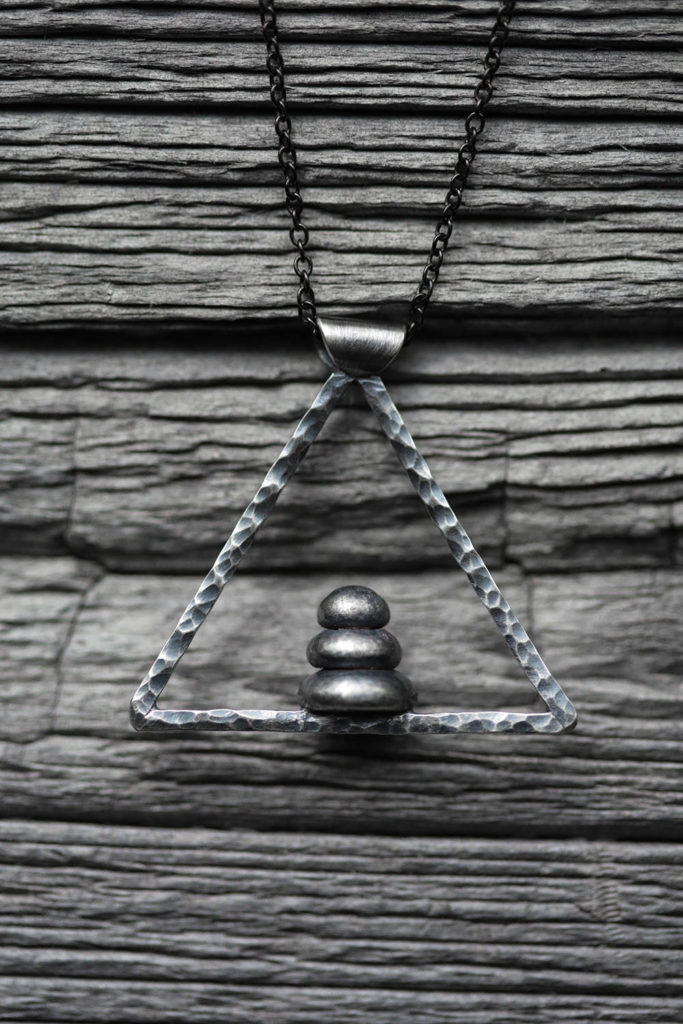 "By my own old marks and bearings they will show me how to get there,
By the lonely cairns I builded they will guide my feet aright."
– Rudyard Kipling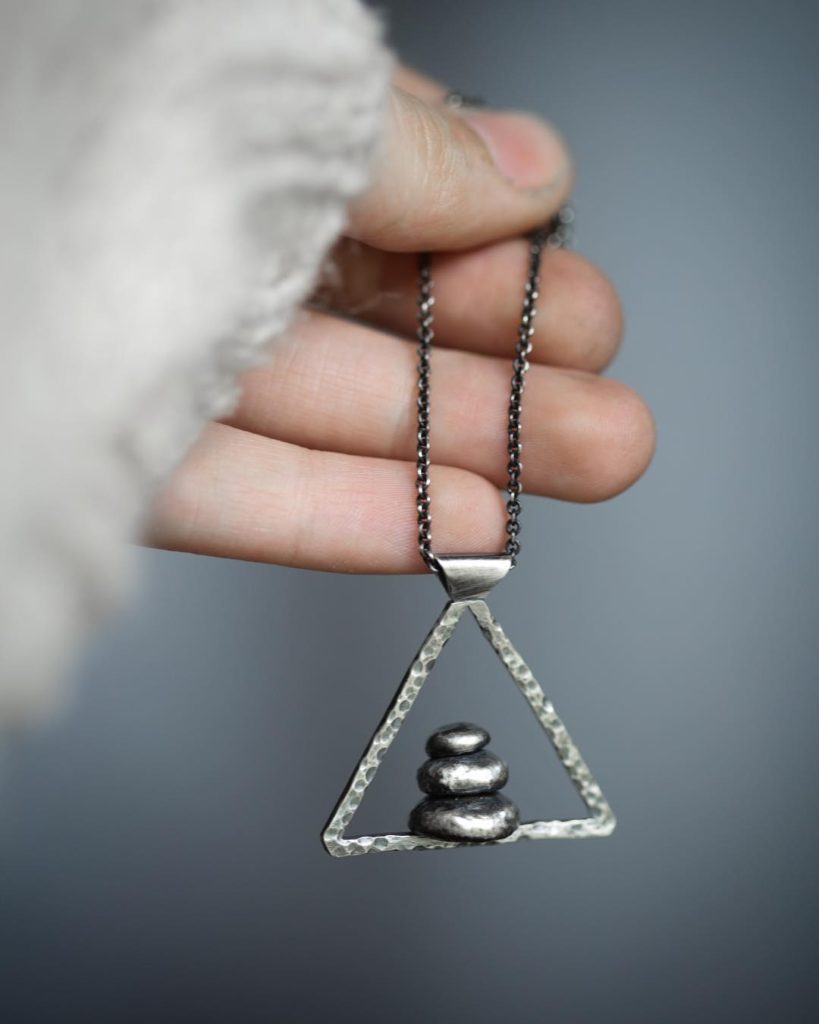 And so, the Cairn necklaces. Hand-forged sterling silver pebbles precariously, but confidently, balanced on a textured triangle pointing the way forward. These pieces are weathered and aged, but interminable. I kept the first one I made, and will be wearing it on the day we return home.
There are still a few more available in the shop if you, like me, sometimes need help seeing the path back.